Model Preview
The Chevy Bolt EV is expected to be a carryover for the 2018 model year. However, new information confirmed by GM indicates that the 200+ mile electric car will be subject to a shorter production cycle than usual heading into 2018.
In terms of equipment and changes in features, no official information has been released yet. That said, expect to see the same 5-door design with up to 56.6 cu. ft. of cargo space with the rear seats folded. The car features a 200 hp electric motor and a lithium-ion battery pack capable of up to 238 miles of range on a single charge.
At the moment, there are no indications that GM will increase the car's range or offer updated charging options. In the current car, buyers have three options available. The first (and slowest) method involves using a 120 volt cord that charges at a rate of about 4 miles of range per hour of charge.
The more popular method involves using a 240 volt home or public charging station for about 25 miles of range per hour of charging. The final method is DC Fast Charging, which is far less common but can offer up to 90 miles of driving in as little as 30 minutes.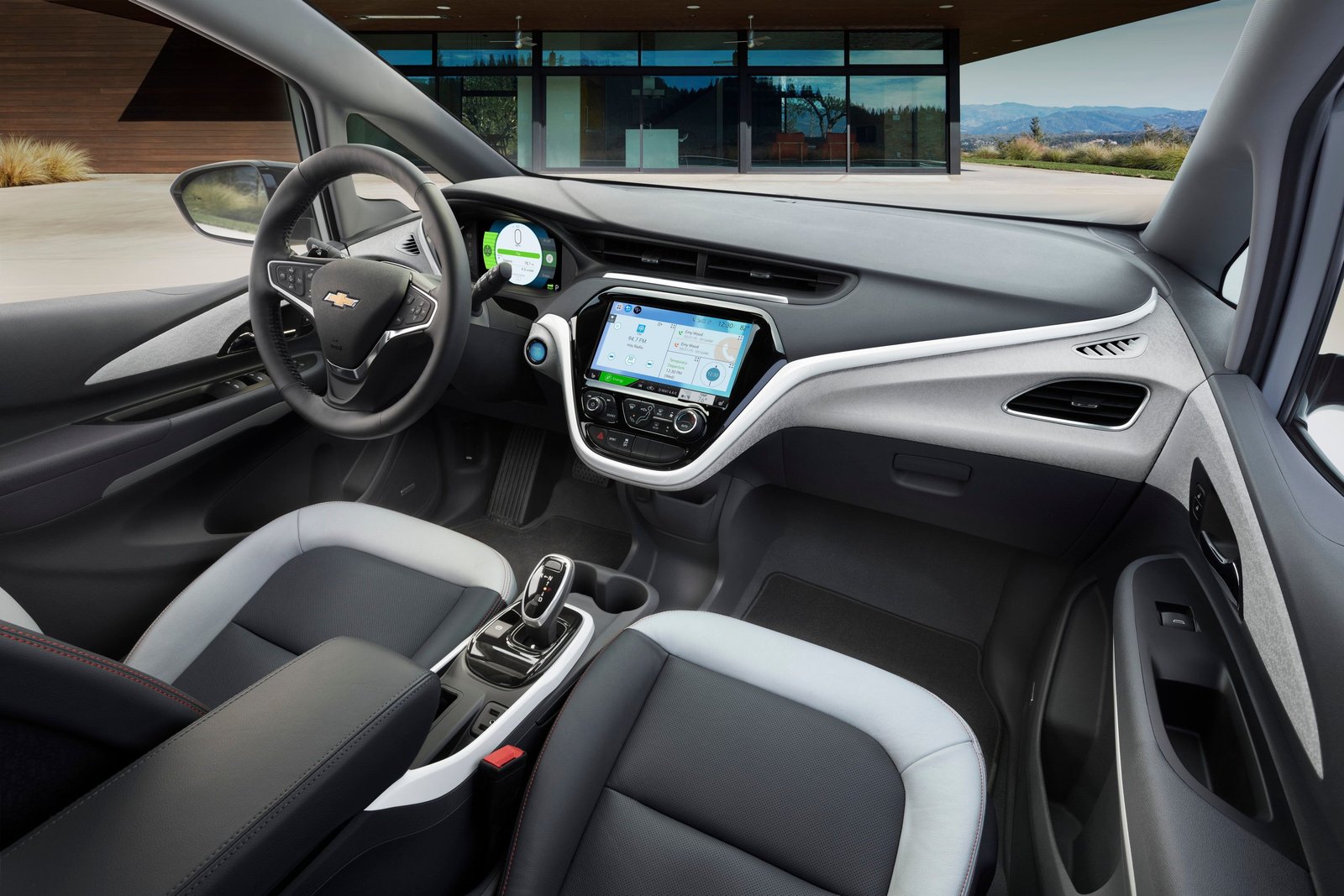 DC Fast Charge is currently a $750 option in both the LT and Premier models. At the moment, there are no signs that the feature will be made standard for 2018.
Stay tuned for updates as they become available.
Pricing & Release Date
The 2018 Chevy Bolt EV is on sale and beginning to arrive at dealers.
GM will be taking the unusual step of cutting short the 2018 model year Bolt. At the moment, there's no official word yet on what kind of timeframe that will involve. However, that could result in the 2019 Bolt appearing at dealers sooner than normal.
Official pricing for the 2018 Bolt LT will start at $37,495 including destination, the same as the previous year. The range-topping Premier has been priced from $41,780. Like most EVs, the Bolt is eligible for a number of state and federal incentives that help make the car a more attractive value.
The IRS offers a $7,500 tax credit for qualified buyers, while California offers a Clean Vehicle Rebate (CVRP) worth $2,500 for most applicants (or as much as $4,500 for certain low-income applicants). California also offers unrestricted use of the carpool lane.
As usual, we expect the 2018 Bolt EV to feature an array of lease offers. However, like the 2017 model, expect deals to vary considerably depending on where you live. The best deals are in states like California, Oregon and the northeast thanks to more generous factory incentives.
The Bolt currently does not have a direct competitor from a mainstream brand. However, the Tesla Model 3 offers a stylish alternative with a similar price, although initial production has been very limited. Most electric cars currently have a range topping out at about 127 miles. Later this year, the 2018 Nissan LEAF will be redesigned with semi-autonomous driving abilities.
Build & Price Your 2018 Bolt EV »
Pictured: 2017 Bolt EV