Model Preview
While the 2018 Fiat 500 lineup will look virtually identical to its current model, there are some big changes going on under its hood and in terms of standard features.
Visually, look for the 2018 Fiat 500's body to be virtually identical to the current model, but there will be a few new standard features to set it apart. These new standard goodies include 16-inch aluminum wheels, body-color front and rear fascias, side-sill ground effects, fog lamps, and a "Turbo" badge.
Inside, look for the styling to also remain the same in this tiny four-seater. That said, there will be one new standard feature, and that will be a rearview camera.
Under its hood, the Fiat makes up for its huge screw-up this year -- the elimination of the non-Abarth turbocharged model -- as it has again added that turbo to the lineup. What's more, it'll do one better and make this 1.4-liter turbocharged four-cylinder standard.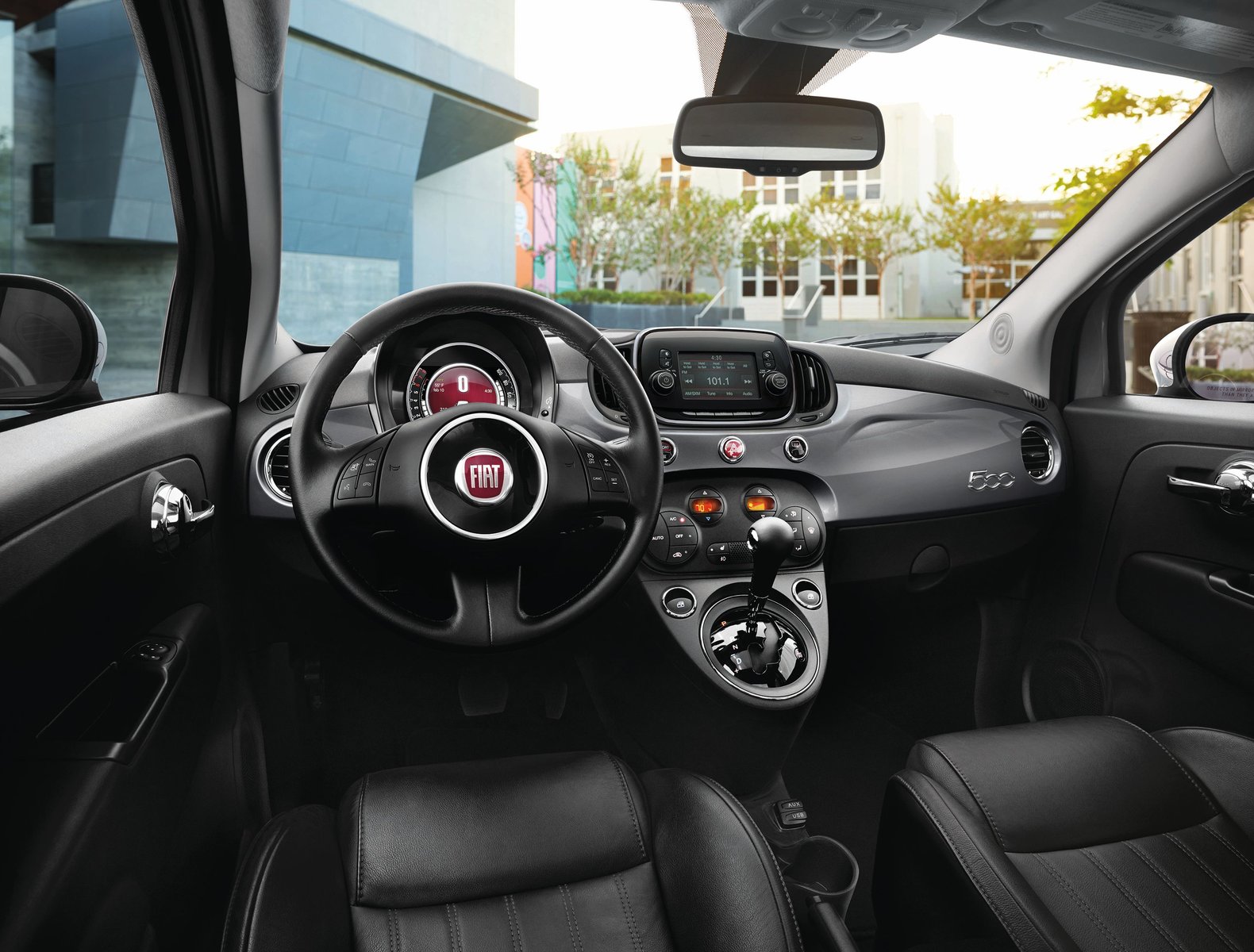 That's right, all versions of the 2018 Fiat 500 will be turbocharged, pumping out 135 horsepower and 150 pound-feet of torque. Also new will be the standard performance braking system and suspension. The lively Abarth model features a 1.4-liter four-cylinder turbo with 160 hp and 183 lb-ft of torque -- a 13-lb-ft bump from the current model.
As with so many minicars, the current Fiat 500 struggles in the IIHS small-overlap test. Otherwise, all its other crash tests have "Good" ratings. It also lacks any sort of front-crash mitigation system, leaving it way out of consideration for an IIHS Top Safety Pick rating. This should carry on when the 2018 500 debuts.
Pricing & Release Date
We expect to see the 2018 Fiat 500 in the summer of 2018.
Official pricing will start at $16,245 including destination, a $1,500 price increase compared to the previous year. Our analysis shows this is the result of a $1,250 increase in base price and $250 higher destination charge.
The same goes for the Lounge trim, which has been priced from $20,990. At the top of the range, the sporty Abarth will start at $21,740, $750 more than it did the year before.
Competitors will include the Smart ForTwo, Ford Fiesta, and Honda Fit.
Photos
Pictured: 2018 500