Model Preview
Fiat jumped into the EV game with a fully electric version of its tiny 500, dubbed the 500e, back in 2013. While it may seem like the 500e has gotten worse with time, as both its miles per gallon equivalent and EV range have fallen, this is actually due to tweaks in the EPA's testing process. For 2018, the 500e will continue without any changes.
Visually, the 2018 500e will be virtually indistinguishable from the current model. It will retain the same funky shape and EV-specific details, like the closed grille, special wheels, and specific front bumper, as before. The 2018 500e's interior will also remain the same, including its features, like the 7-inch thin-film transistor instrument panel and Uconnect 5.0 infotainment system with 5-inch touchscreen.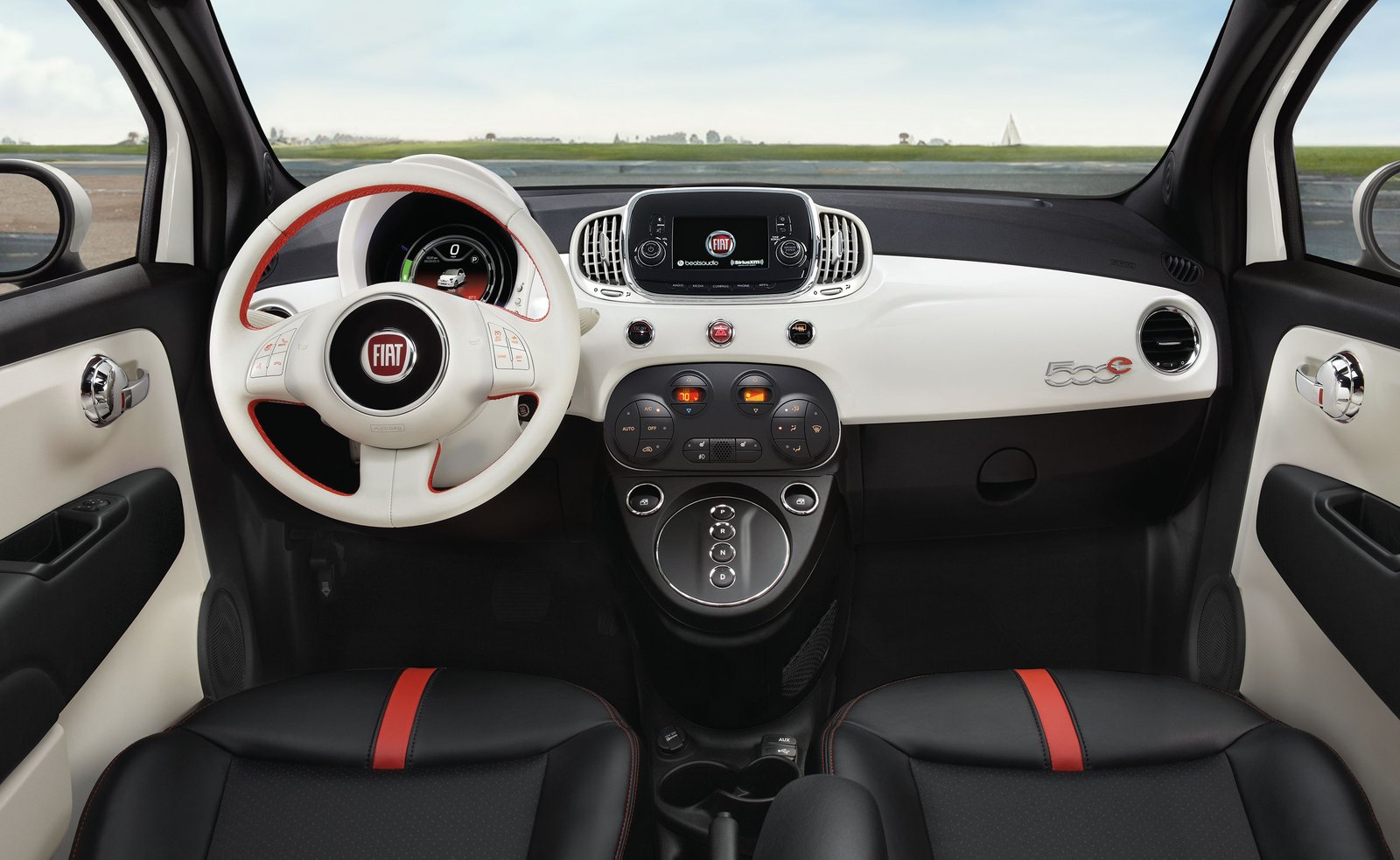 Under its hood, the electric powertrain will also remain the same at 111 horsepower and 147 pound-feet of torque. Fueling this electric powertrain will be the same 24-kWh lithium-ion battery pack that gives it up to 84 miles of range. This adds up to EPA ratings of 121 mpg-e city, 103 highway, and 112 combined. Charging will take just four hours when connected to a level-two charger.
There's no IIHS testing specifically for the 500e, but its gasoline-fueled sibling is downright terrible in testing due to its scary "Poor" rating in the small-overlap test. The rest of the crash tests came in with "Good" results, though. We don't expect this to change any in 2018.
Pricing & Release Date
Based on production estimates, we expect to see the 2018 FIAT 500e arrive by late summer.
Official pricing will start at $34,240 including destination before state and federal incentives. That's $250 more than the previous year, directly the result of a hike in destination charge from $995 to $1,245.
Competitors include the Ford Focus Electric and Smart ForTwo Electric Drive.
Learn about the current 500e on sale now »
Pictured: 2018 500e