Model Preview & Release Date
The Genesis GV80 is a completely new concept for a luxury SUV to compliment the brand's lineup of premium vehicles. Although a production version has not yet been confirmed, Genesis has issued its first look at what shape its first luxury SUV may take.
The GV80 Concept is based on a hydrogen fuel cell powertrain. Parent company Hyundai has dabbled in the technology with limited-run vehicles such as the Tucson Fuel Cell, but this is a first for the brand in a vehicle of this size.
Performance stats and fuel economy ratings have not yet been announced. If approved for production, we think it's more likely that shoppers will get a choice of traditional gas-powered engines.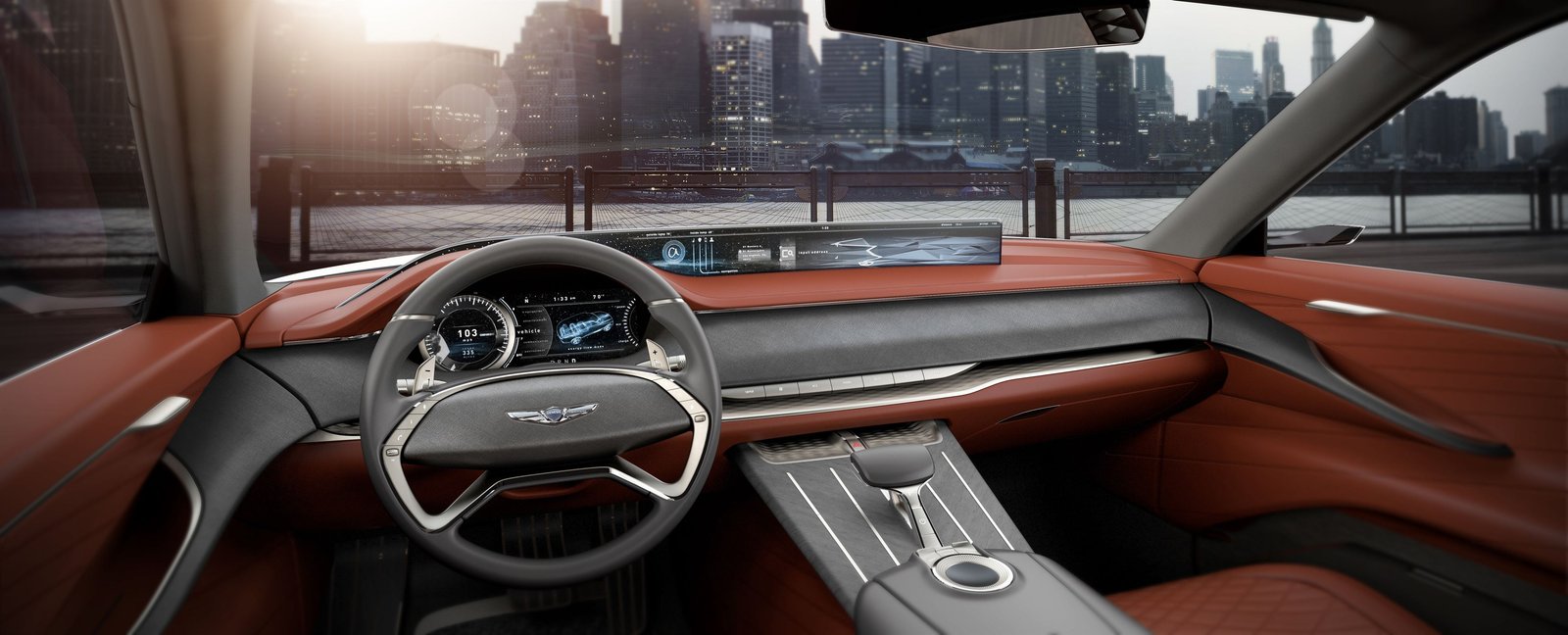 Both the current G80 and G90 sedans (previously known as the Genesis Sedan and Equus) offer a range of powerplants starting with a 3.8-liter V6 making 311 hp and 293 lb-ft of torque to a conventional 5.0-liter V8 making 420 hp. One of the more recent additions is a 3.3-liter turbocharged V6 rated at 365 hp and 376 lb-ft.
A release date for the Genesis GV80 has not yet been announced. If it makes its way to production, the vehicle will compete with established models like the INFINITI QX80, Mercedes-Benz GLE-Class and BMW X5.
At the lower end, Genesis is expected to eventually debut an entry-level sedan called the G70 to compete with vehicles like the Lexus IS and BMW 3-Series. Altogether, there's potential to see a 4-vehicle lineup of premium vehicles under the emerging brand.
Stay tuned for updates as they become available.
Explore the current Genesis lineup »
Pictured: GV80 Concept