Model Preview
Honda is hard at work upping its green-car game. One of the latest models to fit this bill is the Clarity Fuel Cell. Sadly, this thrifty, eco-friendly rig will only be available in select California markets. However, Honda is also working on a Clarity Plug-in Hybrid that'll spread the green-car glee across the entire U.S.
The Clarity Plug-in Hybrid will boast the unique low and wide design of the more advanced fuel-cell version of the sedan, but we expect some mild tweaks to distinguish these models. This styling will carry into the inside, where Honda will add desirable features, like Display Audio with Android Auto and Apple CarPlay and room for up to five passengers.
Under its hood, the vehicle will be powered by a 1.5-liter 4-cylinder engine mated to a 181 hp electric motor with a 17 kWh battery. Honda estimates the car will be able to travel up to 42 miles on a single electric charge and have a range of over 330 miles. The automaker expects the Clarity Plug-in to earn an EPA rating of 105 MPGe. Recharging the onboard battery is said to be possible in as little as 2.5 hours using a 240 volt charger.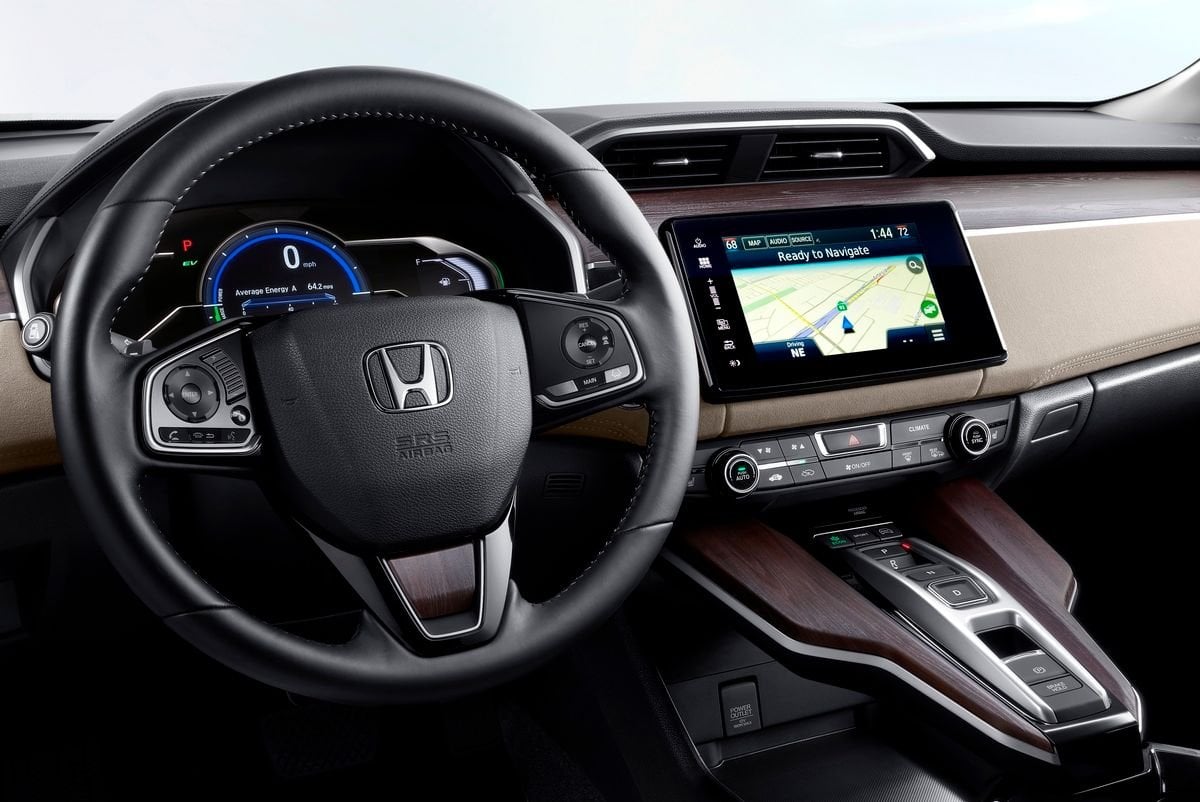 Safety will be a top priority with this model and Honda will prove this by making its Honda Sensing package a standard feature. While it'll be some time before the IIHS gets to test the Clarity Hybrid, we wouldn't be shocked to see it earn the coveted Top Safety Pick designation.
Expect a full review closer to launch.
Release Date & Pricing
The 2018 Honda Clarity Plug-In Hybrid is on sale now.
Official pricing starts at $34,290 including destination and tops out at $37,490 for the Touring model.
The Clarity is eligible for a Federal tax credit worth up to $7,500. California buyers are eligible for a Clean Vehicle Rebate (CVRP) worth $1,500, subject to income qualifications.
Build & Price Your Clarity Plug-In Hybrid »
Pictured: Clarity Plug-in Hybrid