Model Preview
For the most part, the 2018 Hyundai Ioniq Electric rolls into dealerships unchanged, save for a small tweak to its optional safety equipment.
Visually, the 2018 Ioniq Electric hits showrooms with no noticeable changes. This means it retains its slippery appearance and exclusive styling bits that distinguish it from the Ioniq Hybrid and Ioniq Plug-In Hybrid, like its HID xenon headlights, LED taillights, and 16-inch eco-spoke wheels. The same goes for the inside, as there are no big changes here. Given the Ioniq Electric is just a year old, this lack of change shouldn't come as a surprise.
There are also no changes to the 2018 Ioniq's standard features. These include 16-inch wheels, automatic headlights, heated mirrors, keyless ignition and entry, Apple CarPlay and Android Auto connectivity, and more.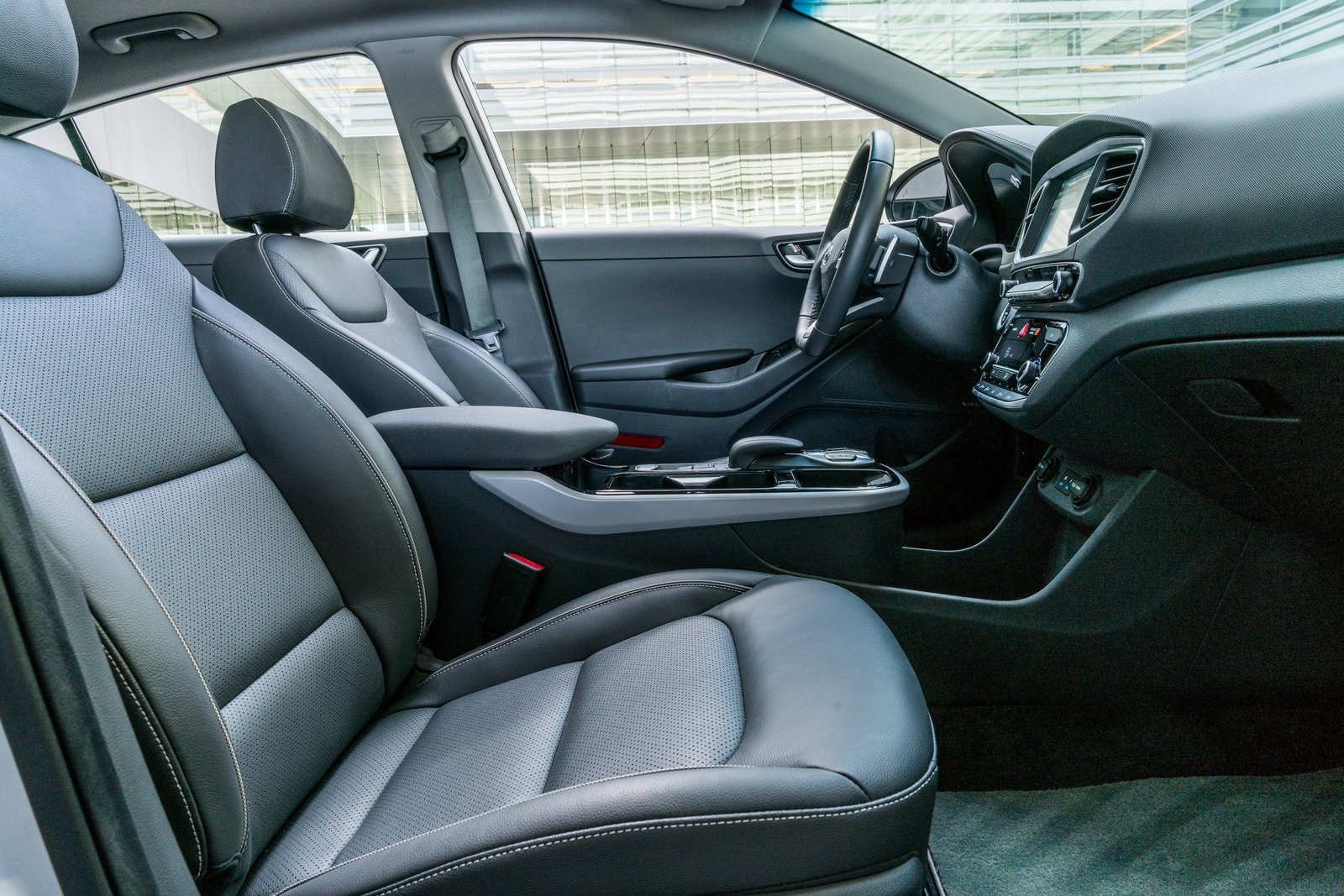 Powering the 2018 Ioniq Electric is the same electric motor that produces 118 horsepower and 218 pound-feet of torque. While this isn't much power, the Ioniq Electric's main benefit is its 124-mile range and fuel economy rating of 136 MPGe. The latter is the highest among all electric vehicles sold in the U.S.
While there are no IIHS tests on the Ioniq Electric, the hybrid model went through testing and pull off an IIHS Top Safety Pick rating. There is one change to the 2018 Ioniq's safety features, and the is the addition of lane-keep assist to the optional Ultimate package. There is no reason to expect the Ioniq Electric to perform any better or worse, so look for this thrifty EV to be quite safe.
Pricing & Release Date
The 2018 Hyundai Ioniq Electric is in showrooms now. Its pricing ranges from $30,385 to $36,885 (destination fees included).
The Ioniq Electric's key competitors will include the Chevrolet Bolt EV, the Nissan LEAF, and the Tesla Model 3.
Photos
Pictured: 2018 Ioniq Electric