Model Preview
Originally revealed in 2015, the Santa Cruz is an all-new compact pickup truck set to battle the likes of the Honda Ridgeline and Chevy Colorado. Although the vehicle has reportedly been approved for production, a precise release date has not yet been announced.
Think of it as having the cabin of a crossover with the flexibility and utility of a pickup truck. Perfect for city slickers and urban adventurers alike. Who hasn't had a trip to Home Depot with four buddies at 9 o'clock on a Sunday evening needing a sheet of drywall.
One thing that jumps right out is the overall compactness of the Santa Cruz. It's not overpowering but still looks menacing. The goal was to provide a crossover truck with the footprint of a crossover to help make driving and parking easier in big cities like Los Angeles, New York and Chicago.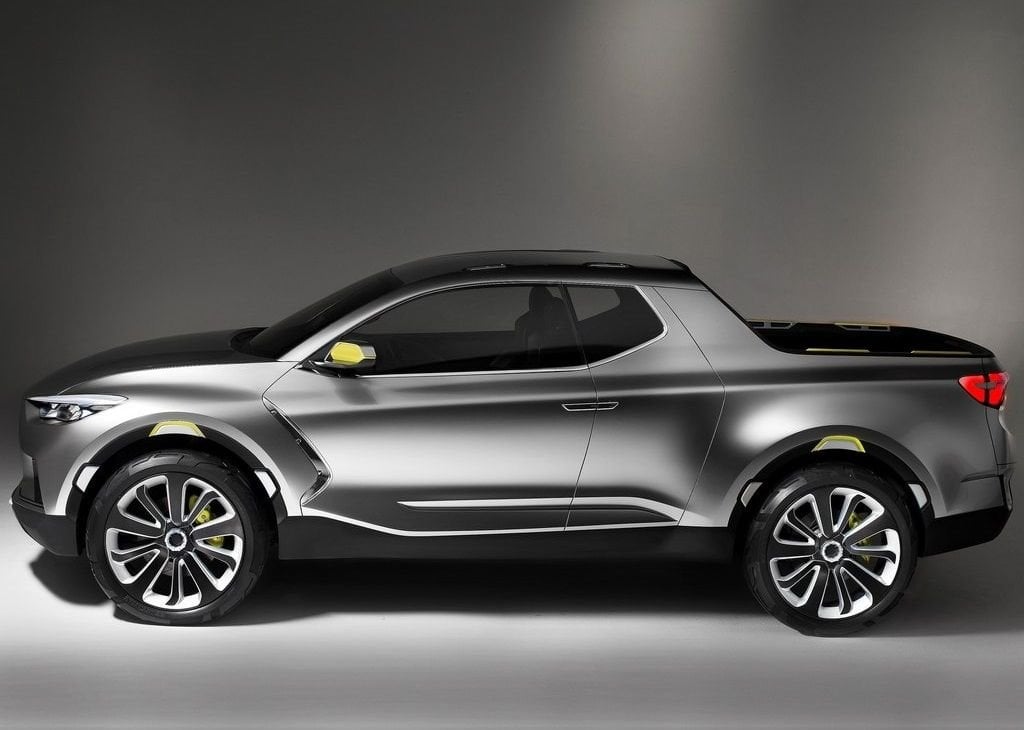 For those who plan on making the Santa Cruz a daily driver for both work and play, a lockable integrated tonneau cover keeps the toolbox and/or sports gear out of sight while also offering built-in drawers for smaller items. Hyundai spent a great deal of time analyzing the lifestyles of Millennials, and the initial prototypes looks pretty awesome.
At the moment, there's no word yet as to what official pricing will look like. For reference, the Honda Ridgeline starts at $30,415 and ranges up to $43,910. More traditional alternatives like the Chevy Colorado are priced from just $20,940 but can extend as high as $42,000 for performance-oriented variants.
Check back for updates as they become available.
Explore the current Hyundai lineup »
Pictured: Santa Cruz Concept