Model Preview
Though the Hyundai Sonata received its latest redesign in 2015, the Plug-In Hybrid didn't receive the same look until a model year later. Now, with just two years under its belt, the Sonata Plug-In Hybrid is receiving a comprehensive refresh.
In terms of appearance, the overall shape and design of the Sonata Plug-In Hybrid will remain the same, but the details are all new. The new model will gain new front and rear fascias, grille, hood, front fenders, rear trunk lid, LED headlights with adaptive lighting, and taillights on the outside. Inside the cabin, the updates are less significant and include a redesigned center stack and steering wheel with available heating.
Buyers will also catch a few new tech bits in 2018, as it gains a new navigation system with a bird's eye view function, new HERE HD Traffic, a wireless phone charger, and a new USB charging port.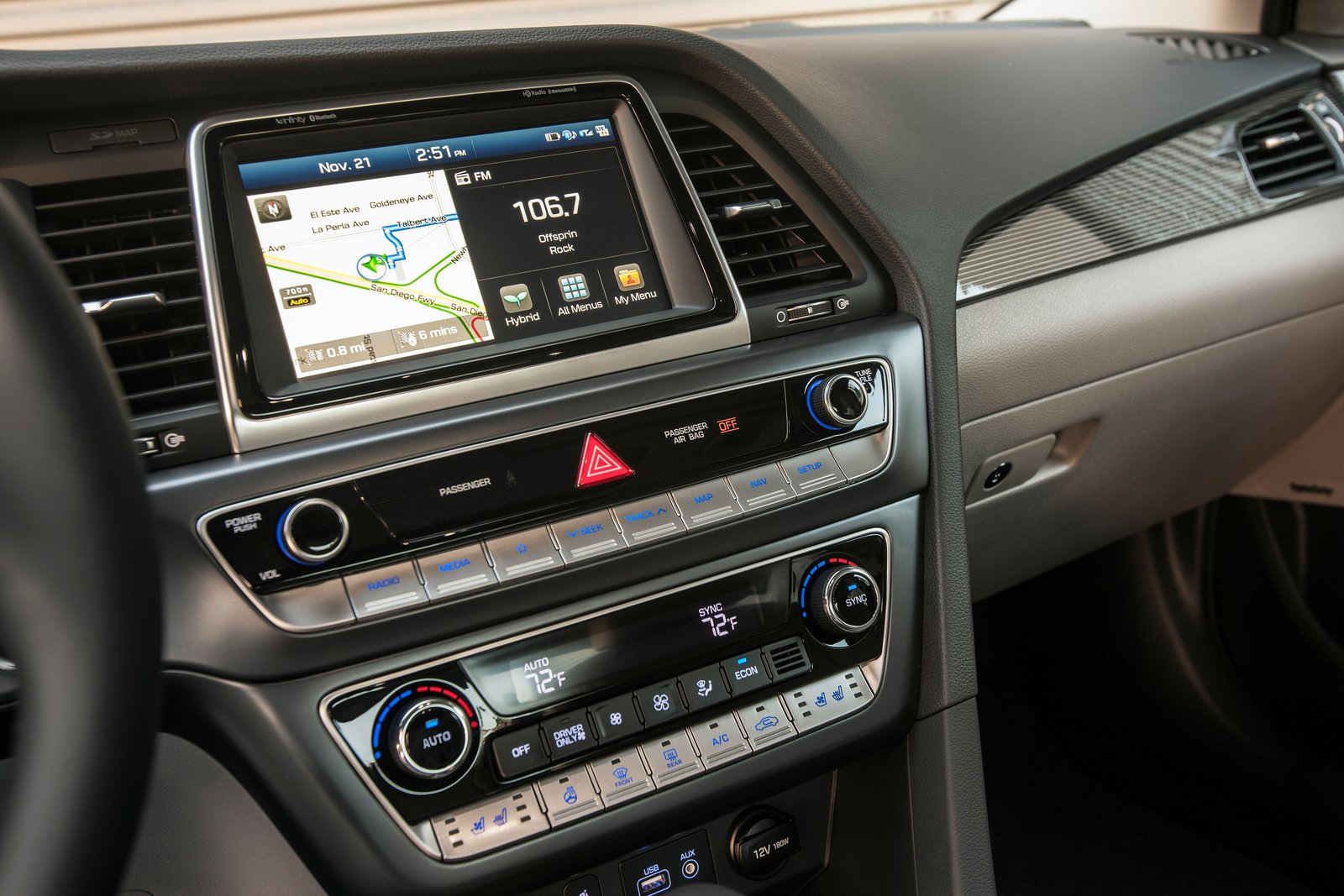 Like its Hybrid sibling, the new-look 2018 Sonata Plug-In Hybrid's powertrain will remain the same. It'll include a 2.0-liter four-cylinder engine pair with a 67-horsepower electric motor for a combined 202 hp. This will all head through a six-speed automatic transmission and deliver a 590-mile total range. On electric power alone, the 2018 Sonata Hybrid will travel 27 miles.
In the safety department, the 2018 Sonata Plug-In Hybrid will gain available automatic emergency braking, lane-keep assist, and automatic high beams. This should be enough to allow the 2018 Sonata Plug-In Hybrid to join the base Sonata as an IIHS Top Safety Pick+.
Pricing & Release Date
Hyundai expects to have the 2018 Sonata Plug-In Hybrid in showrooms in the second quarter of 2018.
Pricing has not yet been announced, but we don't expect a big price hike relative to the current car, which ranges from $35,485 to $39,485 (destination fees included).
Competition will include the Ford Fusion Energi, Kia Optima Plug-In Hybrid, and Chevrolet Volt.
Learn about the current Sonata Plug-In Hybrid on sale now »
Pictured: 2018 Sonata Plug-In Hybrid