Latest Updates
Reports indicate INFINITI will skip the 2018 model year for the QX50. Instead, the automaker will release the updated vehicle as a 2019 model sometime in early 2018. Read our full preview for the latest information.
Model Preview
The INFINITI QX50 is due for a complete redesign for the 2018 model year. The Japanese automaker gave us a quick preview of what's on the horizon with a striking concept at the 2017 Detroit Auto Show.
The design of the QX50 Concept shows the direction INFINITI is heading with its crossover lineup. Taking cues from the QX Sport Inspiration and the current QX60, this concept features a more traditional crossover look instead of INFINITI's typical sporty appearance. This reworked exterior will also result in a roomier interior – an area in which the current QX50 arguably suffers.
Inside, the QX50 Concept is just that: a concept. But it does feature a good bit of design elements that could make it to production. For example, its generous use of negative space in the texturing of the seats and door panels could become a new staple for the brand. The "driver-centric and passenger-minded" cabin, in INFINITI's own words, boasts additional space, thanks to the shorter hood, more forward A-pillars and a compact engine.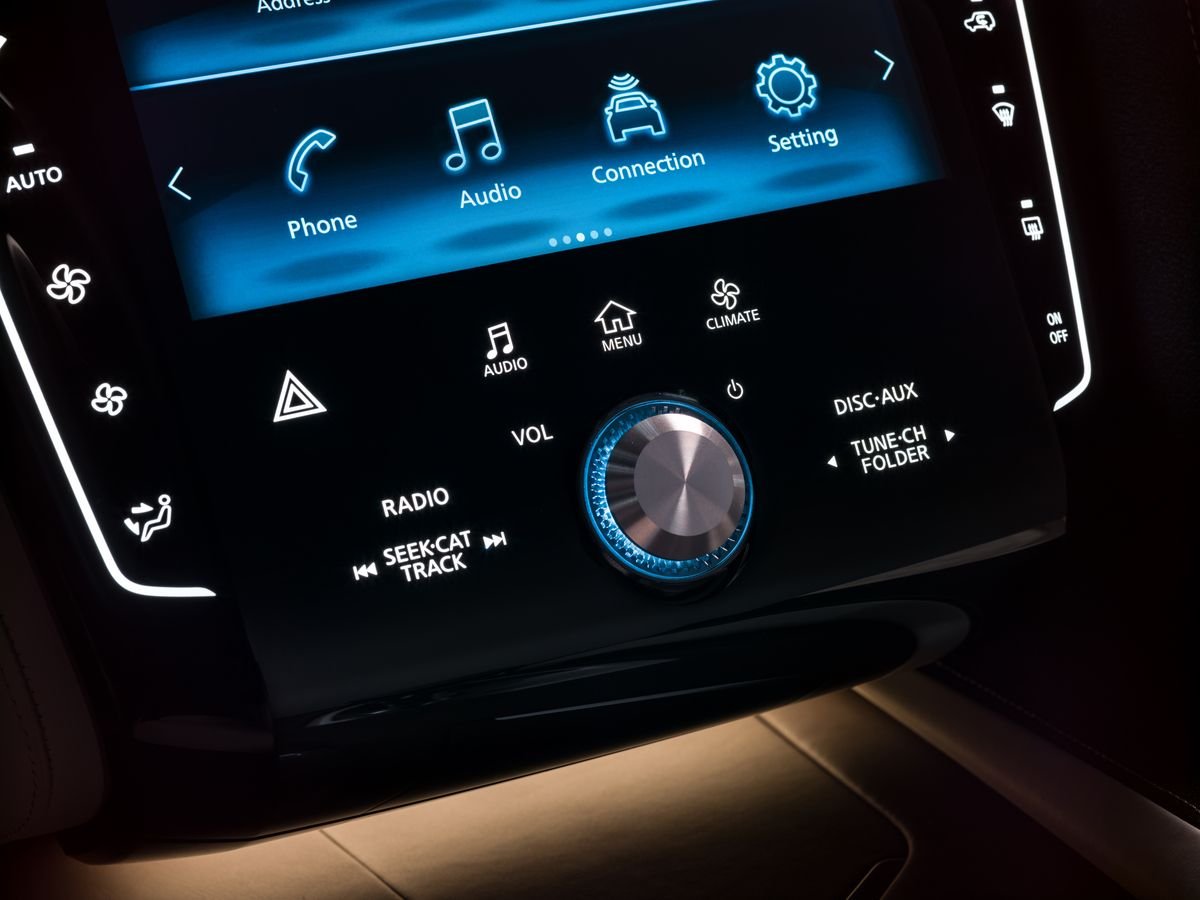 Speaking of the engine, this concept features the latest and greatest from INFINITI: the VC-Turbo engine. This 2.0-liter engine boasts an industry-first variable compression system, which decreases compression to allow for additional boost and power or increases compression for better fuel economy. INFINITI expects this engine to deliver near-V6 performance with 27 percent better fuel economy than a six-cylinder.
While the current QX50 failed to earn a Top Safety Pick designation from the IIHS, the newer QX60 did, and we expect the new QX50 to have more in common with the latter than its sportier predecessor. With this, we expect much-improved safety ratings. This will be enhanced by the automaker's new autonomous driving support technology seen on the concept, including navigating start-stop traffic and tracking other vehicles on the road.
Pricing & Release Date
INFINITI has only shown the 2018 QX50 as a concept, so no official release date has been announced. That said, based on production estimates, we currently anticipate an on-sale date in February 2018.
It's hard to say where the new QX50 will fall in terms of pricing. Chances are it'll end up being slightly above the current model, which ranges from $35,645 to $37,446 (destination fees included).
In this range, the QX50 battles the Acura RDX ($36,645 to $44,795), the Lincoln MKC ($33,805 to $48,965) and the Lexus NX200t ($36,260 to $39,760).
See pricing & deals for the current QX50 »
Pictured: QX50 Concept