Launched only a year ago, the F-Pace was not only Jaguar's first-ever SUV but also became its best-selling vehicle. The five-passenger, small crossover SUV looks to continue its sales momentum with a new engine, an additional trim package, and expanded safety features for the 2018 model year.
What's New for 2018
The F-Pace expands its power offerings with a new turbocharged inline-four, which will serve as the base powertrain on 2018 models and receive "25t" designation. A new top-level Portfolio trim level offers more luxury options while an updated paint palette sees renamed hues to match Land Rover models. New 2018 safety options include forward traffic detection and forward vehicle guidance.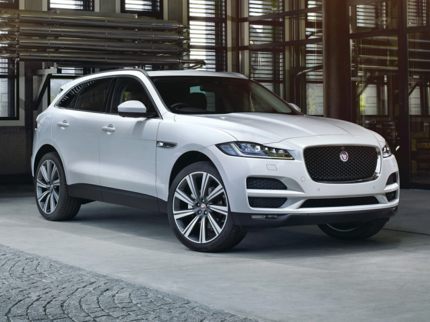 Choosing Your Jaguar F-PACE
The five-passenger F-Pace's combination of luxury, practicality, and performance in a well-executed design have made it a winner so far. The new inline-four for 25t-designated models will broaden the F-Pace's appeal while producing 247 horsepower and 269 pound-feet of torque. The 3.0-liter supercharged V6 will continue to power 35t and S models and offer 340 or 380 hp, respectively, and 332 lb-ft of torque. The 2.0-liter turbodiesel in 20d models offers 180 hp and 318 lb-ft of torque. All F-Pace models will continue to use an eight-speed automatic and all-wheel-drive as standard.
Although the EPA hasn't gotten around to it, fuel economy on the new 25t models should easily beat that of the larger-displacement 35t and S models. The V6-equipped 35t is EPA rated at 18 miles per gallon city, 23 highway, and 20 combined. The diesel-powered 20d receives an EPA estimate of 26 city, 33 highway, and 29 combined mpg.
Driving dynamics remain a hallmark of the Jaguar brand and maintaining such performance, especially in a crossover SUV, is evident as the F-Pace features the same chassis technologies as the F-Type sports car, such as torque vectoring, adaptive dynamics, and configurable dynamics.
The standard all-wheel-drive system offers all-season driver confidence, especially when paired with optional technology such as Adaptive Surface Response. Also standard is All Surface Progress Control which automatically controls the throttle and brakes on low-traction surfaces, such as grass or snow, to enable the vehicle to pull away smoothly.
Now the bad news: the base price of the F-Pace has increased for 2018. Previously, 20d models offered the lowest entry point for F-Pace buyers at $41,985 but the new 25t is the new base, starting at $43,060 (including $995 in destination charges). 2018 F-Pace diesel models start at $47,270 and V6 models at $49,970. All prices include a $995 destination charge.
On sale in May, five trim levels are offered for 2018 F-Pace models: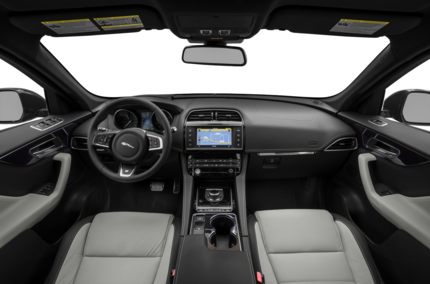 CarsDirect Tip
While one would be hard-pressed to select a 2018 F-Pace within the $50,000 threshold, especially with an increased starting MSRP, the feat is not impossible. A 25t Premium model with added Cold Climate package, Vision package, and navigation can be had for $49,855. However, opting for more power or more fuel economy will invariably mean more in monthly payments.