Model Preview
The Jeep Grand Wagoneer is expected to make its return in a big way sometime around 2019. Although no official information has been released, the vehicle has been rumored to be an upscale three-row variant of the Grand Cherokee with an all-new design and seating for up to 8.
Planning documents suggest the Grand Wagoneer may in fact be a truck-based SUV since it will be built alongside the RAM 1500 pickup that's slated to be redesigned in early 2018. At the moment, the Grand Wagoneer is slated to be built at the automaker's Warren Truck plant in Michigan.
If that ends up being the case, the vehicle could equate to a true competitor to vehicles like the Chevrolet Suburban. In that class, occupants are afforded roominess that generally can't be found in three-row crossover vehicles that often shoehorn third-row occupants and severely limit cargo capacity.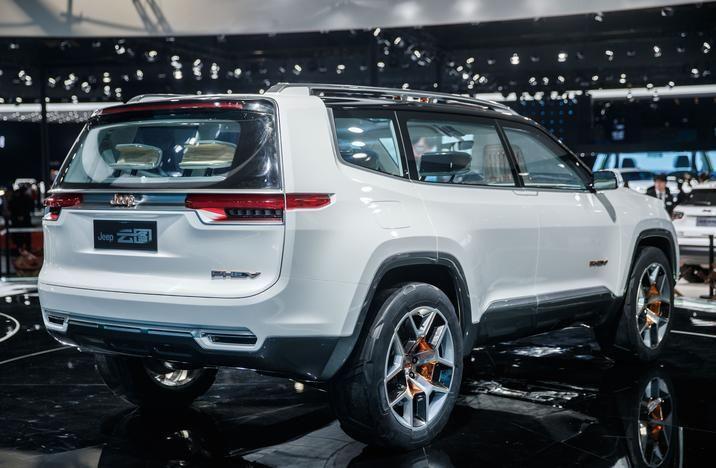 Styling for the Grand Wagoneer has been kept tightly under wraps. However, photos of the vehicle reportedly undergoing road testing suggest a profile akin to the Jeep Yuntu Concept that debuted at the Shanghai Auto Show (pictured).
Pricing & Release Date
Official pricing for the Grand Wagoneer has not yet been announced. However, Jeep CEO Mike Manley has reportedly stated that at the topmost level, the vehicle may feature styles meant to compete with vehicles from Land Rover with prices approaching $140,000. Although it's hard to imagine a Jeep with such a high price tag, anything is possible at this point.
According to Automotive News, the Grand Wagoneer is scheduled to go on sale in early 2019.
Explore the current Jeep lineup »
Pictured: 2018 Grand Wagoneer