The Jeep Wrangler Unlimited is due for a major redesign for the 2018 model year. Like its iconic stablemate, the 2-door Wrangler, some important changes in technology, design, and construction appear to be in store for its latest generation.
That said, FCA plans to continue selling the current Wrangler Unlimited right alongside it. The current version will carry the Wrangler Unlimited JK name, whereas the new model, also known as the JL, will simply carry the "All-New Wrangler Unlimited" name.
The appearance of the Wrangler Unlimited JK will be virtually identical to the current model, save for its "Wrangler JK" decal on the front fender. The JK will also bring in three new special edition models with distinct appearance packages and features: Golden Eagle, Freedom Edition, and Altitude.
As for the all-new 2018 Wrangler Unlimited, it will continue with the iconic boxy body but will boast a completely new design and construction. The latter will include an aluminum hood, doors and tailgate for better fuel economy. There were reports of an aluminum frame, but later reports say Fiat Chrysler has settled on a steel frame due to cost issues.
Under the hood, we expect the Wrangler Unlimited JL to use a revised version of the existing 3.6-liter V6 paired to a new eight-speed automatic transmission. Off-road enthusiasts will appreciate the new four-cylinder diesel that's reportedly under consideration.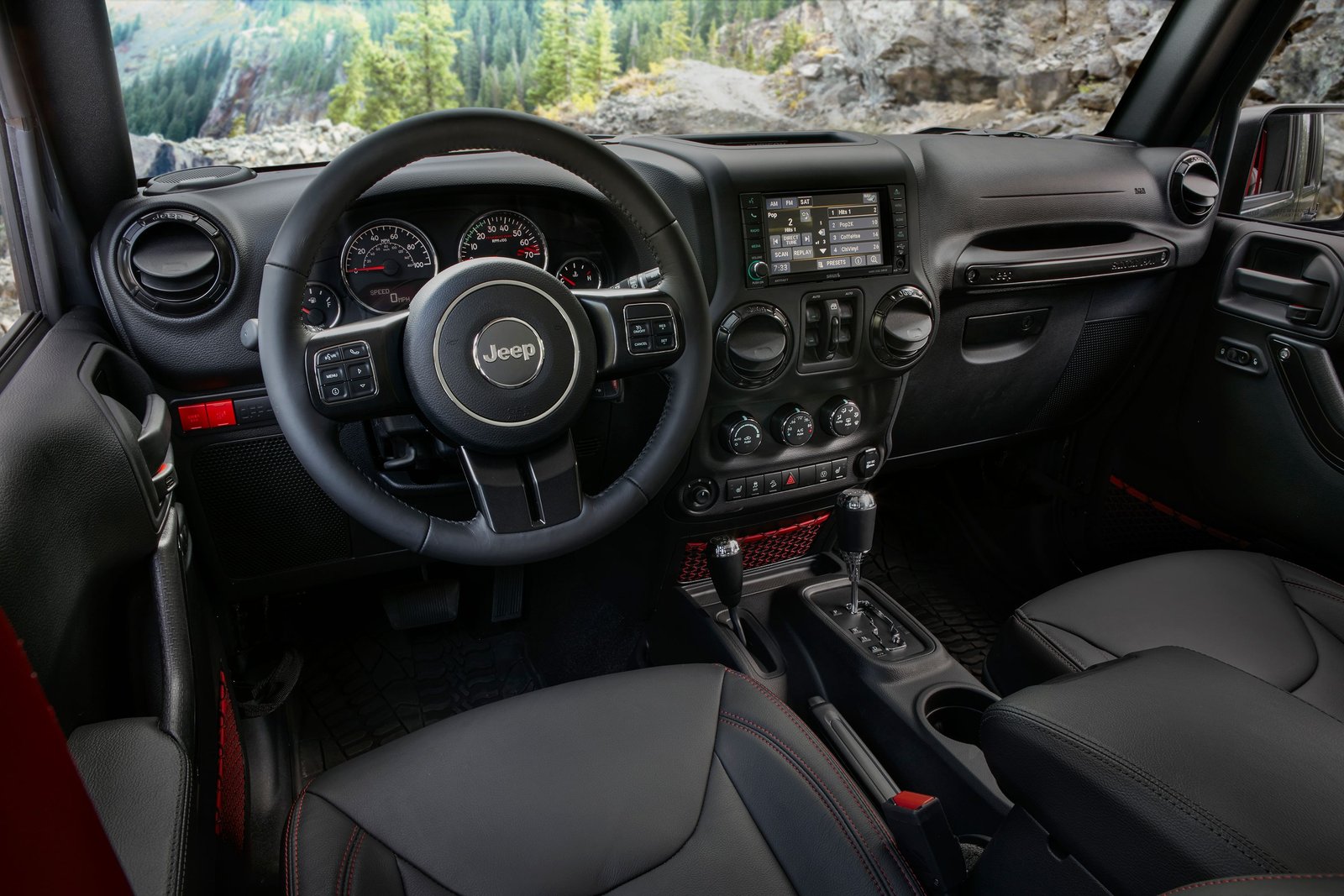 As for the Wrangler Unlimited JK, its 3.6-liter V6 with 285 horsepower and 260 pound-feet of torque to remain unchanged. We also expect it to continue with its standard six-speed manual transmission and aging optional five-speed automatic transmission.
The IIHS has only completed three crash-safety tests on the Wrangler Unlimited, and these include the small- and moderate overlap, and the side. Respectively, the Wrangler Unlimited score "good," "good," and "marginal" ratings in these tests. We expect Jeep to overcome that "marginal" rating in the side test with its new construction methods and materials.