Model Preview
After a successful first year on the market for 2017, the Kia Optima Plug-In Hybrid heads into its second year as a carryover model, as its only changes are minor tweaks to the color and trim options.
Visually, the Kia Optima Plug-In Hybrid will remain virtually identical to the current model. With some sleuthing, though, you may pick up on some mild changes to the interior and exterior color combinations, but there is nothing of note. Given how fresh the Optima Plug-In Hybrid is, this shouldn't pose a problem for the newcomer in the plug-in class.
The 2018 Optima Plug-In Hybrid will continue to come in just a single trim level, EX, and its features will remain the same. These include standard 17-inch alloy wheels, LED running lights and taillights, keyless entry and ignition, a hands-free trunk, dual-zone climate control. leather upholstery, Apple CarPlay and Android Auto, a 10-speaker Harman Kardon audio system, and more.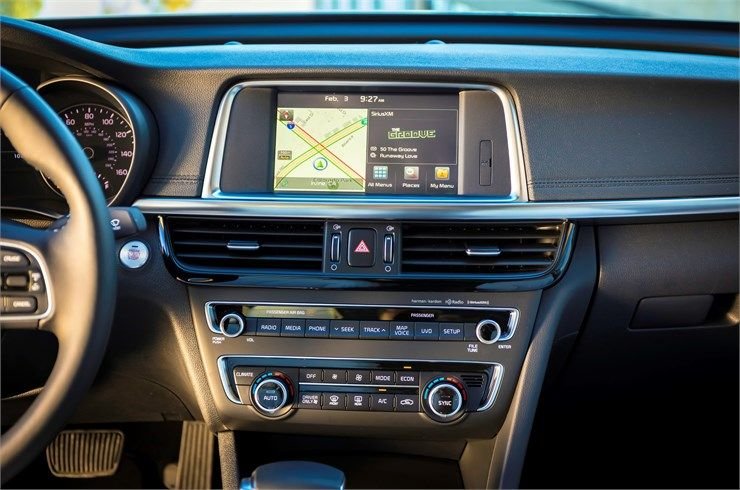 Its powertrain will also remain unchanged. It'll continue with its 2.0-liter gasoline-fueled four-cylinder engine paired with an electric drive motor that combine for 202 horsepower. As a plug-in, this sedan can travel up to 29 miles on a single charge before the gasoline engine kicks in. This pairing results in a 103-mile-per-gallon-equivalent overall rating from the EPA and a 40 mpg combined rating when in hybrid mode.
While there are no official test results for the Optima Plug-In itself, the standard 2018 Optima is an IIHS Top Safety Pick. We expect the same rating for the Plug-In model, but keep in mind to receive this rating, you have to opt for the $5,250 EX Technology Package, which adds the all-important automatic emergency braking and many other features.
Pricing & Release Date
The 2018 Kia Optima Plug-In Hybrid is available now, and it starts from $36,105 (destination fee included).
Remember, you can reduce your overall cost of the 2018 Optima Plug-In by getting the Clean Vehicle Rebate (California residents only) of up to $1,500 and the federal tax rebate of up to $7,500.
The key competitors for the 2018 Kia Optima Plug-In Hybrid include the Hyundai Sonata Plug-In Hybrid, Ford Fusion Energi, and the Chevrolet Volt.
Build & Price Your 2018 Optima Plug-In Hybrid »
Pictured: 2018 Optima Plug-In Hybrid