Model Preview
The Kia Stonic will be an all-new SUV model for 2018. It's expected to complement the brand's upcoming corporate sibling, the Hyundai Kona. Although full official details haven't been announced, a first look at the U.K. version indicates a sporty design that may offer an appealing alternative to the Kia Sportage.
The name Stonic is derived from a combination of two words: Speedy and Tonic. Although there is nothing yet to suggest the SUV will be a speed demon on the straightaway, the name actually refers to the musical term. But will it hit the right note with shoppers? That remains to be seen.
Interior images show a sculpted look oriented around a large touchscreen display mounted on the dash. Accented interior trim along the dash signals a more quirky setup compared to current models. We think it's a good bet that we'll see the latest iteration of the brand's UVO infotainment system with both Android and iPhone connectivity.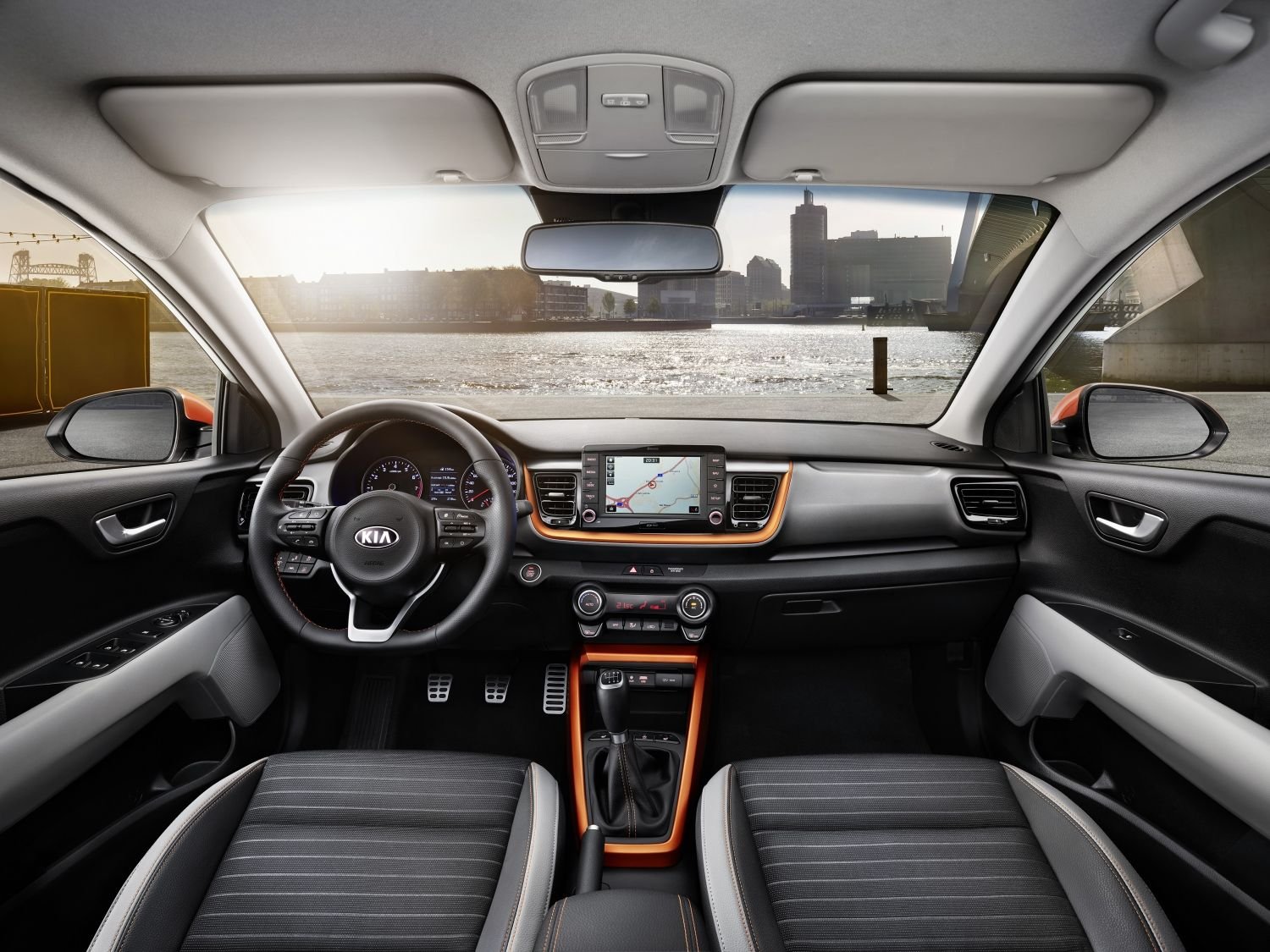 Kia says the Stonic will be the most customizable model it has ever offered. Will this end up offering some of the original appeal of Toyota's old Scion brand? We can't say for sure yet, but it appears to be a good bet that the car will feature a number of dealer-installed options. Could this include things like custom interior accent lights, sport exhausts and unique wheel choices as we saw from Scion? We can't say for sure yet.
Pricing & Release Date
The Kia Stonic is due to go on sale in late 2017. However, the automaker hasn't specified whether that will be the vehicle's U.S. or overseas launch. Please check back for updates.
Official pricing has not yet been announced. For reference, the larger Sportage starts at $24,095 with destination and ranges up to $35,095 at the top end.
That said, just because the Stonic will be smaller doesn't necessarily mean it will be cheap. For example, when Nissan released the Rogue Sport, it was priced $2,400 less than the larger Rogue. However, with factory discounts, the difference is considerably less.
At this time, we think it's reasonable to expect a base MSRP for the Stonic of around $22,000. We'll update this page as new information becomes available.
Key competitors will include the Honda HR-V, Chevrolet Trax, Jeep Renegade and Toyota C-HR.
Learn about the current Kia lineup »
Pictured: 2018 Stonic (U.K. version)