Model Preview
The 2018 Lexus LS 500h is an all-new hybrid luxury car based on the upcoming LS 500. Although close to no official details have been announced, the vehicle will share the same powertrain as the upcoming LC 500h performance coupe.
If that proves to be the case, expect to see Lexus' new multi-stage hybrid system designed to provide a more dynamic experience compared to traditional hybrids with thrilling acceleration and the driving feel of the brand's 10-speed automatic transmission.
In the LC 500h, the hybrid system is based on a 3.5-liter V6 and electric motor that produce a total of 354 hp system horsepower. EPA fuel economy ratings have not yet been announced.
The previous generation LS 600h was a limited production vehicle rarely stocked at dealers. Its appeal was arguably limited by a high sticker price of over $120,000 and maximum fuel economy rating of 23 mpg highway.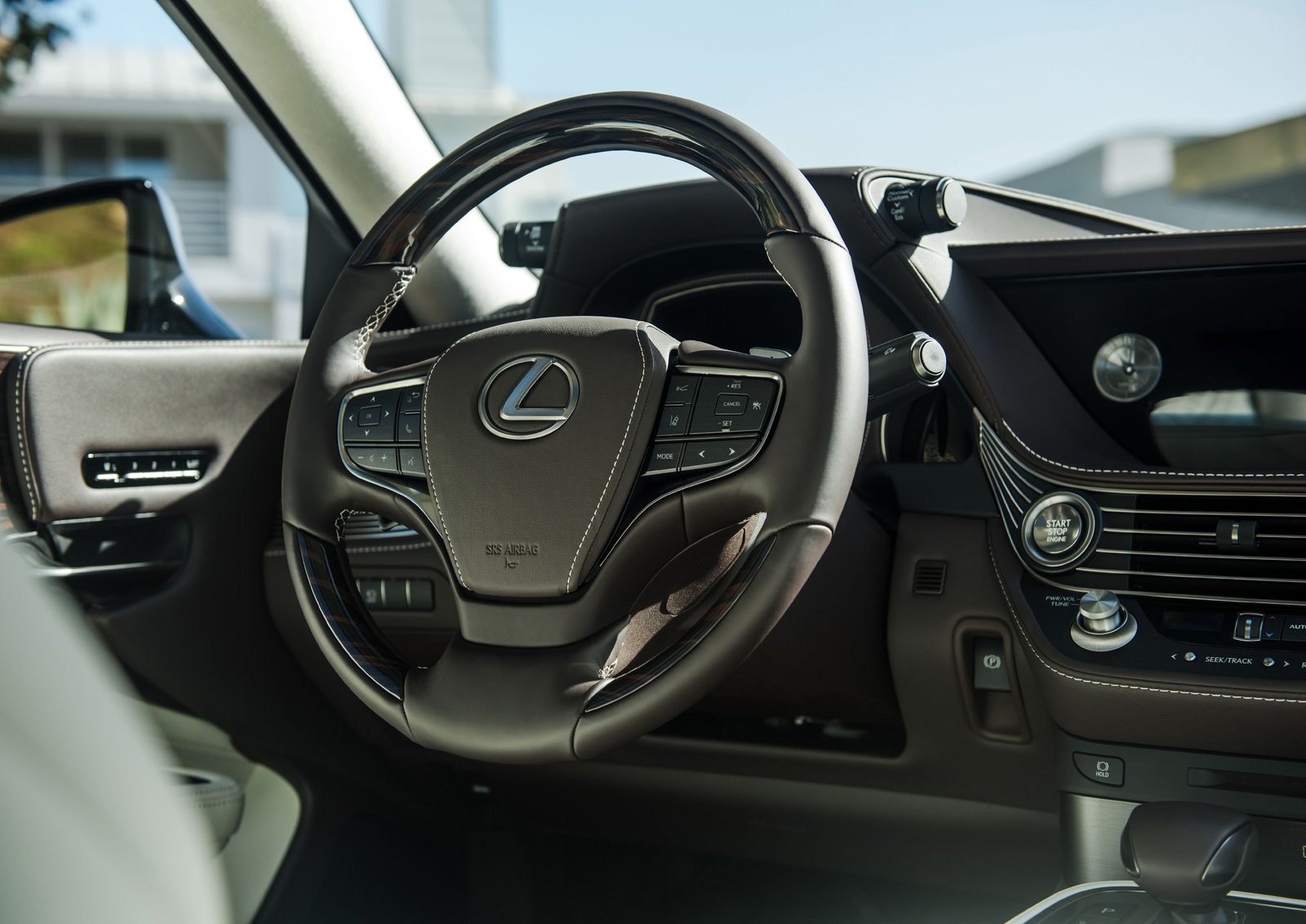 Will the next LS hybrid inject new life into the model? That remains to be seen.
Check back for updates closer to launch.
Pricing & Release Date
The 2018 Lexus LS 500h is expected to go on sale in early 2018.
Official pricing will start from $80,505 including destination, $4,510 more than the regular LS 500. All-wheel drive adds $3,220 for an MSRP of $83,725.
Although there are no direct competitors, the Cadillac CT6 PLUG-IN offers a competitive package with the ability to travel up to 30 miles purely on electric power. Similarly, the BMW 740e is another plug-in hybrid that offers a roomy cabin and advanced features with an electric range of 14 miles.
Learn about the new Lexus LS 500 »
Pictured: 2018 LS 500h, LS 500