The MKT may go down in history as a well engineered car that missed the mark on the styling front. Lincoln is quickly moving through its line-up with an updated design theme but it only seems to emphasize the age of this MKT's design.
What's New for 2018
There are no significant changes for the 2018 model-year Lincoln MKT.
Choosing Your Lincoln MKT
Because the MKT came from long ago when Lincoln's budgets were much tighter, there's an obvious tie with Ford, from the mechanicals to the interior layout.
The available powertrains come in two combinations, front-wheel drive with a 3.7-liter V-6 and all-wheel drive with a twin-turbocharged 3.5-liter V-6, both of which are shared with the mechanically similar Ford Flex with which it shares an assembly line at Ford's Oakville, Ontario factory.
The 3.7-liter generates 303 horsepower and 279 pound-feet of torque and while the optional turbocharged engine packs 365 hp and 350 lb-ft of torque. Both engines are mated to a six-speed automatic transmission.
The two-wheel drive model earns 16 miles per gallon city, 24 mpg highway, 19 combined. Adding all-wheel drive and the more powerful engine reduces those ratings to 15, 21, 17 mpg, respectively.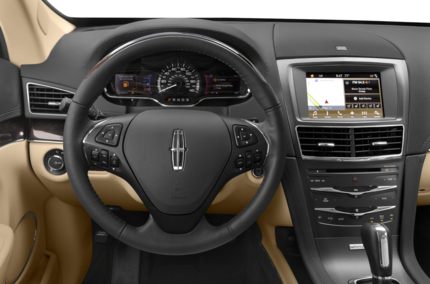 CarsDirect Tip
Everything the Lincoln MKT can do, the Ford Flex can do as well, and for less money and without the polarizing looks. That said, both minivan alternatives are getting seriously old, and should only be considered by consumers if there's a pile of cash on the hood. Even then, newer competitors should be given a hard look before signing up for an MKT.