When the Mercedes-Benz CLS-Class first hit the market ten years ago, it sent shockwaves through auto design studios across the world by successfully creating a segment out of thin air: the four-door coupe. Before the CLS, every four-door car was considered a sedan, but the long and stylish roofline and minimized B-pillars made the car look like an extended two-door coupe rather than a standard sedan. Remarkably, the idea was accepted almost immediately, and many other manufacturers began offering their own four-door coupes, from Porsche and Aston Martin to Volkswagen and now even Kia.
Today, the CLS continues to define the segment, offering performance and luxury in a very stylish package.
What's New for 2018
Mercedes now offers a rearview camera as standard on all CLS models. A new, optional automatic LED headlight system automatically adjusts light output based upon environmental inputs, switching between 255 different brightness settings based upon measurements made 100 times per second. It also provides cornering lights that use the navigation system to determine if you are in a traffic circle, and camera-controlled adaptive headlights that can illuminate the bend before the driver turns the wheel.
This is the finally year of production for the current CLS-Class. Mercedes introduced a redesigned, third-generation model at the 2017 Los Angeles Auto Show last November.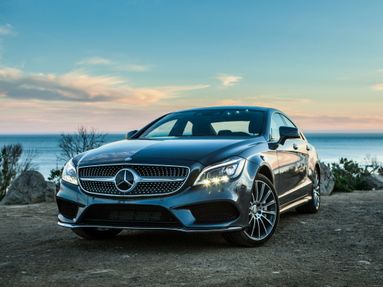 Choosing Your Mercedes-Benz CLS-Class
The Mercedes-Benz CLS550 is equipped with a twin-turbocharged 4.7-liter V8 that produces a respectable 402 horsepower and 443 pound-feet of torque and a 9-speed automatic transmission. Rear-wheel drive comes standard, although Mercedes' 4Matic all-wheel-drive system is an optional extra.
For those who want a CLS-class that is a bit more bonkers, Mercedes-Benz also offers the CLS63 AMG for $109,895. Instead of the meager 402 hp and 443 lb-ft of the standard engine, the CLS63 AMG gets a hand-built 5.5-liter twin-turbo V8 that sends a whopping 577 hp and 590 lb-ft of torque to all four wheels by way of a seven-speed, multi-clutch automatic transmission.
The standard CLS returns 18 miles per gallon city, 26 mpg highway, and 21 mpg combined with rear-wheel drive. The 4Matic variant drops each of those figures by a digit, while swapping in the 5.5-liter V8 and standard all-wheel drive in the CLS63 lowers the EPA estimates to 16 city, 22 highway, and 18 combined. Driven properly, though, the CLS63 fuel economy will probably be far lower.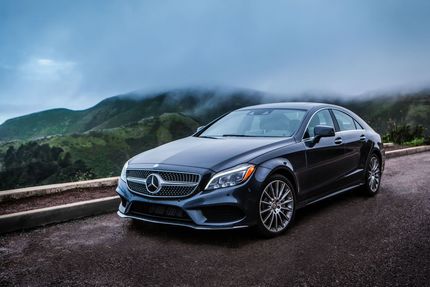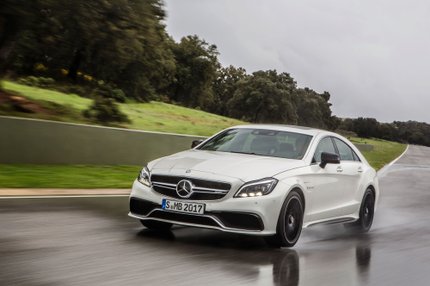 CarsDirect Tip
No one needs an AMG. They're absolutely fantastic driving tools, but they're also wildly powerful and occasionally unwieldy because of it. Instead, grab the CLS550 and option it to the moon for one of the classiest driving experiences on the market. Alternatively, wait a year – the 2019 CLS-Class promises to be a major improvement in every important metric over this outgoing model.