The Mercedes-Benz G-Class defies all logic. The design is little changed from its inception in 1979. It has a starting price well in the six-figures. From underneath it better resembles an old military truck than any other Mercedes SUV. And yet despite all this, the G-Class, or Gelandewagen if you prefer the original German name, has managed to captivate those wealthy enough to afford one.
Maybe it's the truck's artisanal nature, from the hand-stitched interiors to the hand-woven wiring looms. Maybe it's the ability of being able to conquer any terrain – and we truly mean any terrain – in total opulence. Maybe it's the unabashed and uncompromising adherence to the dogma that has guided the Gelandewagen since day one. Whatever it is, the G-Class has it – and that je ne sais quoi has propelled this trundling leviathan to unexpected success.
What's New for 2018
The G-Wagon runs on a geologic time scale, so unsurprisingly there are no updates this year. Mercedes-Benz introduced a new G-Class at the 2018 Detroit Auto Show, which will arrive in showrooms in late 2018.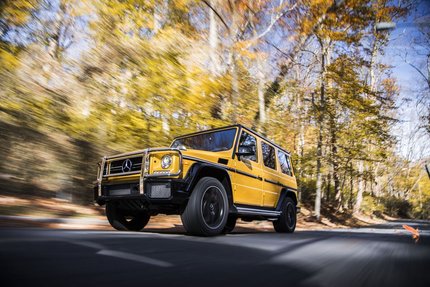 Choosing Your Mercedes-Benz G-Class
There are four different trim levels for the G-Class, ranging from the merely wild G550 to the utterly absurd, $223,000 G65 AMG. Three engines are on tap: A 4.0-liter twin-turbocharged V8, a handcrafted 5.5-liter twin-turbo AMG V8, and a handcrafted, twin-turbocharged 6.0-liter V12.
The twin-turbo V8 in the G550 and the G550 4x4 Squared makes 416 horsepower and 450 lb-ft of torque and helps a G550 hit 60 mph in 5.8 seconds. The AMG V8 in the G63 ups those numbers to 563 hp and 561 lb-ft, with 0-60 ringing in at 5.3 mph. The crown jewel here, though, is the twelve-cylinder engine. It makes a whopping 621 hp and 738 lb-ft, making it one of the world's most powerful SUVs.
Fuel economy? Let's put it this way: A G-Class is built to conquer anything and everything – except a gas station.
Because these vehicles are essentially hand-built, Mercedes can offer a highly personalized level of customization for colors, materials and trimmings. Over forty exterior hues as well as interior leathers, along with choices in stitching, seatbelts, steering wheels, and headliners, mean the sky's the limit for potential aesthetic combinations.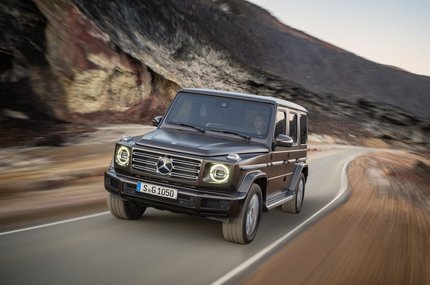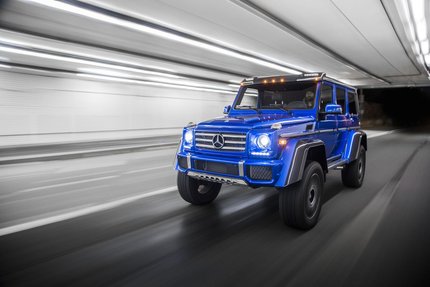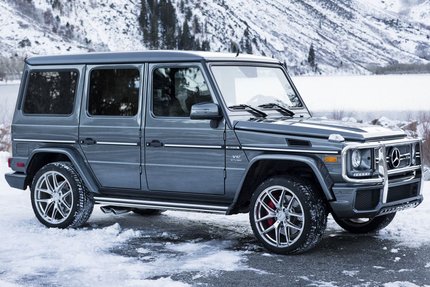 CarsDirect Tip
Don't get the 4X4 Squared unless you're planning to exploit the incredible capabilities it offers – otherwise, the ride and handling from the jacked-up, portal-axle rig will get old quick. Also, for any trim level, be careful with options. A couple well-placed tick marks on the ordering sheet could easily tack on a cool $50,000 to the already steep base price.