The Mercedes-Benz S-Class is one of the most luxurious cars money can buy, boasting elegant craftsmanship, a smooth and comfortable ride, and the most innovative technology and safety features. While the BMW 7-Series and the Audi A8 have certainly made great advancements over the years, the S-Class remains in a league of its own.
What's New for 2018
The S-Class has been given a facelift for 2018, that includes an updated engine roster, a slight exterior tweaks, a restyled cabin, and of course, even more technology.
Choosing Your Mercedes-Benz S-Class
The S-Class is available in three trim levels — S450, S560 and S63 AMG – although that range will likely grow to include an S65 AMG, as well as at least one Maybach variant. While the S-Class Coupe and Cabriolet will also adopt the changes for the 2018 S-Class Sedan, those new models haven't debuted quite yet.
The S450 is the new base model and gets a 3.0-liter twin-turbo V6 engine that makes 362 horsepower and 369 pound-feet of torque. Power is sent to the rear wheels as standard, but Mercedes' 4Matic all-drive system is available for $3,000. Look for 19 miles per gallon in the city and 28 mpg highway for rear-wheel drive models and 18/28 mpg for the S450 4Matic.
Moving up to the S560 gets customers a 4.0-liter twin-turbocharged V8 pushing out 463 horsepower and 516 pound-feet of torque. All-wheel drive is standard and the fuel economy is rated at 17/27 mpg.
The S63 shares the S560's V8, but it's a much more potent tune, with 603 horsepower and 664 pound-feet of torque on tap. All-wheel-drive comes standard and the added traction allows a 0-60 miles per hour time of 3.4 seconds. Despite the extra performance, the S63 AMG's fuel economy isn't far off the S560's, at 17/26 mpg.
A nine-speed automatic transmission is standard across the S-Class range.
The option sheets for all three S-Class sedan variants are broadly similar. The non-AMG models offer a Premium Package for $5,000 that adds ventilated, heated, massaging front seats, proximity entry, an automatic parking system, surround-view monitoring, and power rear sunshades. A $2,600 Warmth and Comfort Package heating and ventilation to the rear seats, replaces the standard arm rests with heated units, adds a heated steering wheel, and includes a memory function for the outboard rear seats. Heated rear seats and a heated steering wheel are available as standalone options, a head-up display, a $6,400 Burmester audio system, and Mercedes' innovative Magic Sky Control Panoramic roof ($4,950), and a night vision system ($2,260).
Speaking of those rear seats, there are three separate packages dedicated to making them even more comfortable. Available on all three S-Class Sedan trims, these packages range in price from $1,700 for the Rear Seat Package (a power footrest on the passenger-side seat, four-zone climate control, and rear head restraints) to $3,500 for the Executive Rear Seat Package (adds a massage function, a passenger-side seat that reclines to a La-Z-Boy-like 43 degrees, and an integrated airbag). Adding the $3,500 package requires both the $1,700 Rear Seat Package and the Premium Package, while the $1,950 Executive Rear Seat Plus Package requires all three – it adds a pair of tray tables, heated and cooled cupholders, and a center console instead of the standard middle seat.
A $2,250 Driver Assistance Package is available on all three trims and adds quite literally every active driving feature Mercedes offers. Tack this package onto your S-Class and you have arguably the most advanced semi-autonomous vehicle on the planet.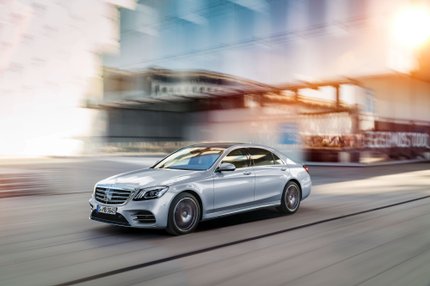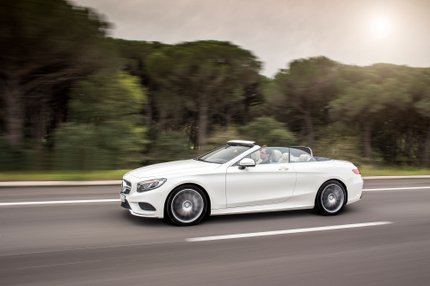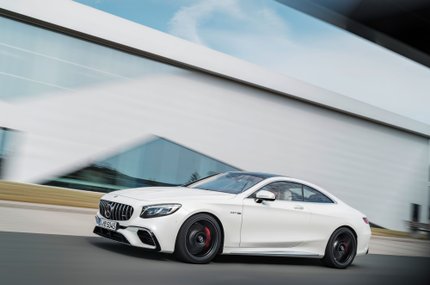 CarsDirect Tip
The S560 with the Driver Assistance Package is our pick. It gives you a plethora of comfort creatures, a lovely V8 engine, the all-around practicality of all-wheel drive, and one of the most advanced self-driving systems on the market.