Overview
The Nissan Juke is about as polarizing of a crossover as there is these days. Let's call it the modern-day Pontiac Aztek. According to reports, there is a full redesign expected for the Juke in 2018, but questions surround whether Nissan will go full throttle with the Juke's funky look or tone it down a bit.
Though it will get a full redesign, reports indicate that Nissan's designers are not interested in toning down the Juke's style. So, we expect to see a look that is just as polarizing as the current model, if not more so. Sadly, we have no concepts to look at for inspiration, but Nissan may roll one out soon. Inside, we expect the wildly sporty looks to also continue.
The powertrain in the redesigned Juke remains unknown for now. The current Juke uses a 1.6-liter turbocharged four-cylinder that produces 188 horsepower in its base setup and up to 215 horsepower in the NISMO RS model.
Given the fact this engine is just starting to spread across Nissan's lineup – it just became the optional engine in the 2017 Sentra – we expect it to be around for at least a few more years. It may, however, get mild power tweaks when heading into the new generation.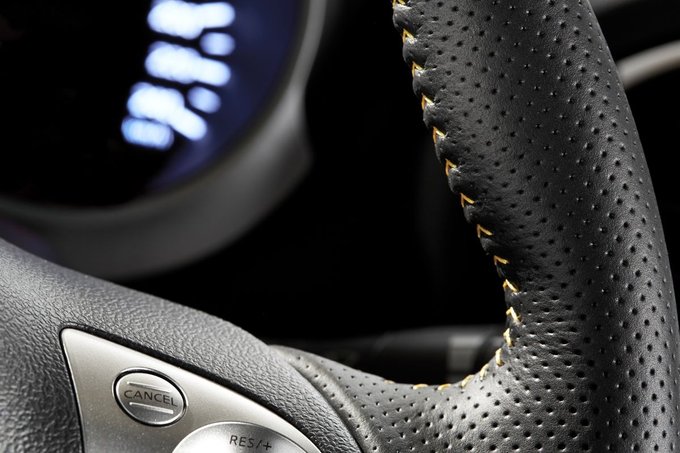 The current Juke struggled in IIHS testing as it received a scary "poor" rating in the institute's small-overlap test and an "N/A" in front-crash prevention. In all other tests, the Juke received "good" ratings. We expect Nissan to work on the structural safety of the next-gen Juke, hopefully earning it a Top Safety Pick designation. It may also add optional auto braking to satisfy IIHS' front-crash-prevention test.
Stay tuned for updates as they become available.
Pricing & Release Date
Of course, pricing for the next-gen Juke remains unconfirmed for now. We do, however, only expect a moderate price hike from the current model's range of $21,150 to $30,920 (delivery fees included).
Though it fits a narrow niche, the Juke does have some competition, including the Mazda CX-3 ($20,860 to $27,140), the Honda HR-V ($20,260 to $27,040), and the Fiat 500X ($20,995 to $30,230).
We expect to see the new Juke in showrooms sometime in 2018.
Learn more about the 2016 Juke »
Pictured: 2015 Juke