With a bulky SUV body style and a spacious cargo area, one would assume that the Porsche Cayenne wouldn't be able to provide exhilarating performance. The Cayenne has been in Porsche's lineup for 15 years and the automaker has made it better every year. With multiple performance levels to choose from, the Cayenne is an all-weather capable performance vehicle that offers sports-car-like capability.
What's New for 2018
The Cayenne enters 2018 with no significant changes. The SUV, though, has been redesigned for the 2019 model year.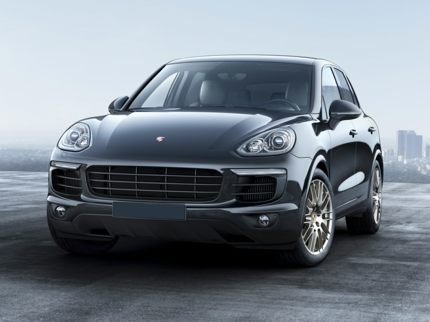 Choosing Your Porsche Cayenne
The most attractive aspect of the Cayenne is the SUV's incredible performance. The base model is powered by a 3.6-liter V6 engine that generates 300 horsepower and 295 pound-feet of torque. The engine is paired to an eight-speed automatic transmission as standard, while power is routed through an all-wheel-drive system.
On the other end of the spectrum, the Cayenne Turbo S offers the same performance as a high-end sports car. The high-performance SUV features a twin-turbocharged 4.8-liter V8 engine that generates 570 hp and 590 lb-ft of torque. With that kind of power, the Turbo S model is capable of getting up to 60 mph in just 3.8 seconds.
While the Cayenne is catered toward performance, the SUV can handle rough terrain. The vehicle comes with Porsche Traction Management (PTM) – an intelligent active all-wheel-drive system. When properly equipped, the SUV features three off-roading modes that can alter the vehicle's ride height and the way the Cayenne puts its power down. Porsche Torque Vectoring Plus (PTV Plus) includes an electronically controlled rear-locking differential that distributes torque to the rear wheels.
As an SUV, the Cayenne offers a good amount of cargo capacity. With the vehicle full of passengers, the SUV has enough space to carry 23.6 cubic feet of cargo. With the split-folding rear seats down, the cargo capacity for the vehicle opens up to 62.9 cu. ft.
The Cayenne is available in six different trims: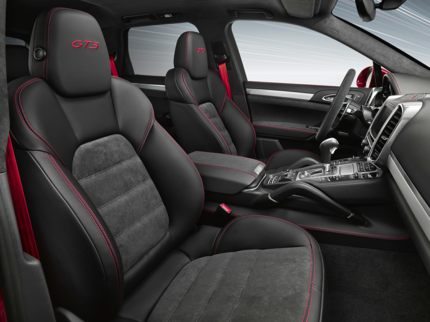 CarsDirect Tip
Prices can quickly get out of hand with the Cayenne, especially as Porsche offers things like a ski bag and a compass as options. The Cayenne S is reasonably priced and brings a good amount of luxury and performance features as standard. Consumers looking for an even sportier SUV can opt for the GTS model. While outrageously powerful, the Turbo and Turbo S models are also incredibly expensive.