Model Overview
The Toyota Prius v is currently expected to get its first redesign in 2018. Although no official information has been released yet, the updated hybrid is poised to gain advancements introduced by the latest generation Prius liftback.
The looks of the new Prius v are still a mystery, but we suspect it'll gain many of the same design cues as the standard Prius. This should include similar headlights and taillights, sharper body lines, a completely reworked interior and more. If the Prius v moves to the automaker's TGNA platform, we expect the wagon to become wider and longer much like the four-door – for reference, the Prius grew by 2.4 inches in length and 0.6 inches in width during its last redesign.
We also anticipate a change in powertrains, just like the Prius. Look for the wagon to inherit the same 1.8-liter engine and pair of electric motors to crank out 121 horsepower. While this isn't much in terms of output, the next Prius v should offer impressive fuel economy. For reference, the standard Prius gets 52 mpg combined.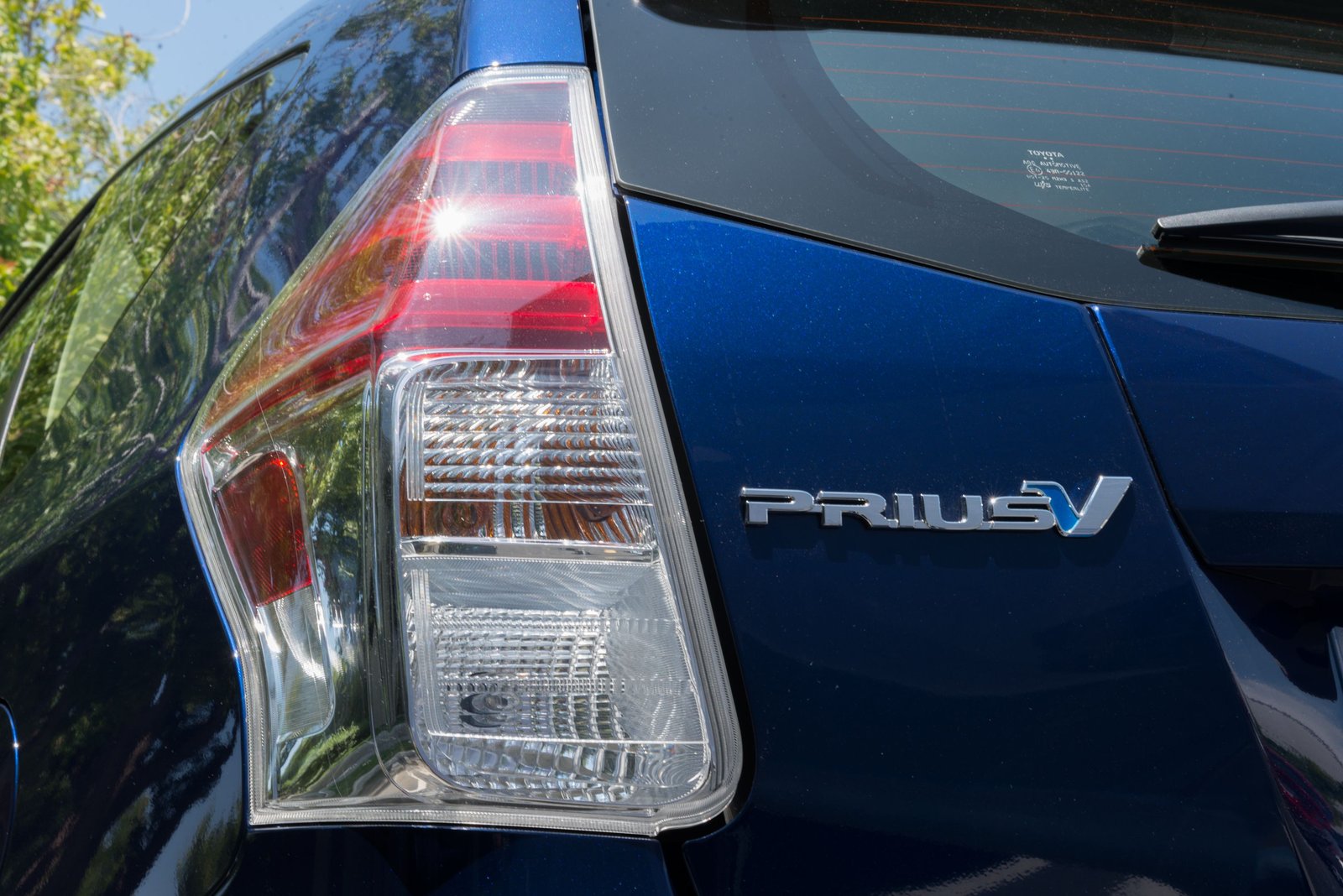 Safety is no issue for the Prius v, as it's currently an IIHS Top Safety Pick+, thanks in part to its available auto emergency braking. Moving over to this new platform should do nothing but make it even safer. We also anticipate it'll gain auto emergency braking as a standard feature.
Stay tuned for updates as they become available.
Pricing & Release Date
The 2018 Toyota Prius v is expected to begin production in November. We currently anticipate an on-sale date sometime in February of 2018.
Official pricing won't be available for some time, but we anticipate at least a small increase from the current Prius v's price range of $27,540 to $31,800 (destination fees included).
In this range, the Prius v has only one real rival, and that's the Ford C-Max Hybrid ($25,045 to $28,045). It also could see competition from one of its own in the RAV4 Hybrid ($28,850 to $34,970).
Learn more about the current Prius v »
Pictured: 2016 Prius v