Model Preview
The Volkswagen Golf will gain modest updates for the 2018 model year. The most notable changes will be inside the cabin and with the addition of new driver assistance technology.
The interior gets a host of updates like an updated touchscreen display with support for gesture control. VW is also expected to offer a fully digital gauge cluster in line with the latest cars from Audi.
Engine specs are a bit more difficult to pin down. VW will offer a new 1.5-liter turbo in Europe, but reports indicate the U.S will not get the same engine, at least initially.
The engine boasts greater efficiency through the use of cylinder deactivation. There are reportedly no plans to offer a diesel in the U.S., which should come as no surprise following a major emissions scandal.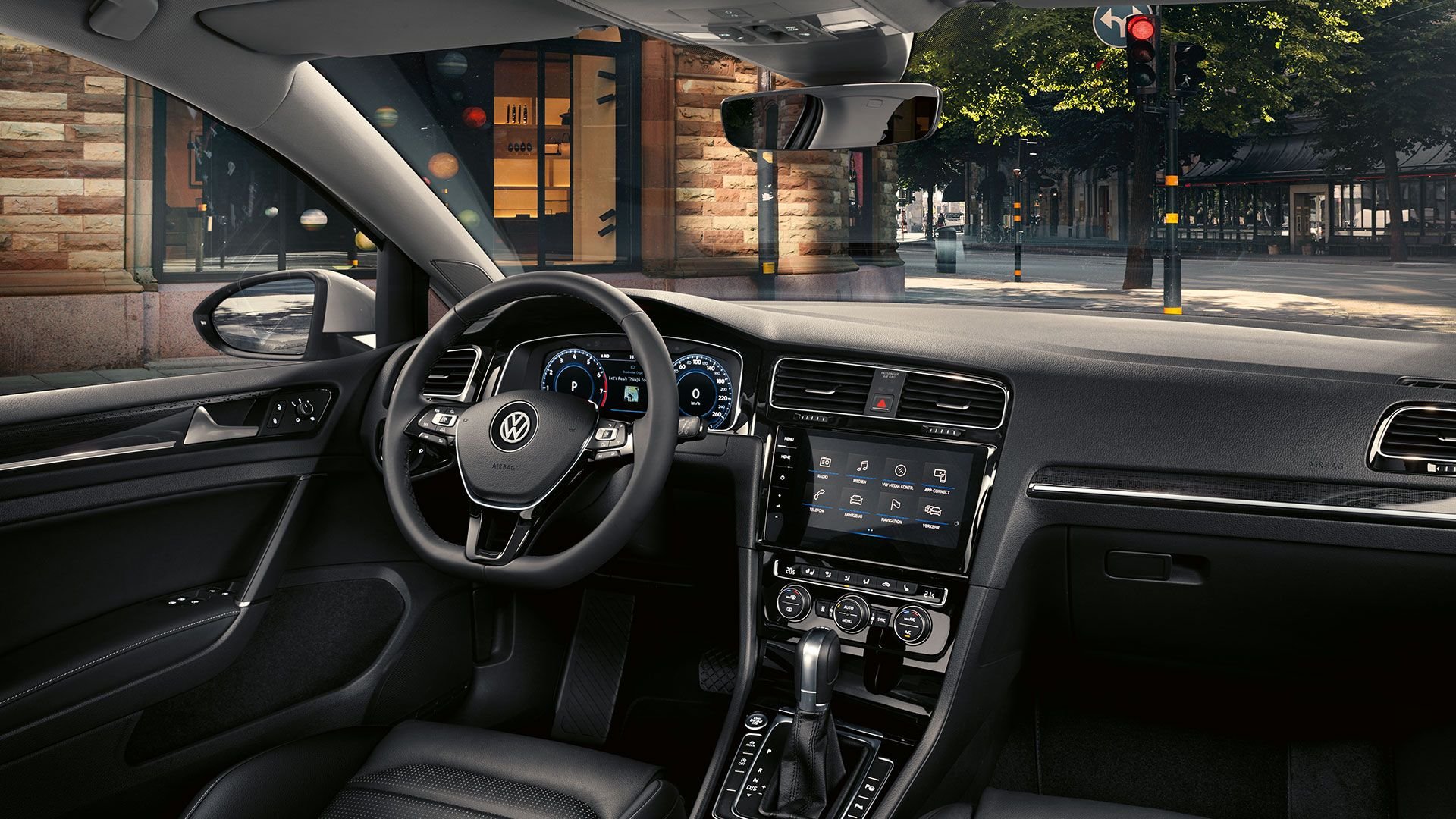 Safety will get a step up with the addition of autonomous emergency braking with pedestrian detection. Also new is adaptive cruise control with blind spot monitor and rear cross-traffic alert.
Stay tuned for a full review closer to launch.
Pricing & Release Date
The 2018 Volkswagen Golf is expected to arrive this fall. Based on our analysis, special offers on the current model are quite attractive with a nice choice of finance and lease offers.
Shoppers should be aware that VW tends not to offer cash discounts like most competitors. Instead, dealers are often given unadvertised incentives that enable them to provide better prices. That's the case with most models with certain exceptions like the Golf R and #PinkBeetle.
Full official 2018 pricing has not yet been announced. For reference, the current Golf starts at $20,715 with destination when equipped with the 5-speed manual. Opting for the 6-speed automatic adds $1,100 for an MSRP of $21,815.
Check back for updates as they become available.
Learn about the current Golf on sale now »
Pictured: New Golf (Euro spec)