Model Preview
The Volkswagen Golf R is set to get mild updates for the 2018 model year. Although full specs for the U.S. version aren't available yet, the European model revealed late last year gives us a good sense of what to expect.
While the appearance of the Golf R will look much like the current car from the outside, the cabin setup is getting a round of changes. For 2018, VW will add an updated touchscreen display with support for gesture control. Also new is a fully digital gauge cluster that sports a vibrant display akin to the latest offerings from Audi.
Under the hood, the European car benefits from a boost in power from 292 hp to 305 hp. As before, this is based on a turbocharged 4-cylinder engine mated to a 6-speed manual transmission. A dual-clutch gearbox (DSG) is also available.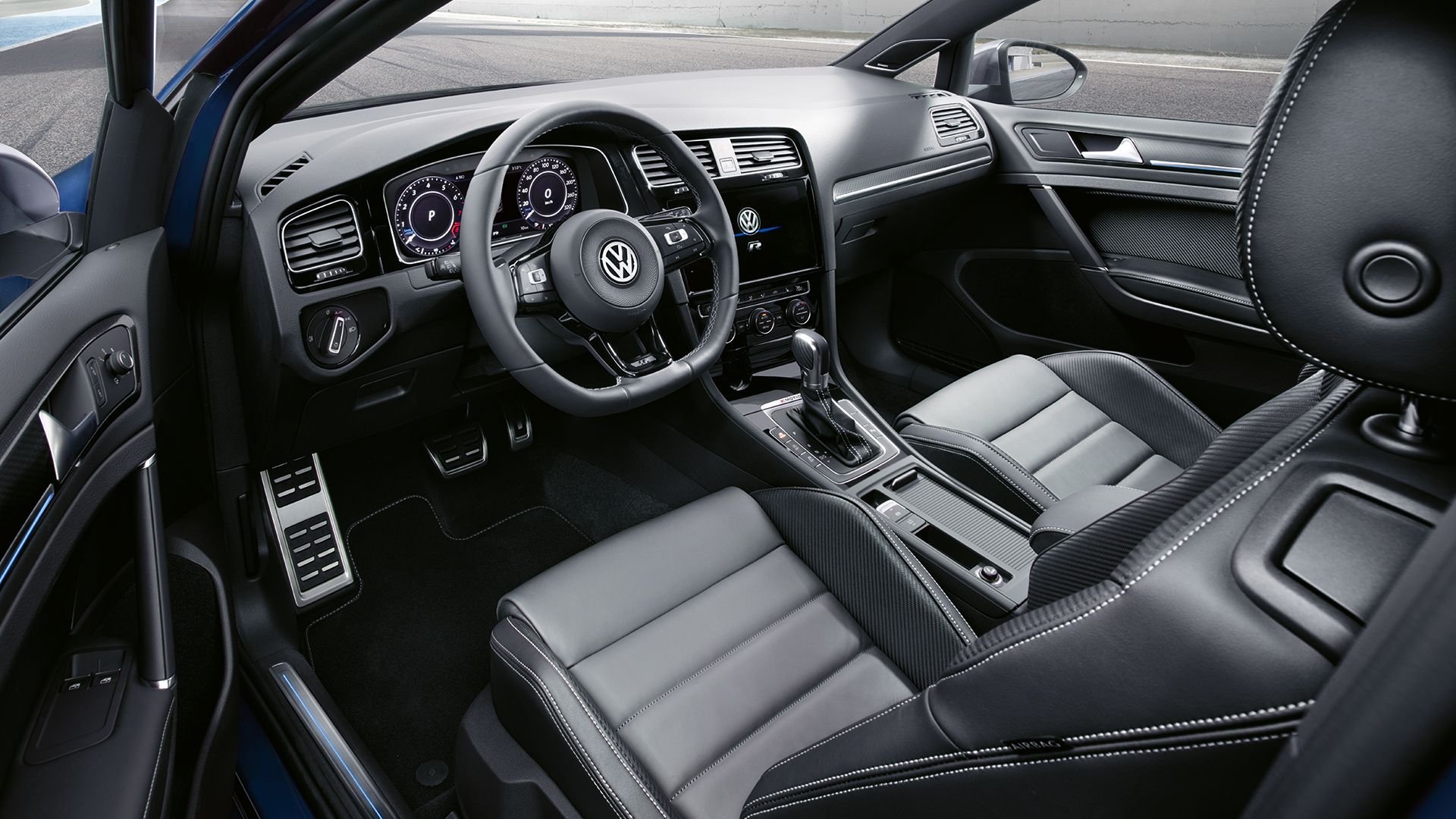 Safety will get a big upgrade with the addition of autonomous emergency braking, adaptive cruise control and pedestrian detection for 2018. Also new is a blind spot monitor with cross-traffic alert for added confidence when changing lanes and backing out of parking spaces.
Expect full details after the reveal of the U.S. model.
Pricing & Release Date
The 2018 Volkswagen Golf R is currently expected to debut this fall. Based on our analysis, special offers on the current car are virtually non-existent. That's in contrast to deals often centering on finance and lease promotions on the standard Golf and GTI, not to mention the e-Golf.
Shoppers should be aware that although a version of the Golf R without dynamic chassis control is technically available, it's rarely stocked. Be sure to factor in the added cost when budgeting your next purchase.
Key competitors include the Ford Focus RS and Subaru WRX/Subaru WRX STI. The car will also battle the upcoming Honda Civic Type R.
Learn about the current Golf R on sale now »
Pictured: New Golf R (Euro spec)