Redesign Info
Audi has already reworked its A8 and A7 models, so it was only a matter of time before the automaker's newest look worked its way down to the A6. And that time is now, as Audi has just revealed the completely redesigned 2019 A6.
On the outside, the A6 will take on the same look as the larger A8. This means it'll gain tighter body lines, new lighting, and more. In addition to its new looks, the car will be larger than its predecessor at 194.4 inches long, 74.2 inches wide, and 57.4 inches tall. Buyers will be able to choose from a whopping 14 color options.
Inside, the most notable upgrade will be its size, as the larger body will give the A6 significantly more rear leg room. Buyers will also notice the sleeker design of the dash, which gives it a classier and cleaner appearance when the digital features are off.
Speaking of digital goodies, the 2019 A6 will feature loads of them, including a 10.1-inch upper display, an 8.6-inch lower display, and a 12.3-inch Audi Virtual Cockpit display. There will also be two all-new infotainment systems that respond better to voice commands.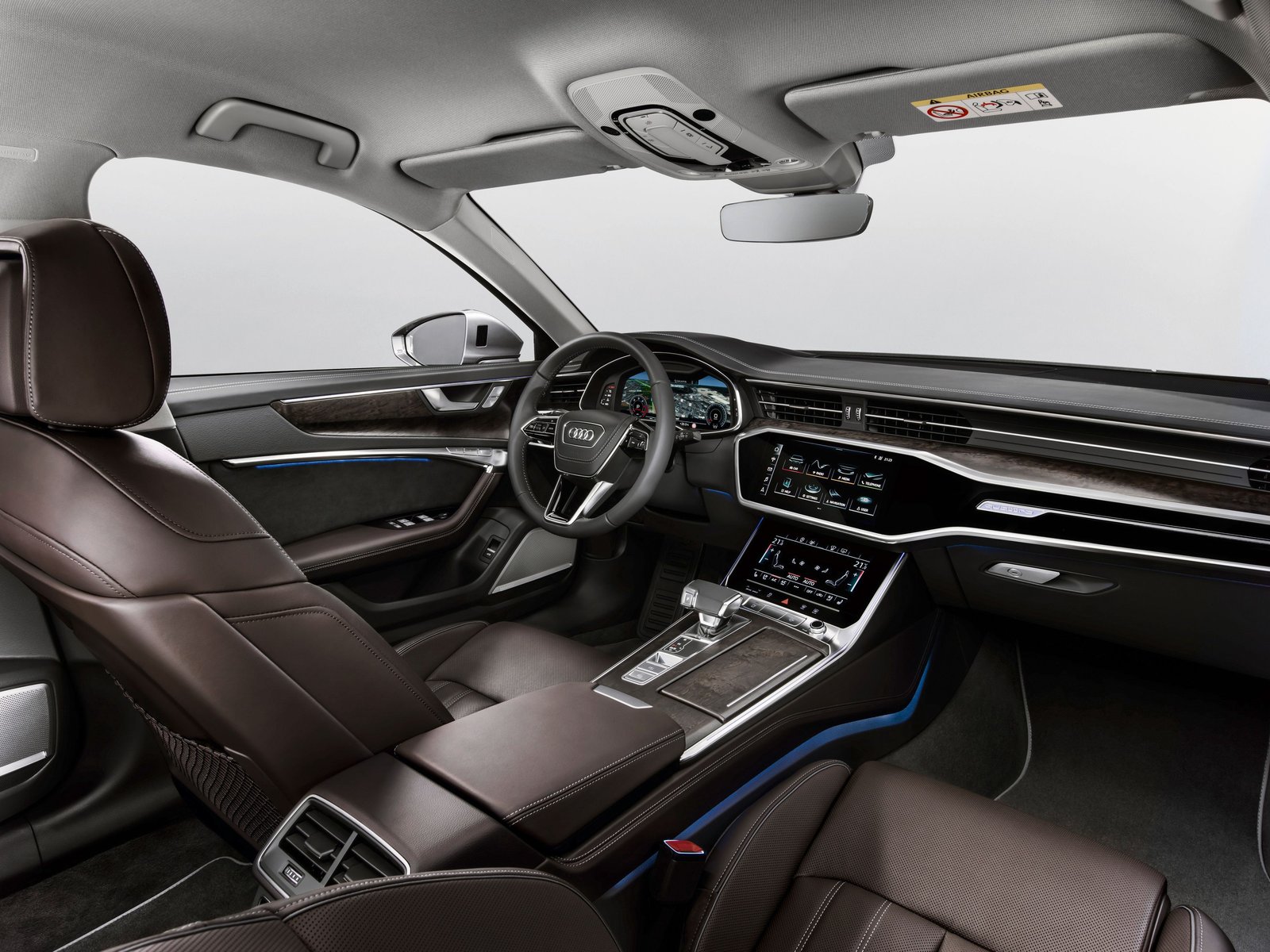 Under the U.S.-spec 2019 A9's hood will be a 3.0-liter turbocharged V6 engine with a mild hybrid system. This will produce up to 340 horsepower and 369 pound-feet of torque.
This engine will pair with a seven-speed S tronic transmission. This will allow the A5 wo hit 62 mph in just 5.1 seconds while delivering between 33 and 35 miles per gallon combined based on Audi estimates.
While there aren't many details on the 2019 A6's safety features, we do know it'll have available Parking Pilot and Garage Pilot, which park the A6, and maneuver it in and out of a garage. We also expect all the latest safety features, so we also expect at least an IIHS Top Safety Pick rating for the new A6.
Pricing & Release Date
The 2019 Audi A6 is expected to begin production in late July. We estimate a release date in early fall.
As for pricing, look for a small price hike over the current model, which ranges from $50.675 to $58,975 (destination fees included).
Competition will include the BMW 5-Series, Mercedes-Benz E-Class, and the Cadillac CTS.
Photos
Pictured: 2019 Audi A6