Preview & Release Date
The Audi Q4 will be a new luxury SUV expected to arrive sometime in 2019. Although the brand's current lineup consists of strong offering like the Q5 and Q7, the Q4 is set to offer a coupe-like profile somewhat akin to competitors like the BMW X4.
According to trade publication Automotive News, the vehicle may take a page from the Audi TT offroad concept shown back in 2014 at the Beijing Auto Show. That vehicle was a design study involving a four-door design with a low-slung profile unlike any SUV in the current lineup.
Under its hood, the concept was based around a plug-in hybrid drivetrain consisting of a 2.0-liter turbo engine mated to a 40 kW electric motor for a combined 408 hp system output. Offering advanced technologies such as inductive charging, the vehicle promised up to 31.1 miles of electric range, or up to 546.8 miles together with the gas engine.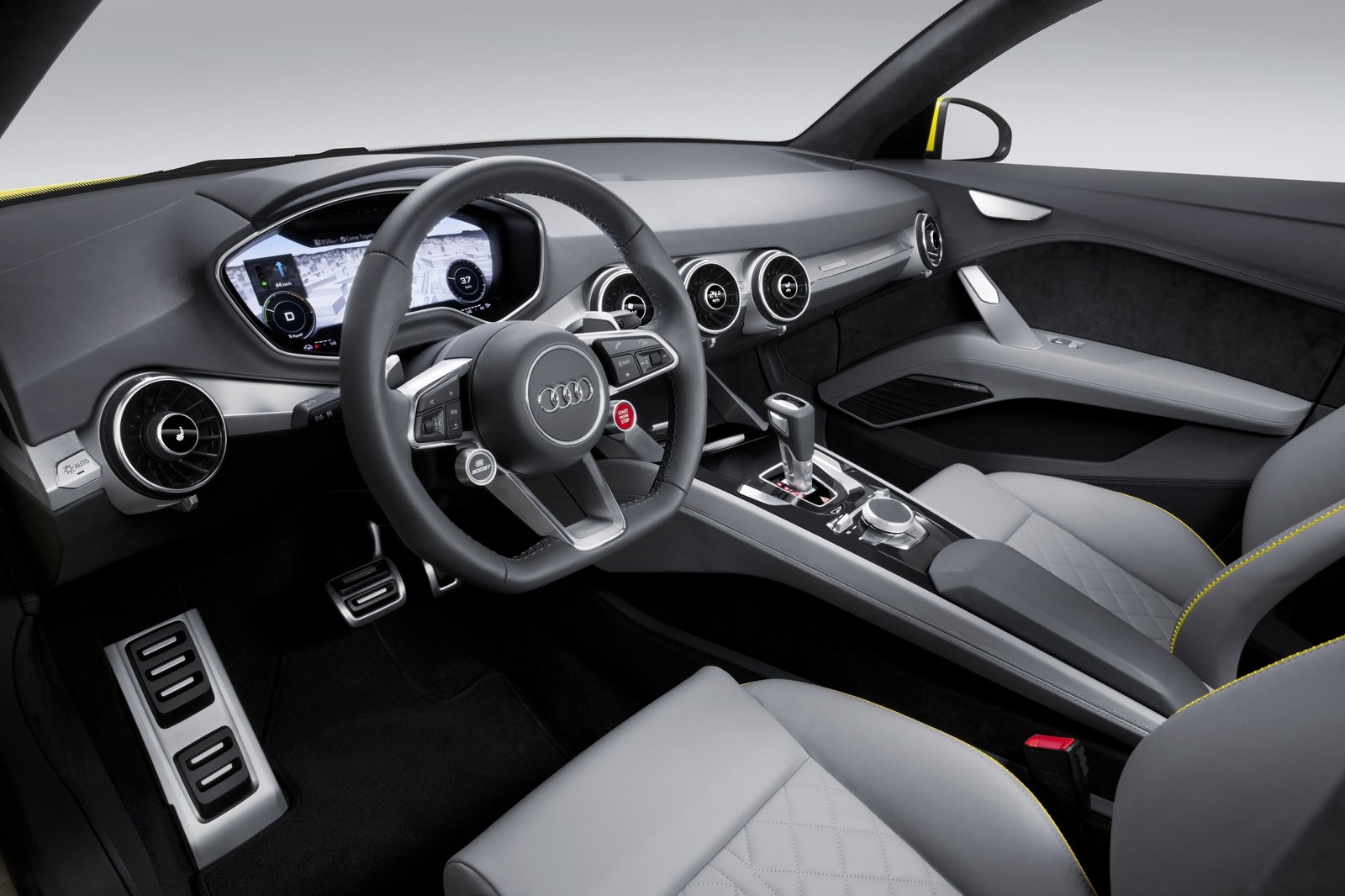 Full specs for the production Q4 have not yet been revealed. However, following a diesel emissions scandal made public in 2015, it's a good bet that Audi may consider an electrified powertrain. The automaker has already committed to focusing on plug-in vehicles to reshape its future lineup.
Will the new model offer a compelling alternative to established competitors like the Land Rover Range Rover Evoque? That remains to be seen.
Stay tuned for updates as they become available.
Learn about the current Audi lineup »
Pictured: Audi TT offroad concept