Despite their attempts to label the 2019 Buick Regal TourX as a crossover, it really is GM's attempt at getting into the "tall wagon" game that has become popular lately with the success of the Subaru Outback and Volkswagen Golf Alltrack. The Buick aims for a spot upmarket from the Subaru Outback but still below true luxury wagons like the Audi Allroad and Volvo V60 Cross Country. To this end, the TourX is a nice wagon with tons of space, standard all-wheel drive, a 250-horsepower turbocharged engine, and a raised ride height that makes a great alternative for those who don't want to submit to the crossover craze that has captured America.
What's New for 2019
There are no significant changes to the Regal TourX for 2019.
Choosing Your Buick Regal TourX
The only engine available with the Buick Regal TourX is a 2.0-liter turbocharged four-cylinder that puts out a healthy 250 horsepower and 295 pound-feet of torque. It's a competent engine with plenty of power for the drivetrain, but the eight-speed automatic transmission it's mated to unfortunately tempers sporty ambitions for the sake of fuel economy. All TourX models come standard with an intelligent all-wheel-drive system that sends extra power to the appropriate wheels when it detects loss of traction.
While this tall wagon won't tackle the Rubicon anytime soon, it does give a bit more confidence when driving in snow or when driving to a campsite not far off the pavement. The TourX's wagon roots also give it a cavernous interior that exceeds any SUV in its price bracket, which is a strong selling point for some.
The Regal TourX line up is relatively simple with just three trims: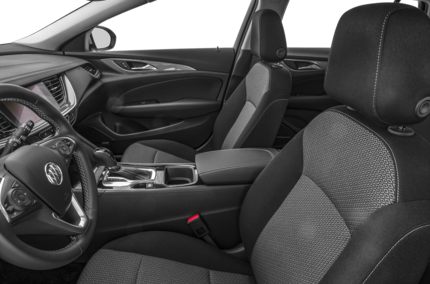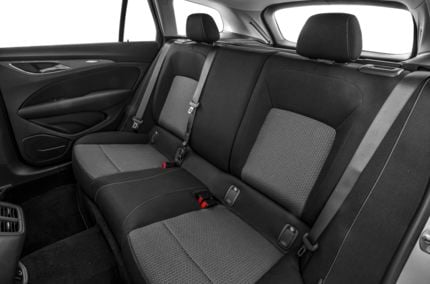 CarsDirect Tip
While we're rarely wont to recommend the top trim levels, the 2019 Buick Regal TourX to get is the Essence. It isn't a huge jump in price from the Preferred trim, yet it offers so much more in terms of features and amenities like a hands-free tailgate and leather seats. While it may not be as nice as wagons from the European luxury brands, it's significantly less expensive while still feeling like an upgrade over the Subaru Outback.