Model Preview
When the Cadillac CT6 debuted in 2016, it lacked the brand's V-Sport variant, and this gap remained unfilled through 2018. Now, with the 2019 model prepared to make its debut, Cadillac has revealed the CT6 V-Sport, which includes a new V8 engine and tons of performance goodies. In addition to the new V-Sport, the entire 2019 CT6 lineup will get a mild refresh.
As a whole, the 2019 CT6 lineup will retain most of its styling details, but its lighting will gain a few horizontal elements to supplement its vertical-light signature. The CT6 V-Sport will show hint at its performance credentials with its V-inspired mesh grille, new aerodynamic components, gloss-black window surrounds, and 20-inch wheels wrapped in summer rubber.
Under its hood, we expect the standard CT6 to retain its existing powertrains. If this proves true, we should see a standard 2.0-liter four-cylinder engine with 265 horsepower and 295 pound-feet of torque; an optional V6 with 335 hp and 284 lb-ft of torque; and a 3.0-liter twin-turbo V6 with 404 hp and 400 lb-ft of torque. The new-for-2019 V-Sport model will add a new 4.2-liter twin-turbo V8 with 550 hp and 627 lb-ft of torque.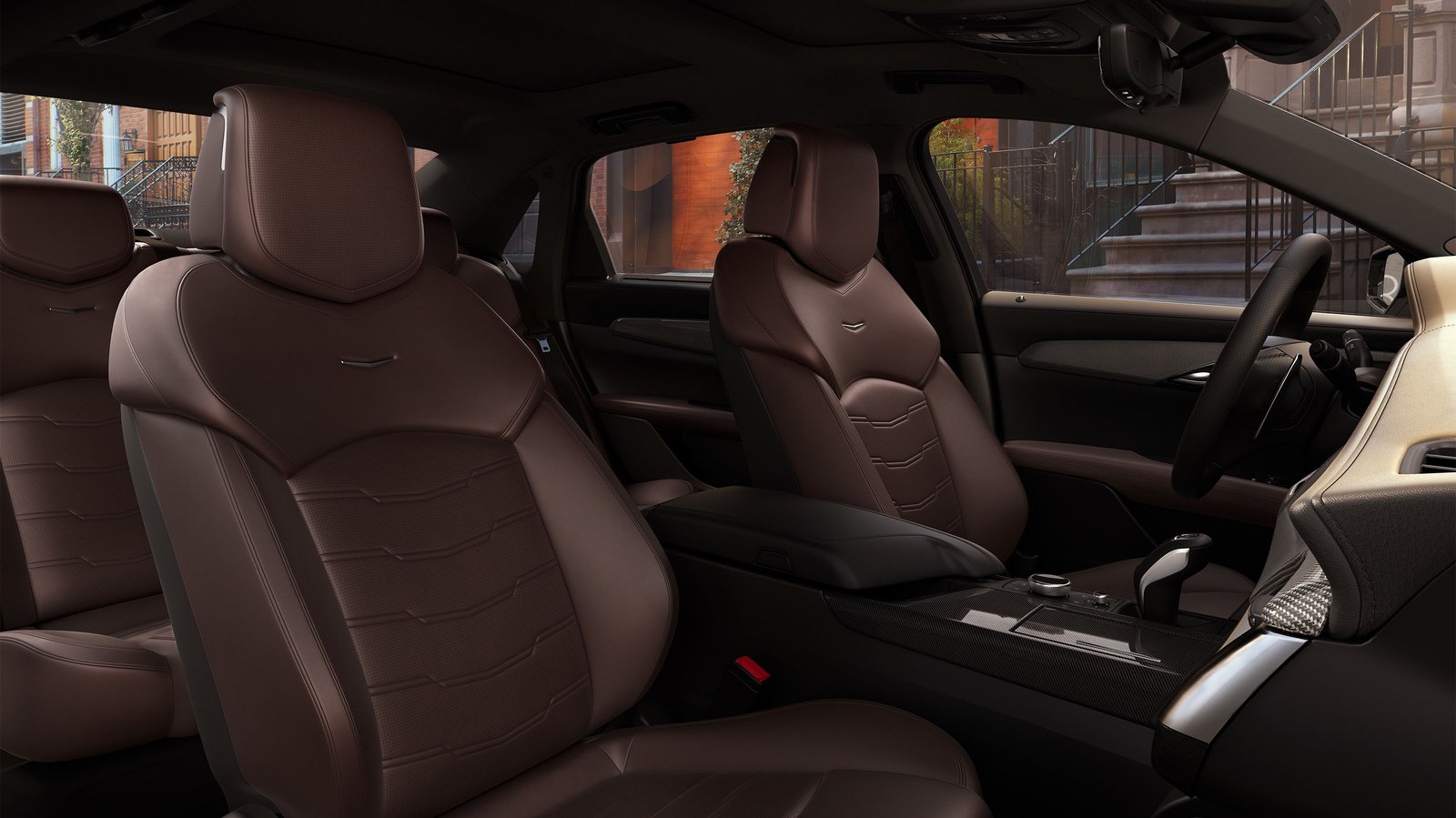 In addition to its massive power, the CT6 V-Sport will gain a revised magnetic-controlled suspension system, a remapped steering system, a track-tuned rear steering system, a new all-wheel-drive torque split, and more.
The CT6 has yet to go through IIHS safety testing, but the current model has advanced safety features like the rear-camera mirror, forward collision warning, lane-departure warning, and lane-keep assist. It also has optional automatic emergency braking, adaptive cruise, automatic parking, and more, so we expect at least an IIHS Top Safety Pick rating when it finally goes through testing.
Pricing & Release Date
The 2019 Cadillac CT6 is expected to begin production in September.
Pricing remains uncertain, but we anticipate a non-V-Sport price range similar to the current model, which ranges from $56,095 to $80,080 (destination fees included).
The CT6's competition will include the BMW 5-Series, the Mercedes-Benz E-Class, and the Audi A6.
Photos
Pictured: 2019 CT6 V-Sport