Model Preview
Chevy beat everyone to market in the 200-plus-mile EV competition with the release of the Bolt EV. Since its debut, not much has changed for the electric hatchback, and we expect the same to ring true when the 2019 Bolt EV goes on sale.
Based on initial order guides, the most notable change will be the addition of new paint options. Orange Burst Metallic has been replaced by a new premium color called Shock. Buyers will also now be able to choose from Slate Gray Metallic and Green Mist Metallic.
When the Bolt EV made its first appearance, it was a breath of fresh air to many EV buyers. Not only did it offer amazing range at a relatively affordable price, but it looked normal.
No crazy shapes or curves and nothing polarizing at all: it was just a normal ol' hatchback with an electric powertrain. No major visual changes are expected.
Now, this lack of significant change doesn't mean we may not see some mild updates, like new color options inside and out, new interior materials, or even updated infotainment software are all potential updates that most buyers wouldn't notice.
There is no reason for Chevy to change things under the hood, so we expect this to remain the same in the 2019 Bolt EV. Why do we say this? Because the Bolt EV's powertrain is a perfect balance as is.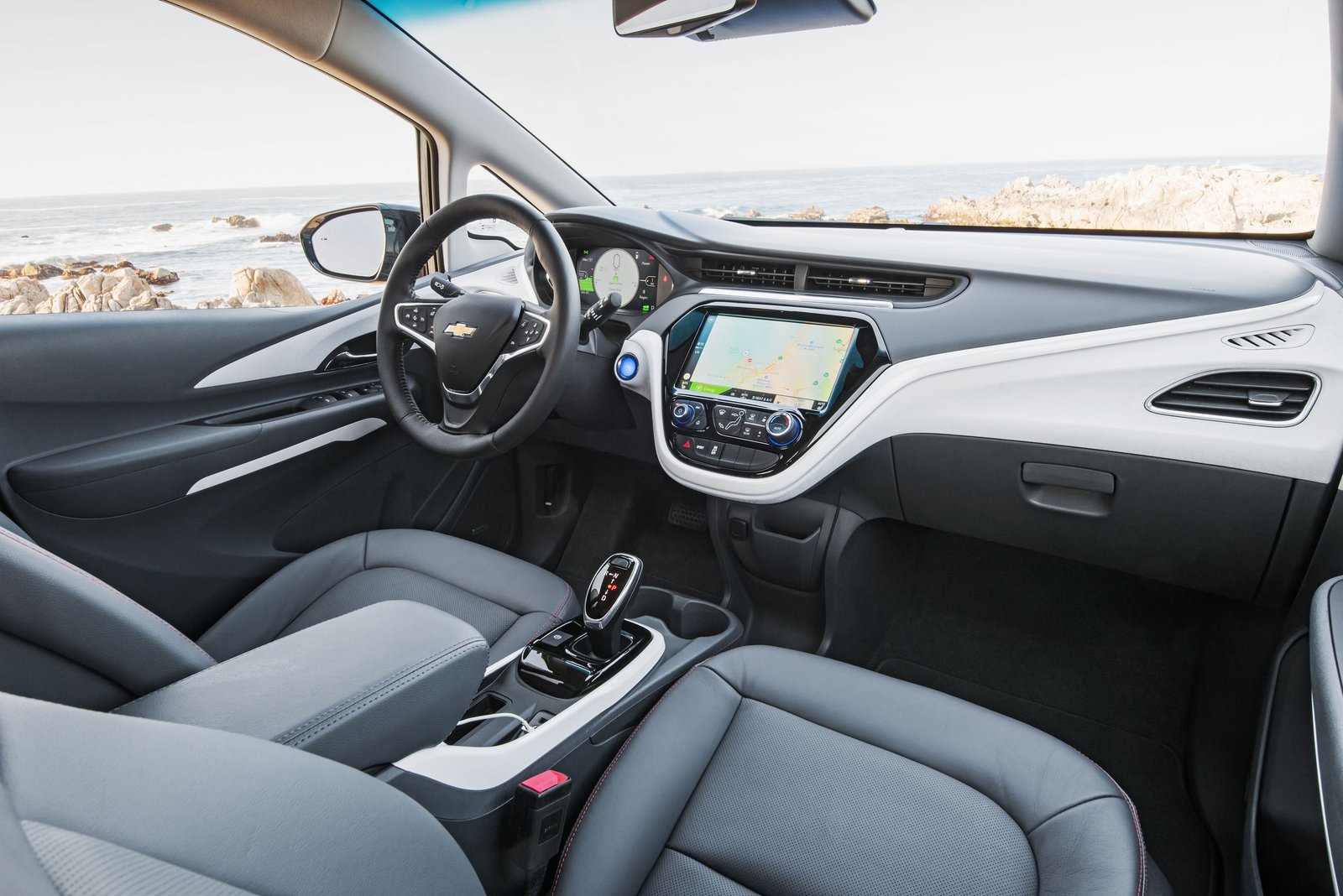 Not only does it deliver 238 miles of electric range -- some reviewers noted significantly longer ranges -- but its 200 horsepower and 266 pound-feet of torque sprint this hatchback to 60 mph in under seven seconds.
Do you want range and safety? The Bolt EV's got you. In IIHS testing, it received "Good" marks in all crash-safety tests and a "Superior" rating in front-crash prevention.
While the automatic emergency braking that earns it that "Superior" rating isn't standard, it is part of the Driver Confidence II package that runs just $495.
The only area the 2018 Bolt struggles is the headlight test, which it received a "Poor" rating in. This dragged it to being just an IIHS Top Safety Pick -- that "Poor" rating robbed it of the Top Safety Pick+ rating.
Pricing & Release Date
The 2019 Chevy Bolt EV is expected to begin production in late July. Stay tuned for a more concrete release date as soon as it becomes available.
Order guides show official pricing will start at $37,495 for the Bolt LT and $41,780 for the Bolt Premier. These prices are unchanged from the previous year.
Keep in mind, though, there are government credits to be had: a $7,500 federal credit and a $2,500 rebate for California residents (subject to income limits).
Key competitors include the Nissan LEAF, Tesla Model 3, and the Ford Focus Electric.
Learn about the current Bolt EV on sale now »
Pictured: 2018 Bolt EV