Model Preview
The Chevrolet Camaro will be getting a substantial refresh for the 2019 model year. Currently in its sixth generation, the car will benefit from some tweaks to its exterior styling and will get a new turbo variant of the track-oriented Camaro 1LE.
Although the vehicle's fundamental design will largely carry over, the 2019 Camaro will get a different grille, front fascia and redesigned hood. New LED daytime running lights will likely be one of the most obvious differences for most shoppers.
SS performance versions will get a slightly different front emblem positioned on the car's beltline that Chevy is choosing to call a "flowtie". One likely benefit to this may be increased airflow courtesy of larger front inlets.
Under the hood, full specs have yet to be released. However, we do know that the Camaro 1LE will now be available with the brand's 2.0-liter turbocharged engine paired with a 6-speed manual transmission.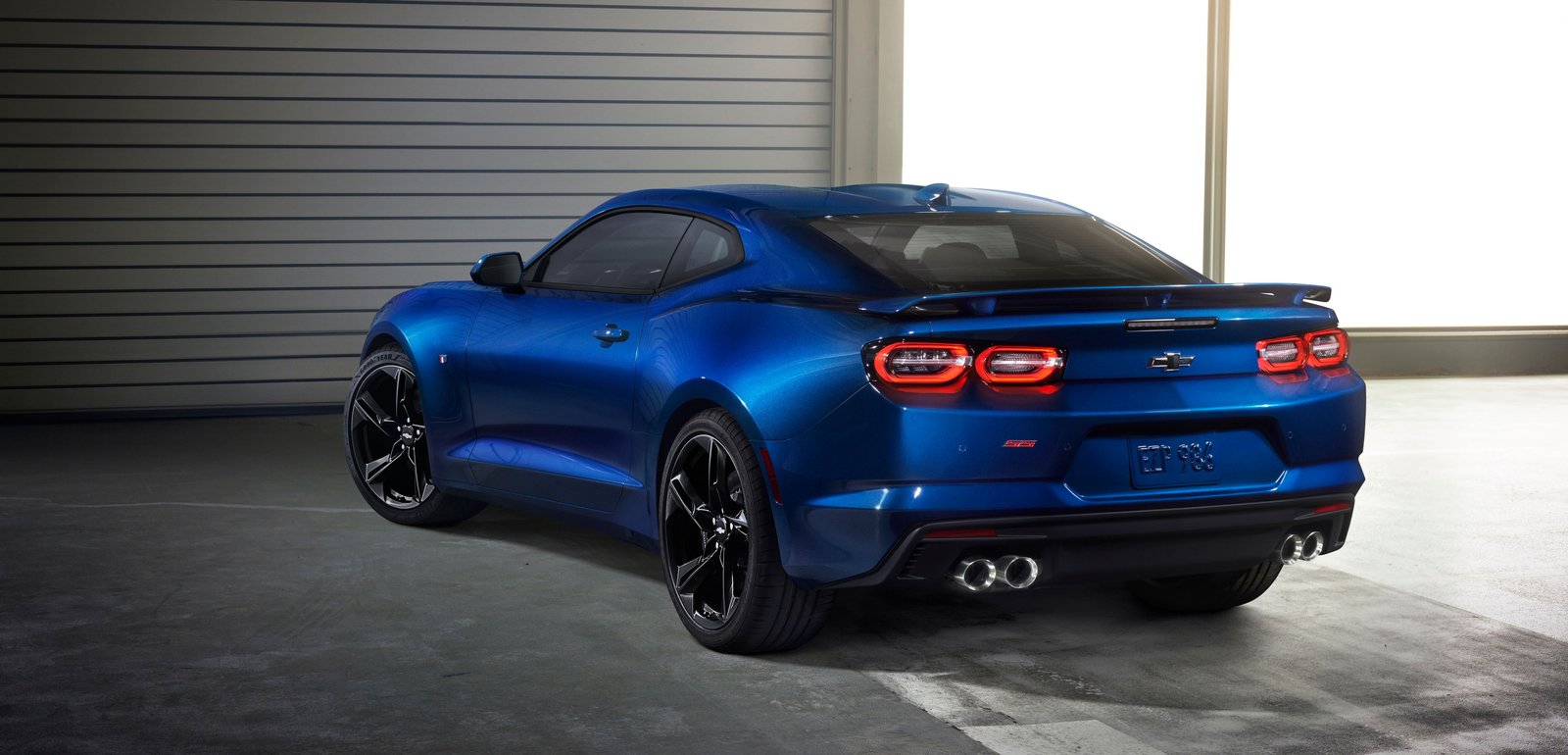 Although the car will likely appear to enthusiasts due to its track-centered design, it's sure to bolster the model's sports car credentials for those not inclined to step up to the more expensive SS models.
As for the Camaro SS, the biggest news is that it'll now come with an available 10-speed transmission. The current car comes with a choice of a 6-speed manual or an 8-speed automatic.
As before, expect to see both a V6 and V8 as well. While the 275 hp turbo is considered the base engine in the current car, the 3.6-liter V6 produces 335 hp. The 6.2-liter V8 makes 455 hp in SS models, while the ZL1 gets one that's supercharged and produces 650 hp.
In terms of safety, the 2019 Camaro will benefit from a revised rear camera that features a higher resolution display. The car will also get forward collision alert for the first time. At the moment, it appears automatic emergency braking will not yet be an option.
Expect a full overview closer to launch.
Pricing & Release Date
Chevy hasn't announced a release date yet, but production estimates point to a release date sometime this fall. We'll update this page in the event that changes.
Official pricing has not yet been announced. For reference, the current car starts at $26,900 for the Camaro 1LS coupe and ranges up to $72,190 for the ZL1 convertible.
Key competitors include the Ford Mustang, Chevrolet Corvette and Dodge Challenger.
Photos
Pictured: 2019 Camaro