Model Preview
After its complete redesign for 2017, the Chevrolet Cruze carried into the 2018 model year with no changes. With this new look still very new, we expect no big changes when the 2019 Cruze hits showrooms.
As a carryover, we expect the car's appearance to be virtually identical to the current model, which features slightly sharper styling compared to the somewhat bland previous generation. Though we expect no big style changes, there may be a few small updates to the available colors, which is common during model year changeovers.
The Cruze's interior also underwent a complete redo in 2017, bringing in a more upscale look and feel, more comfort, and additional technology. Like the exterior, we expect this all to carry over in 2019, but there could be some small tweaks to its colors and materials, and some shifting around of standard and optional features.
In the powertrain department, we expect nothing new. If this proves accurate, look for the 2019 Cruze to come with a standard turbocharged 1.4-liter engine that produces 153 horsepower and 177 pound-feet of torque.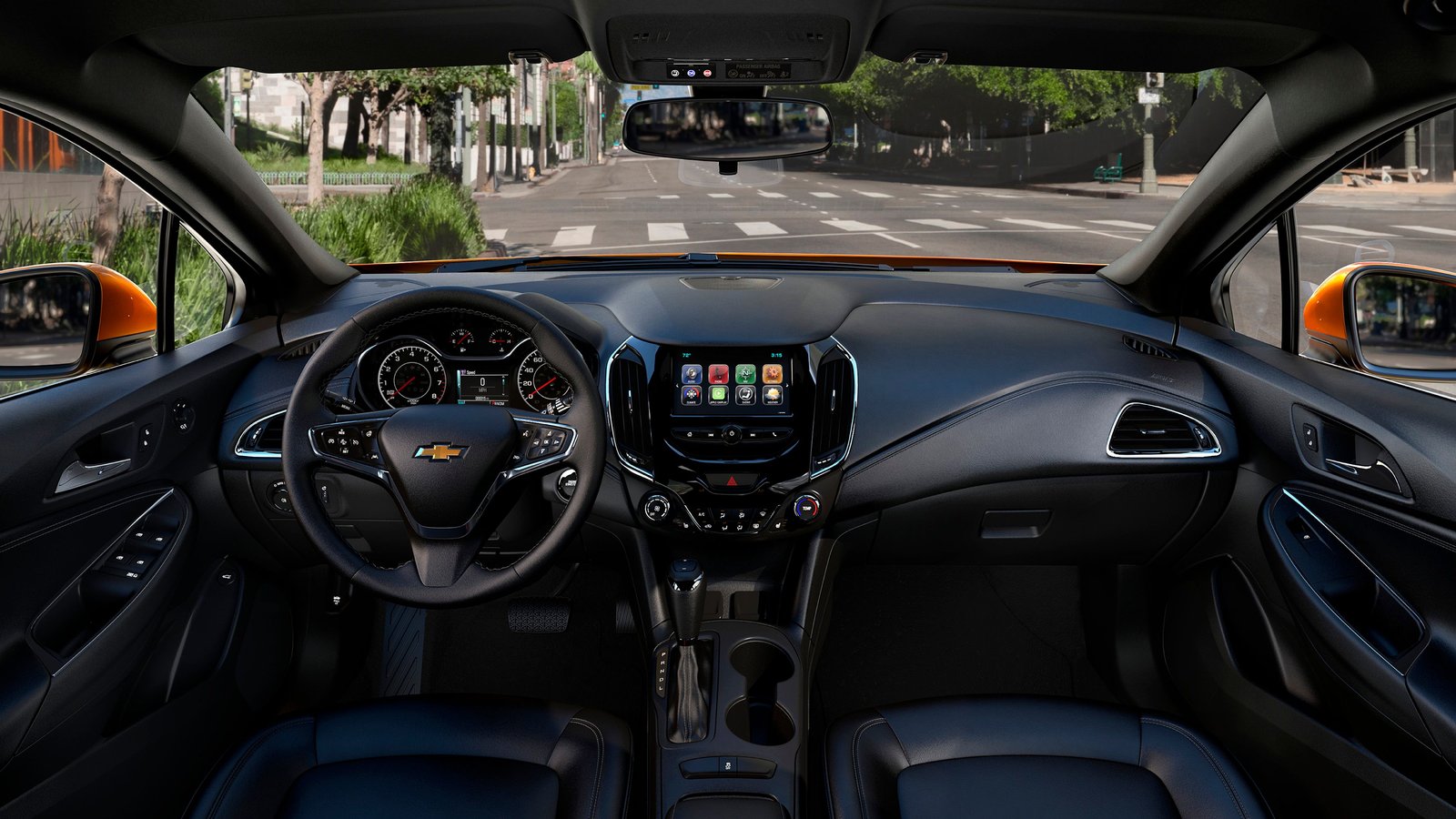 Buyers looking for enhanced fuel economy will still have the optional 1.6-liter diesel engine that produces 137 hp and 240 lb-ft of torque. Both engines come standard with a six-speed manual transmission. The optional automatic transmissions vary, as the gasoline model uses a six-speed auto, while the diesel has a nine-speed unit.
The new-generation Cruze has yet to go through complete IIHS safety testing, but it has completed two crash tests -- moderate overlap front and side -- and it received "Good" ratings in both. Unfortunately, because the Cruze lacks automatic emergency braking, it receives only a "Basic" rating in the front-crash avoidance test, which keeps it out of the discussion for Top Safety Pick designation. This should all remain the same in 2019.
Pricing & Release Date
Though there is no official release date for the 2019 Cruze, we expect to see it in showrooms in the summer of 2018.
Given there are no changes on the docket, we also expect pricing to remain similar to the 2018 Cruze's MSRP range of $19,400 to $26,795 (destination fees included).
Competition will include the Honda Civic, Mazda 3, and Toyota Corolla.
Learn about the current Cruze on sale now »
Pictured: 2018 Cruze