Model Preview
The current-generation Chevy Malibu debuted just a few years ago for 2016, but there are already reports that the 2019 Malibu could undergo a possible refresh.
Visually, the current-generation Malibu is still sharp, so any refresh would likely be relatively mild. We'd expect updated soft parts only, like the headlights and bumpers. There could also be some new wheels, style packages, and color options, but it's still too early to say.
Inside, the current Malibu is comfortable and well equipped. On top of that, it is quite roomy, even for taller occupants. In here, we would expect to see a few tech updates, a standard rearview camera would be one key update, and possibly some mild styling updates just to keep things fresh. Otherwise, we expect Chevy to leave what's not broken alone.
Despite the potential for a styling update, we expect the car's greasy bits to remain the same. The current base engine is a 1.5-liter turbocharged four-cylinder with 160 horsepower and 184 pound-feet of torque.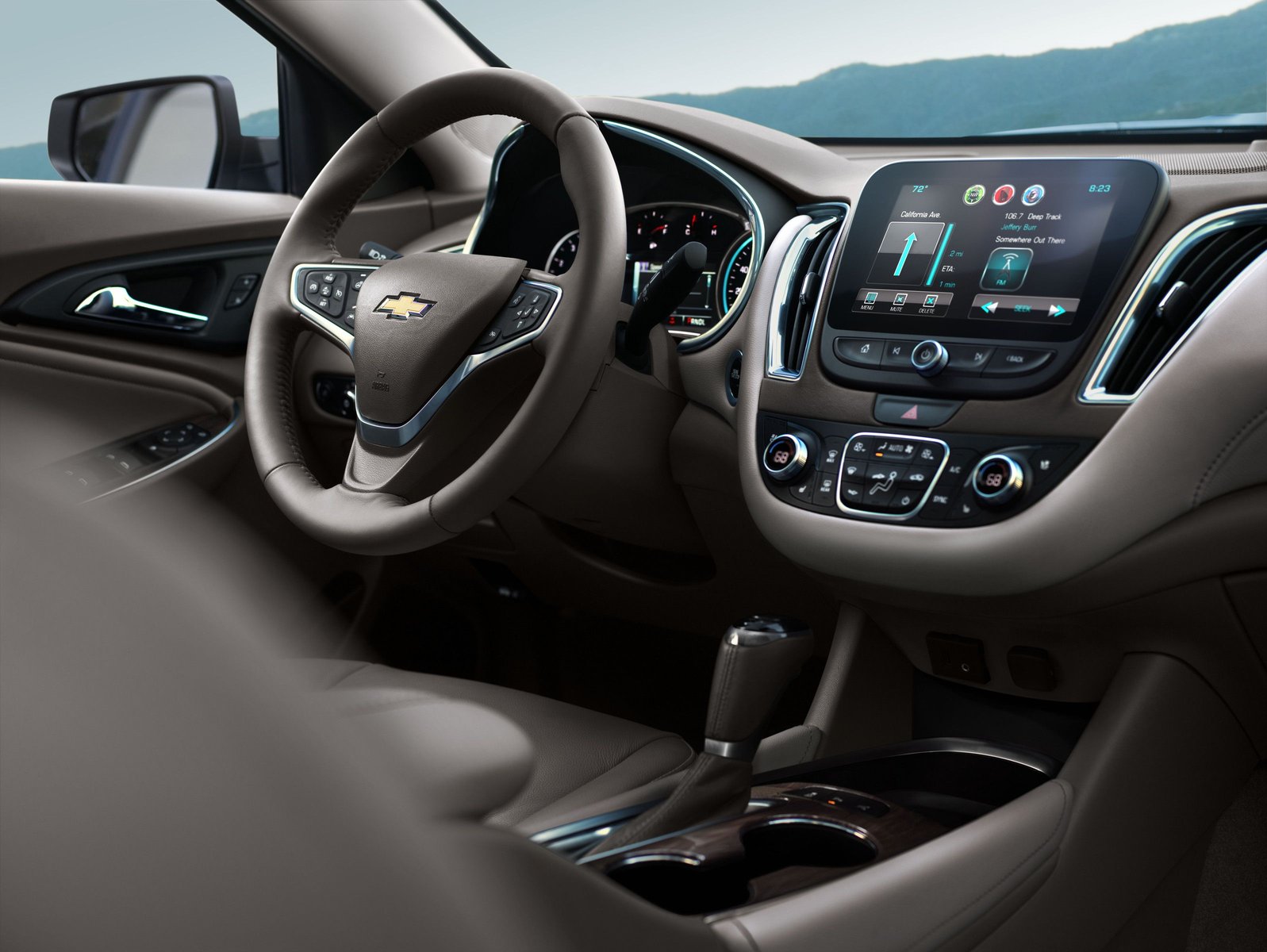 Optionally, buyers have a 2.0-liter turbocharged four-cylinder with 250 hp and 258 lb-ft of torque available as well. The transmission paired to the base engine is expected to remain a six-speed unit, while the 2.0-liter's nine-speed unit should remain as well.
For greener buyers, we expect the Malibu Hybrid to remain with its 1.8-liter engine and electric motor that pair up to produce 182 hp. This powertrain not only delivers an impressive 46 miles per gallon combined, but it can also run on electricity at speeds of up to 50 mph.
The 2018 Malibu ticks all the main boxes for the IIHS: "Good" ratings in all the key crash tests and a "Superior" rating of the optional high-speed automatic emergency braking system. That said, its "Poor" headlight test results push it down to just an IIHS Top Safety Pick. There is the possibility of a refresh improving the headlights enough to get the Top Safety Pick+ rating, but that remains to be seen.
Pricing & Release Date
There is no official release date for the 2019 Chevy Malibu, but we expect to see it in the summer of 2018.
Official pricing shouldn't stray too far from the 2018 model, which ranges from $24,195 to $31,895 (destination fees included).
The Malibu's key competitors include the Honda Accord, Ford Fusion, and the Toyota Camry.
Learn about the current Malibu on sale now »
Pictured: 2018 Malibu