Model Preview
The 2019 Dodge Charger receives modest updates. This year, the changes include a new SXT all-wheel-drive model, chassis upgrades to the GT and R/T lines and an after-run chiller with the SRT Hellcat.
Exterior changes involve both the R/T Scat Pack and Hellcat models. This duo will now share the same dual air inlets design. Further, the Scat Pack adds a bee badge on its decklid.
Inside, the updates include a new Caramel Nappa leather interior on the SXT and an Alcantara interior with SRT Hellcat. The Hellcat will also have new instrument panel badging, while the Scat Pack will feature a new Dark Dub Plate instrument panel. A new Cold Weather Package, which includes heated steering wheel, heated cloth driver and passenger seats is available with the R/T.
Most models come with a 3.6-liter V6. A pair of HEMI engines displacing 5.7- and 6.4 liters are exclusive to R/T and R/T Scat Pack models, respectively. The 2019 Charger gains a new SXT all-wheel-drive model and a new rear-wheel-drive GT. Both models are powered by the V6 engine.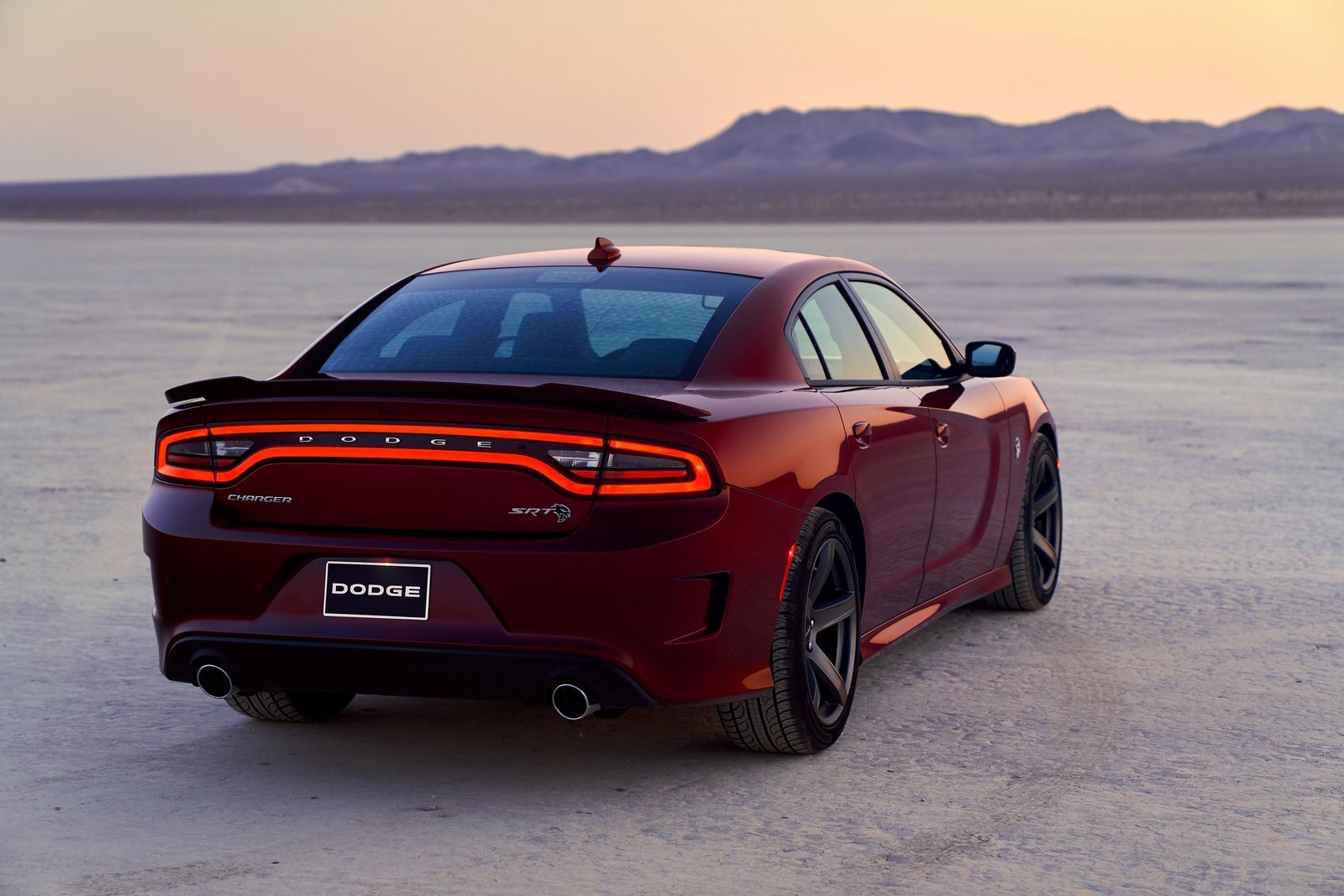 The range-topping SRT Hellcat comes with a supercharged 6.2-liter V8 engine delivering 707 horsepower and 650 pound-feet of torque, representing the best numbers for any production sedan. The Hellcat includes such race-inspired technologies as launch assist, line lock, an after-run chiller (for cooling the supercharger) and torque reserve.
Chassis changes include race-bred upgrades for the GT and R/T, including a standard sports suspension, enhanced steering with steering wheel-mounted paddle shifters, and modified rear axle ratios.
Expect a full review closer to launch.
Pricing & Release Date
Dealer orders for the 2019 Dodge Charger are now open. The first models will arrive this summer.
Prices for the 2019 Dodge Charger are still pending. For reference, the 2018 Charger ranges from $28,340 for the SXT model to $67,995 for the SRT Hellcat. The all-wheel-drive GT starts at $32,995.
We've seen robust offers on the Charger and expect that will continue for 2019. Discounts, low-rate financing and special lease offers typically accompany this sedan.
The Charger's main competition includes the Ford Taurus, Toyota Avalon and Chevrolet Impala. The new Kia Stinger might also be compared. If you prefer a two-door model, check out the Dodge Challenger.