Model Preview
Ford took its first stab at the subcompact crossover market with the release of the U.S.-spec 2018 EcoSport. Because it's still so new, we don't expect any significant updates when the 2019 EcoSport hits the market.
Design-wise, we expect nothing to change on the 2019 EcoSport. When it initially hit showrooms in 2018, the vehicle arrived with Ford's distinct design language, albeit scaled down to a tiny crossover. If there are any changes, they could include more subtle updates, like new color choices, additional rim options, and other light tweaks.
We expect the same to ring true in the cabin, as there's no reason for Ford to start changing things around on the inside just yet. Expect it to also continue with its up to 30 storage bins, movable panel on the cargo floor and useful options like its 10-speaker audio system and 110-volt power outlet.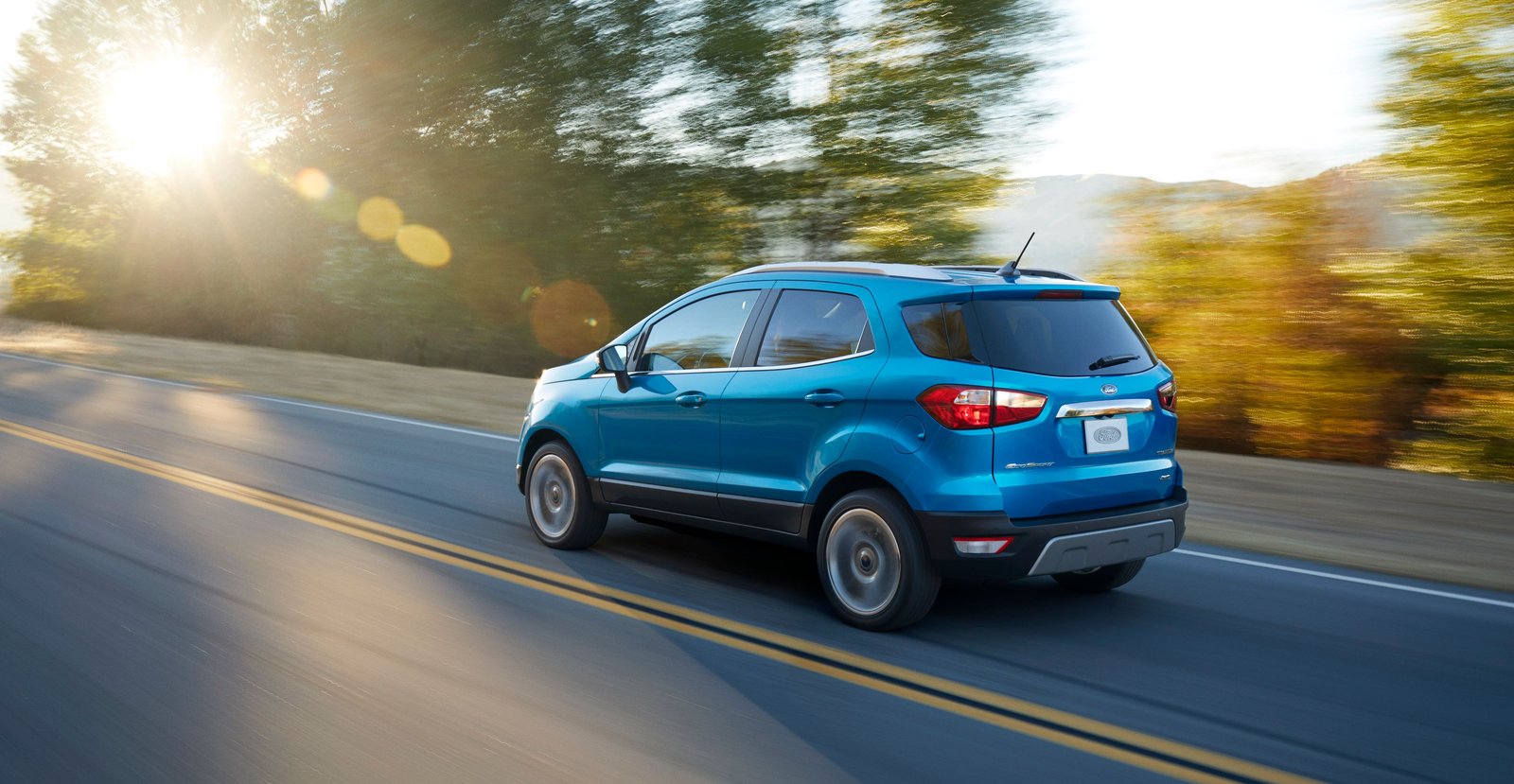 We also anticipate no changes to the EcoSport's powertrains, as we expect it to continue with the same 123-horsepower 1.0-liter three-cylinder and optional 166-hp 2.0-liter four-cylinder engines. In the current vehicle, both pair with a six-speed automatic transmission. We expect front-wheel drive to remain the only drive option for the three-cylinder 2019 EcoSport, though it would be nice to see all-wheel drive at least as an option. The 2.0-liter engine is available in either front-wheel or all-wheel drive.
The IIHS has not tested the EcoSport for safety just yet, but it's not uncommon for small crossovers to struggle in these tests, so time will tell on this. While it lacks available automatic emergency braking, the EcoSport does have available blind-spot monitoring.
Pricing & Release Date
Although there's no official release date yet, we expect an early-2019 release based on Ford's schedule this year.
Official pricing is still a ways out, but with no updates in store, we expect to see only mild price increases over the 2018 EcoSport's MSRP range of $20,990 to $28,235 (destination fees included).
Competitors include the Honda HR-V, Jeep Renegade, Subaru Crosstrek, and Toyota C-HR.
Learn about the current EcoSport on sale now »
Pictured: 2018 EcoSport