Model Preview
After many years of the same old Expedition, save for a few mild updates here and there, the largest of Ford's SUVs finally received a full redesign for 2018. This redo included a new look, a powerful new engine, roomier seating, and more. With this redesign still fresh, we expect no changes when the 2019 Ford Expedition debuts.
Looks-wise, the redesigned Expedition has a more Explorer-like front end and headlights, a flatter roofline, sharper body lines, and more. With the 2019 Expedition expected to be a carryover, don't look for any changes to its appearance. The same rings true for the interior, which also gained an all-new look to go along with its class-leading second- and third-row leg room, wireless charging, USB ports in each row, and more.
Those who need even more room can also opt for the long-wheelbase Expedition Max. This adds up to 16.9 cubic feet of cargo room to this already cargo-friendly SUV. The Max is available in all three Expedition trims: XLT, Limited, and the very well-equipped Platinum.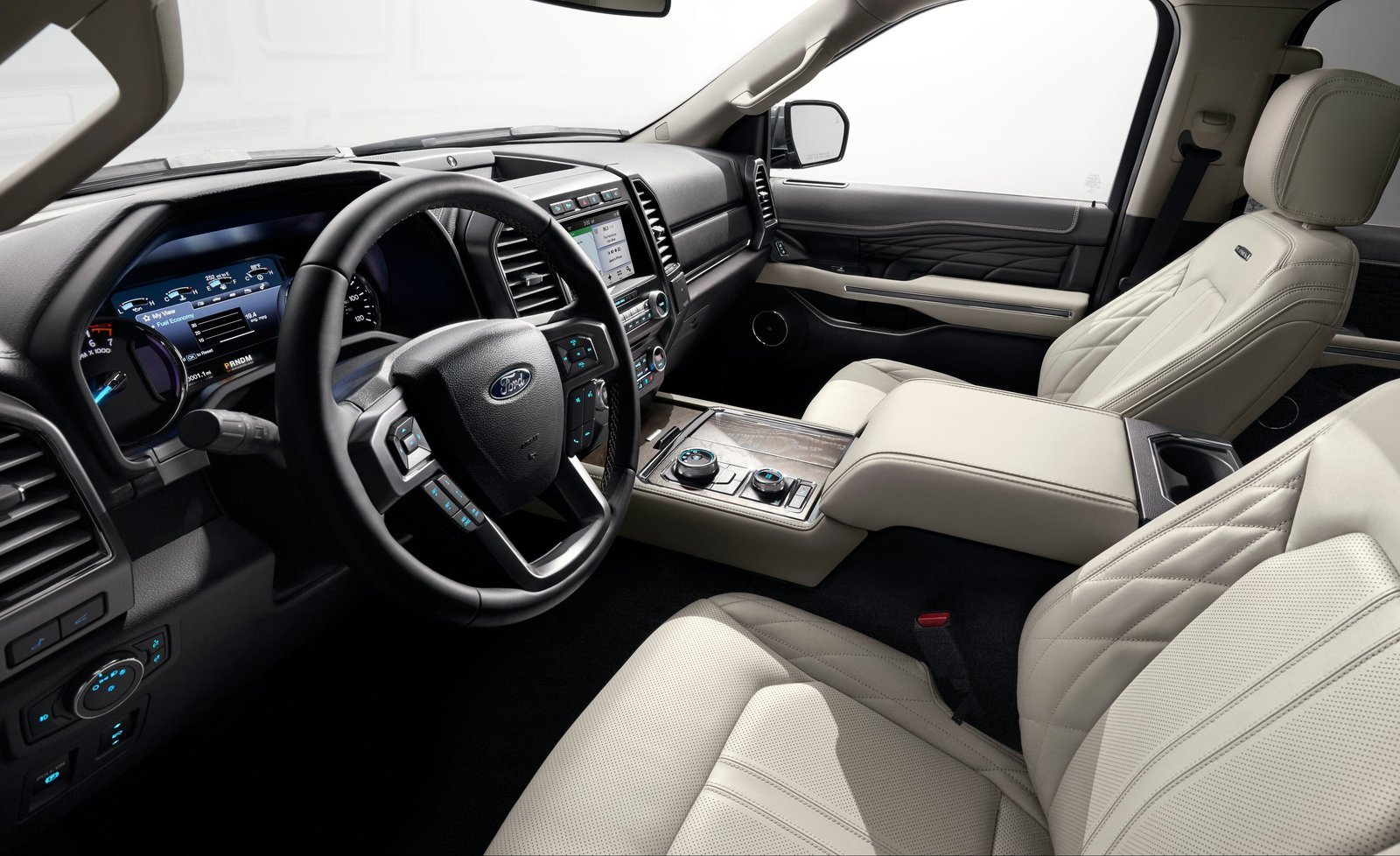 The 2019 Expedition's powertrain should also remain the same when it hits showrooms. If this proves true, look for it to come with a 3.5-liter V6 with 400 horsepower and 480 pound-feet of torque. Rear-wheel drive is the standard setup, while all-wheel drive is an option. This all adds up to a mighty 9,300-pound towing capacity, which should also remain the same in 2019.
There are no IIHS safety ratings on the new Expedition just yet, but we imagine Ford put a lot of work into making it as structurally sound as possible. Its available automatic emergency braking also makes it eligible for the coveted Top Safety Pick+ rating.
Competitors include the Toyota Sequoia, Chevy Suburban, and GMC Yukon.
Pricing & Release Date
While there is no official release date yet for the 2019 Expedition, we expect to see is late in 2018.
With no changes in the works, we expect the 2019 Expedition's pricing to remain similar to the current model, which ranges from $52,890 to $76,5959 (destination fees included).
Learn about the current Expedition on sale now »
Pictured: 2018 Expedition