Model Preview
Since switching from its body-on-frame platform to a unibody setup back in 2011, the Explorer hasn't seen many huge changes. Last year, the vehicle received mild tweaks to its front and rear ends but otherwise remained mostly the same. This will likely remain the case for the 2019 Explorer, as we expect no notable changes to this big crossover.
As a carryover, we expect no big changes to the Explorer's looks for 2019. But given it was already stylish and got mild tweaks for 2018, buyers shouldn't mind its appearance remaining the same. We could see some minor changes to its options to keep things fresh, like new colors, wheels, and packages, but there is nothing official on this yet.
We expect the same to prove true inside the cabin, as the 2019 Explorer should be virtually indistinguishable from the 2018 model. Like the exterior, we could see a few small updates to its features, like new infotainment options, updated colors, and different materials, but none of this will probably be noticeable to the typical car shopper.
We also expect the 2019 Explorer's powertrain options to remain the same. This means the base engine should continue to be a 3.5-liter V6 with 290 horsepower and 255 pound-feet of torque, while the optional powerplant is a 2.0-liter turbocharged four-cylinder with 280 hp and 310 lb-ft of torque.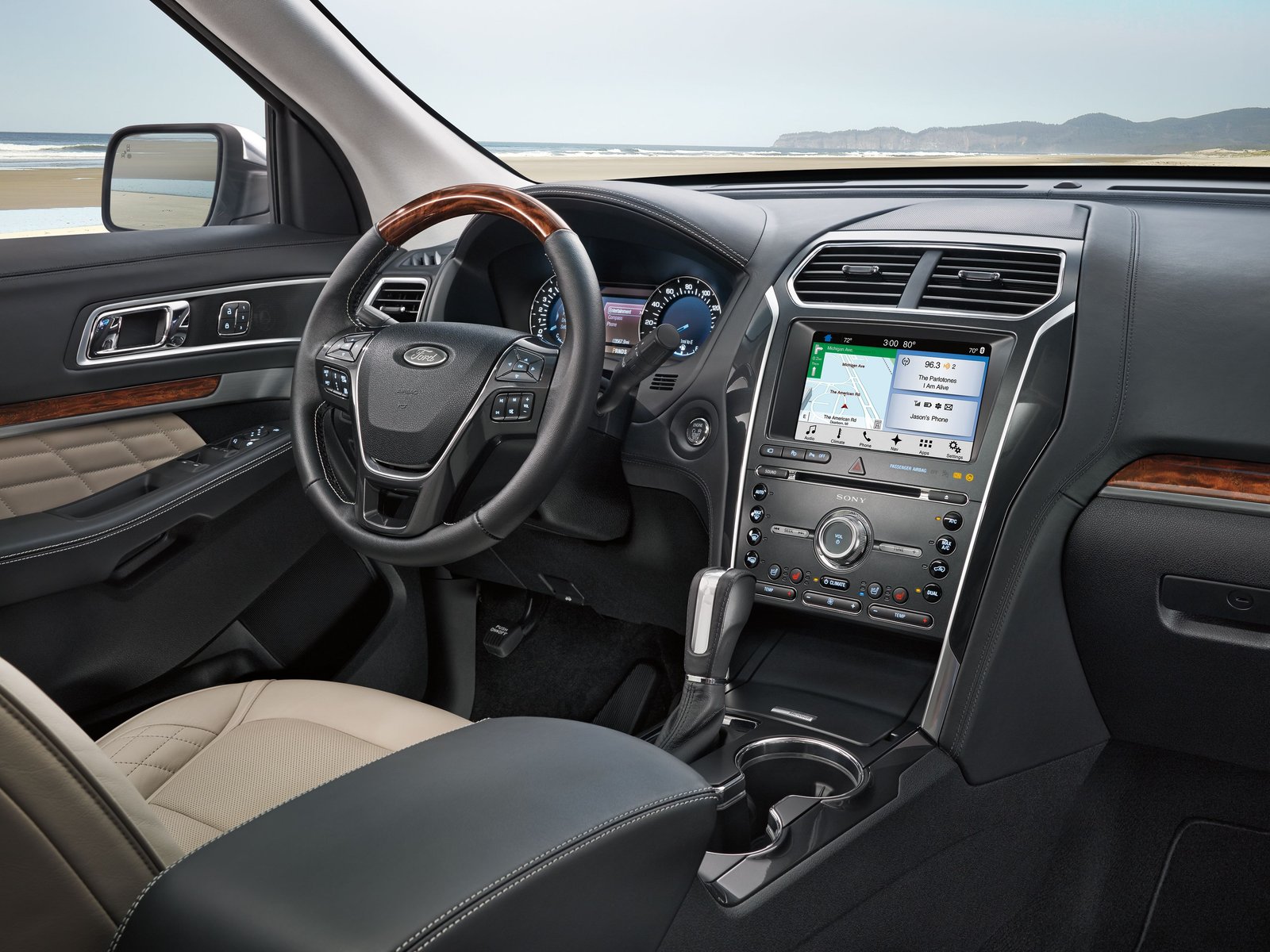 For a little more pep, Ford offers the Explorer Sport and Platinum with a twin-turbo 3.5-liter V6 that cranks out 365 hp and 350 lb-ft of torque. We expect all versions of the Explorer to continue to come with a six-speed automatic transmission.
While the Explorer ticks many boxes for buyers, safety is one area where is struggles. IIHS safety testing puts this on display with its "Marginal" safety in the small-overlap test. Every version of the Explorer does, however, have available forward collision warning with automatic emergency braking, but the IIHS didn't test this system. With no changes to its structure, though, we expect all the ratings to remain the same.
Pricing & Release Date
Although there's no official release date yet, previous years lead us to believe the 2019 Explorer will arrive in the fall of 2018. Check back for updates as new info becomes available.
The 2020 Explorer is currently expected to be a full redesign.
Because there are no changes in store, we expect official pricing to see only a modest increase over the current MSRP range of $32.985 to $54,935 (destination fees included).
Notable competitors include the Chevrolet Traverse, Toyota Highlander, and Honda Pilot.