Model Preview
After a complete redesign for 2018 that dropped its weight but also resulted in additional interior room, we expect the Accord to remain virtually identical when the 2019 model rolls out.
The 2018 redesign of the Accord led to a wider vehicle and longer wheelbase, plus it took on a whole new look that slightly resembles the 10th-generation Honda Civic. Because this new design is still very fresh, we see no reason for Honda to make any significant changes to the Accord's looks for 2019.
Inside, the Accord not only took on a new look, but its dimensions also grew pretty significantly. Its rear leg room grew by a surprising 1.9 inches, putting it at 40.4 inches and its trunk room grew by 1.9 cubic feet to 16.7 cubes, making it the largest trunk in the segment. What's more, the shift of the hybrid model's batteries now allows it to haul the same amount of groceries as the gasoline-only model. This should all remain the same for 2019.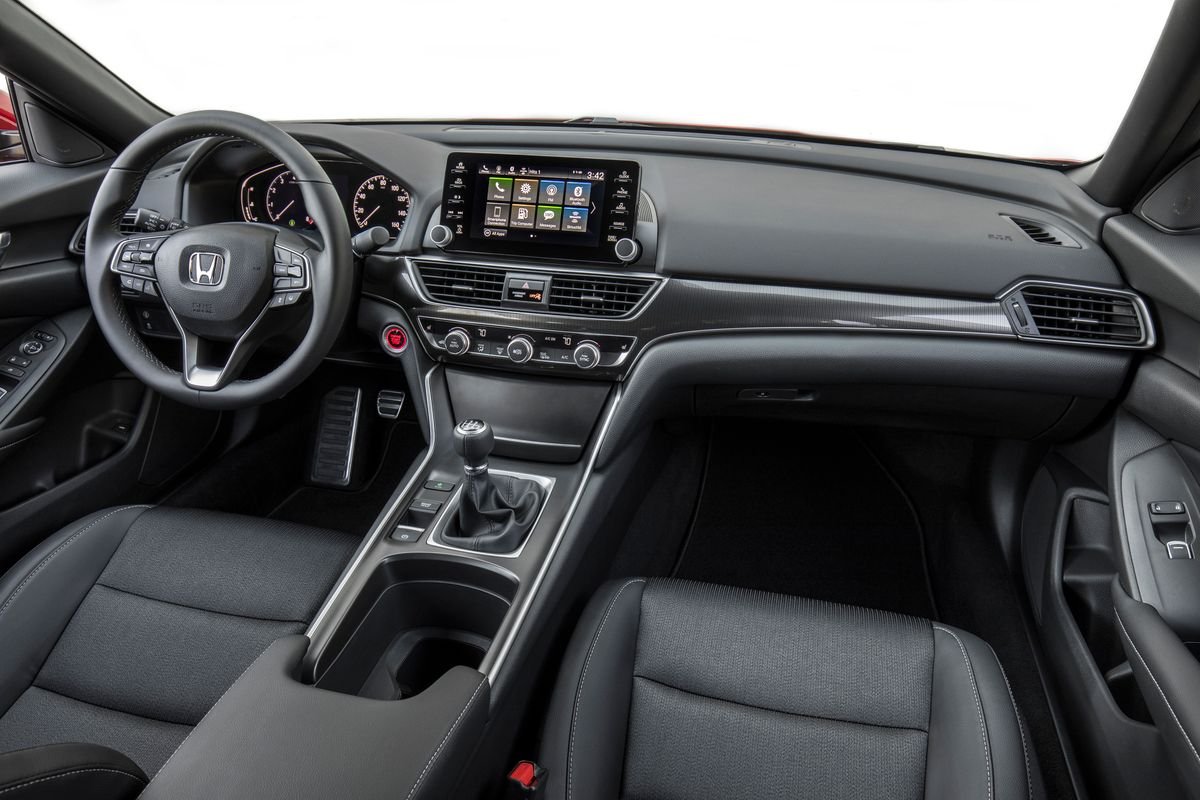 Under its hood, the redesign brought about the elimination of the available V6. The new optional engine is a 250-horsepower turbocharged four-cylinder. As for the base engine, it's now a turbocharged 1.5-liter four-cylinder with 192 hp.
The optional engine pairs with a new 10-speed transmission, while the standard engine mates with a continuously variable transmission. The hybrid model pairs a 2.0-liter engine to an electric motor for a combined 212 hp, which travels through a CVT on its way to the pavement.
The 2017 Accord is an IIHS Top Safety Pick+ -- the institute's highest rating -- and we expect the redesigned model to get the same rating once it undergoes testing. Unlike other years, you don't have to choose any options to get this rating, as the 2018 model gets Honda Sensing as a standard feature, which includes automatic emergency braking. This should all remain unchanged when the 2019 Accord arrives.
Pricing & Release Date
There is no official release date for the 2019 Accord, but we expect to see it in the fall of 2018.
Since there will be no notable changes, we also expect the 2019 Accord's pricing to remain similar to the current model's MSRP range: $24,460 to $36,690 (destination fee included).
The main competitors for the 2019 Accord will include the Toyota Camry, Hyundai Sonata, and Nissan Altima.