Model Preview
After a full redesign for 2016 and limited styling updates since its debut, we suspect a potential refresh when the 2019 Civic hits showrooms. While the changes most likely won't be anything over the top, this could mark the return of one electrifying version of the Civic.
Visually, the current Civic still looks good and is one of the most mature-looking vehicles in its class. But we could see a little tweaking here and there for 2019. We're likely looking at updates to the headlights, grille, hood, fenders, and possibly the front and rear bumpers.
Inside, there arguably isn't much that needs to be changed, as the Civic's cabin is stylish, roomy, and intuitively set up overall. Any big changes could be counterproductive. One area we could see some changes, though, is to its touchscreen infotainment system, which is extremely frustrating to use due to its slow inputs, annoying menu, and lack of a physical volume knob.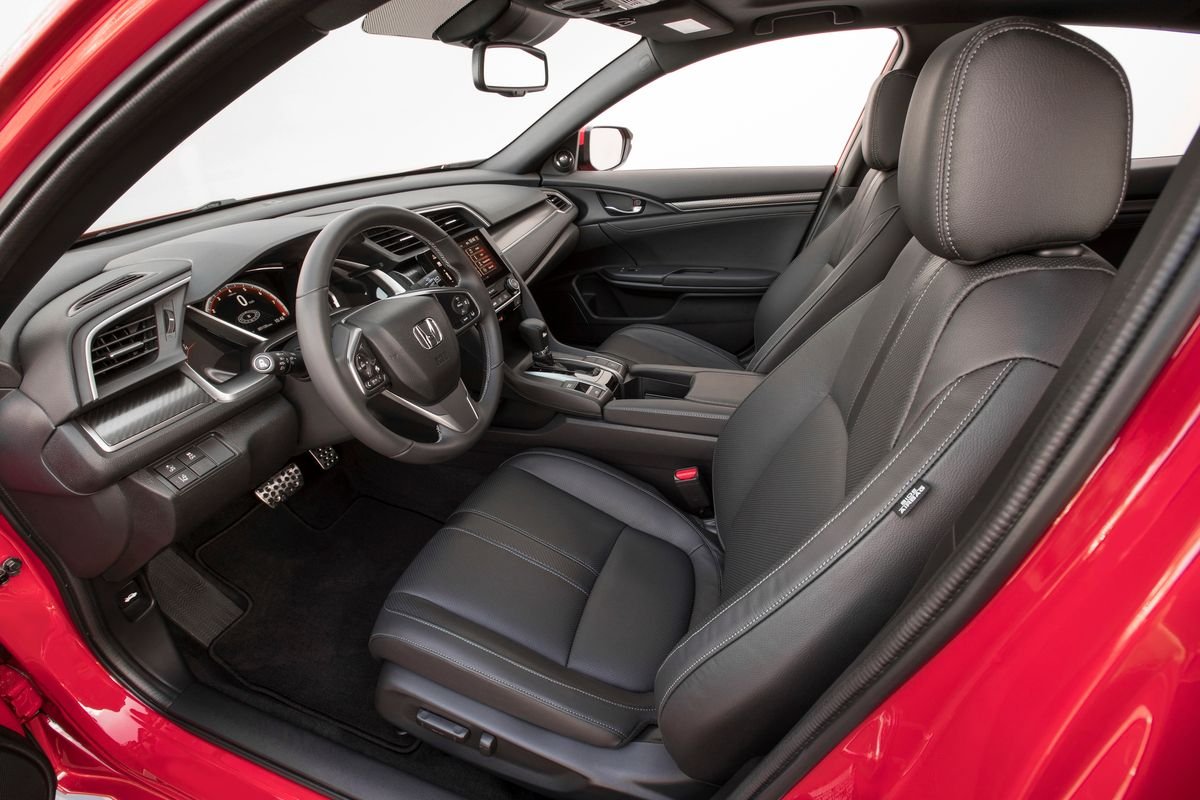 Under its hood, we expect the Civic's gas powertrains to remain the same. The base engine will likely remain a 2.0-liter with 158 horsepower, while the optional 1.5-liter turbo engine produces 174 to 180 hp, depending on the trim. Moving into the Si, the 1.5-liter makes 205 hp, while the stallion of the group, the Type R, features a 306-hp 2.0-liter engine.
The potential big powertrain change in 2019 is the return of the Civic Hybrid. This is still in a rumor and speculation phase, but it would likely arrive with a 2.0-liter engine paired with an electric motor that team up to produce around 170 hp. To remain competitive, the Civic Hybrid would have to get close to the 50 mpg range.
The current Honda Civic is a Top Safety Pick, thanks to its "Good" ratings in all the major crash tests and "Superior" front-crash-prevention system. The only failure it has is its "Poor" headlight test, which could be addressed in the refresh and potentially push it to Top Safety Pick+ status.
Pricing & Release Date
Of course, there is no official release date for the 2019 Civic, but we expect to see it in late-2018.
Though it will likely be refreshed, chances are that any changes to the pricing will likely be due to inflation, so look for it to remain close to the current Civic's price range of $20,530 to $34,990 (including $890 destination fee).
Key competitors for the 2019 Civic will include the Nissan Sentra, Mazda Mazda3, and Toyota Corolla.