Model Preview
For 2017, the Honda CR-V underwent a complete redesign that included a new, albeit recognizable, appearance and a new turbocharged engine. Now, with the new year approaching, we look forward to the 2019 CR-V, which we expect to be a carryover, save for one possible powertrain update.
During its last redesign, the CR-V got an all-new look that was striking, but still familiar to fans. It retained the basic shapes and proportions of the previous model, but its details were enhanced. With this look still pretty fresh, we expect it to remain the same for 2019.
The CR-V's interior also gained a brand-new look that gave it a 10th-gen-Civic-inspired appearance. Its most notable changes included a new touchscreen audio system, additional rear leg room, updated seats, and an impressive 75.8 cubic feet of cargo-hauling ability.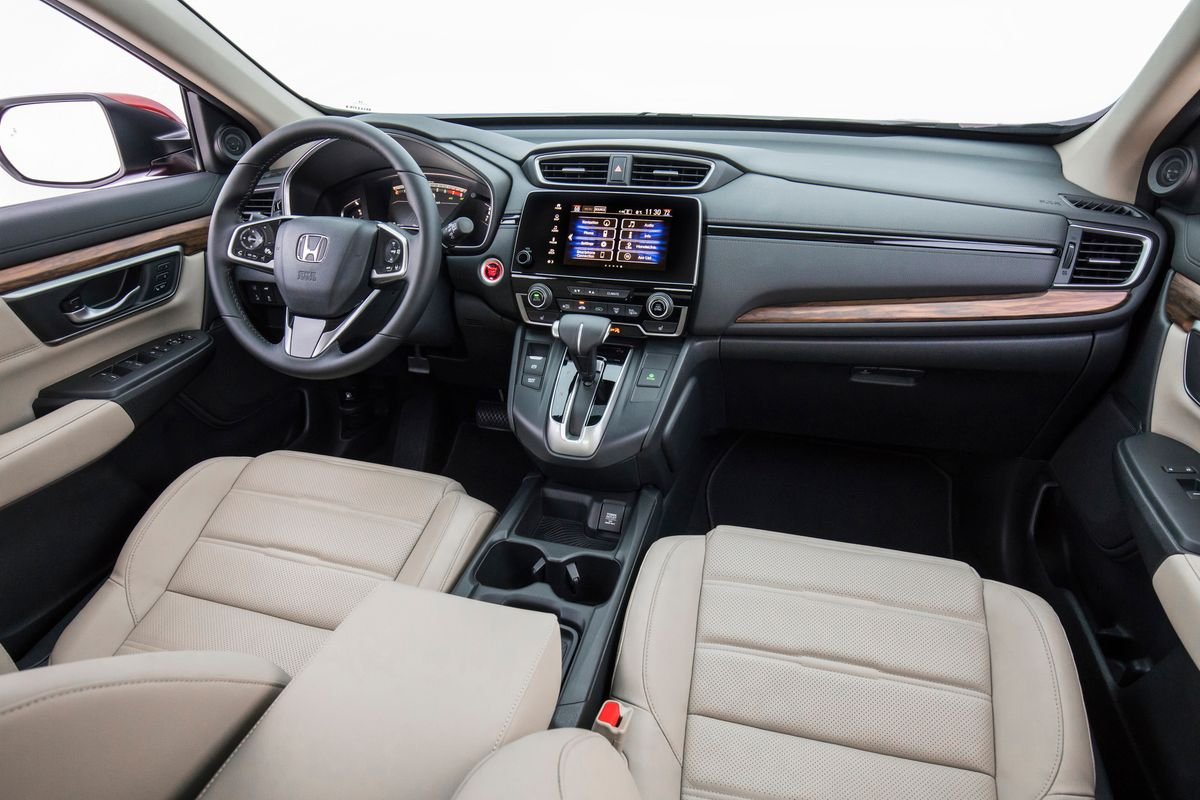 Under its hood, we expect the CR-V's gasoline engines to remain the same. The base engine, a 2.4-liter four-cylinder, makes 184 horsepower and 180 pound-feet of torque. Optionally, buyers are able to get a 1.5-liter turbocharged four-cylinder with 190 hp and 179 lb-ft of torque. Both come with a continuously variable transmission and front-wheel drive standard. Optionally, buyers can add all-wheel drive.
There is, however, the potential for one big change, and that is the addition of a hybrid powertrain. For now, its arrival in the U.S. remains purely speculative, but at the 2017 Frankfurt Auto Show, Honda showed off the CR-V Hybrid and its 2.0-liter electrified powertrain. We could see its arrival here in the U.S. for 2019, but there has been no official confirmation yet.
The current CR-V is an IIHS Top Safety Pick+, and with the 2019 model essentially being a carryover, we see no reason for this to change. That is, so long as the IIHS doesn't change its requirements again, which it's been known to do regularly.
Pricing & Release Date
Of course, there is no official release date just yet, but we expect to see it in late 2018.
Since it will likely be a carryover, we expect the gasoline model's prices remain nearly identical to the current model's price range of $25,125 to $35,025 (destination fees included).
The main competition for the 2019 CR-V will include the Mazda CX-5, Toyota RAV4, and Ford Escape.