Model Preview
The Odyssey was well overdue for a complete redesign, and Honda finally gave in to the cries for a new minivan with the redesigned 2018 Odyssey. With this new look still fresh, we expect virtually no changes in the 2019 Odyssey.
The new Odyssey is a refreshing venture away from the aging previous-generation minivan, but it isn't a shocking rework. It retains the basic proportions of the previous model, but gains some extra styling touches that punch it up, like its more stylish front end, scalloped doors, and swooping rear glass. All these design cues should remain the same in the 2019 Odyssey.
Inside, Honda focused mostly on functionality rather than style in the 2018 redesign, as the most important changes included the innovative sliding second-row seat, enhanced legroom, and a new push-button transmission. We expect the look and feel of the Odyssey's cabin to remain the same in 2019.
We also expect the 2019 Odyssey's powertrain to remain the same. The current vehicle comes with a 3.5-liter V6 engine with 280 horsepower and 262 pound-feet of torque. Shifting duties are handled by a 10-speed automatic transmission. Front-wheel drive will, once again, likely remain the only available drive format, though there has been some clamoring for all-wheel drive.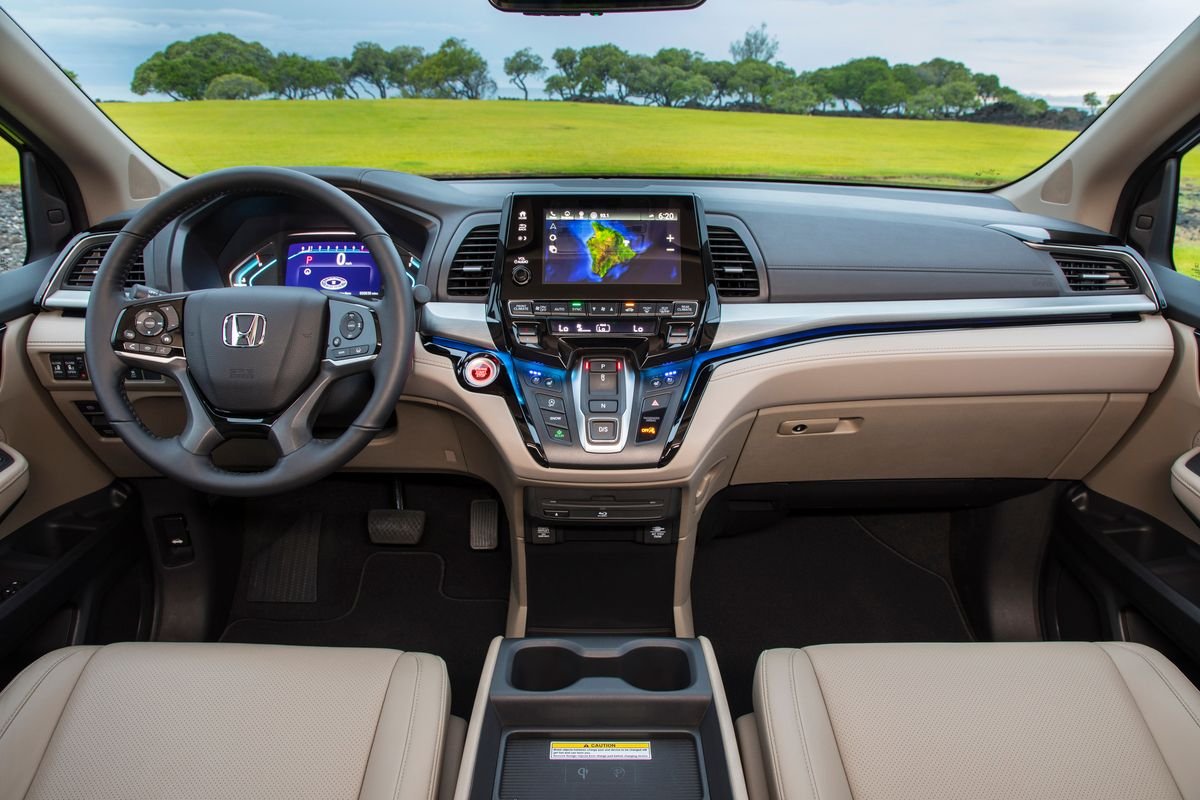 Safety is no issue for the redesigned Odyssey, as the 2018 model received the IIHS' Top Safety Pick Plus rating. This is thanks to its "Good" ratings in all five crash tests, "Superior" rating in front-crash prevention and "Acceptable" rating in the headlight test.
One thing to keep in mind, though, is that the automatic emergency braking system required to get this rating is part of the Honda Sensing Package, so you'll need to spend a little extra money to get it. These ratings and features are expected to carry into the 2019 Odyssey unchanged.
Pricing & Release Date
While there is no official release date yet for the 2019 Honda Odyssey, based on the model's typical schedule, we expect to see it sometime in late-spring of 2018.
With no changes in store, we see no reason for any surprising price hikes for the 2019 Odyssey. Look for it to stay near the 2018 model's $30,930 to $47,610 (destination fees included) price range.
The key competition for the 2019 Odyssey will include the Toyota Sienna and Chrysler Pacifica.
Learn about the current Odyssey on sale now »
Pictured: 2018 Odyssey