Model Preview
Hyundai continues to show that it's one of the more progressive automakers and has no fear of attacking new markets. This time it's entering the unoccupied all-electric subcompact crossover segment. It's blazing this trail with an electrified version of the existing Hyundai Kona.
With the Kona's wild looks, there have been rumors that something else was coming. For the most part, Hyundai has remained fairly loyal to its corporate design language, but the Kona's thin headlights, short overhangs, and two-tone paint are a big departure. The Kona Electric takes this a step further with a closed-off grille for enhanced aerodynamics.
Inside the cabin, the center console will lack a traditional gear shifter and instead boast a new electronic range selector. Buyers will also notice the larger touchscreen and the updated gauges. The available features inside the cabin will include support for Android Auto, Apple CarPlay, and wireless charging.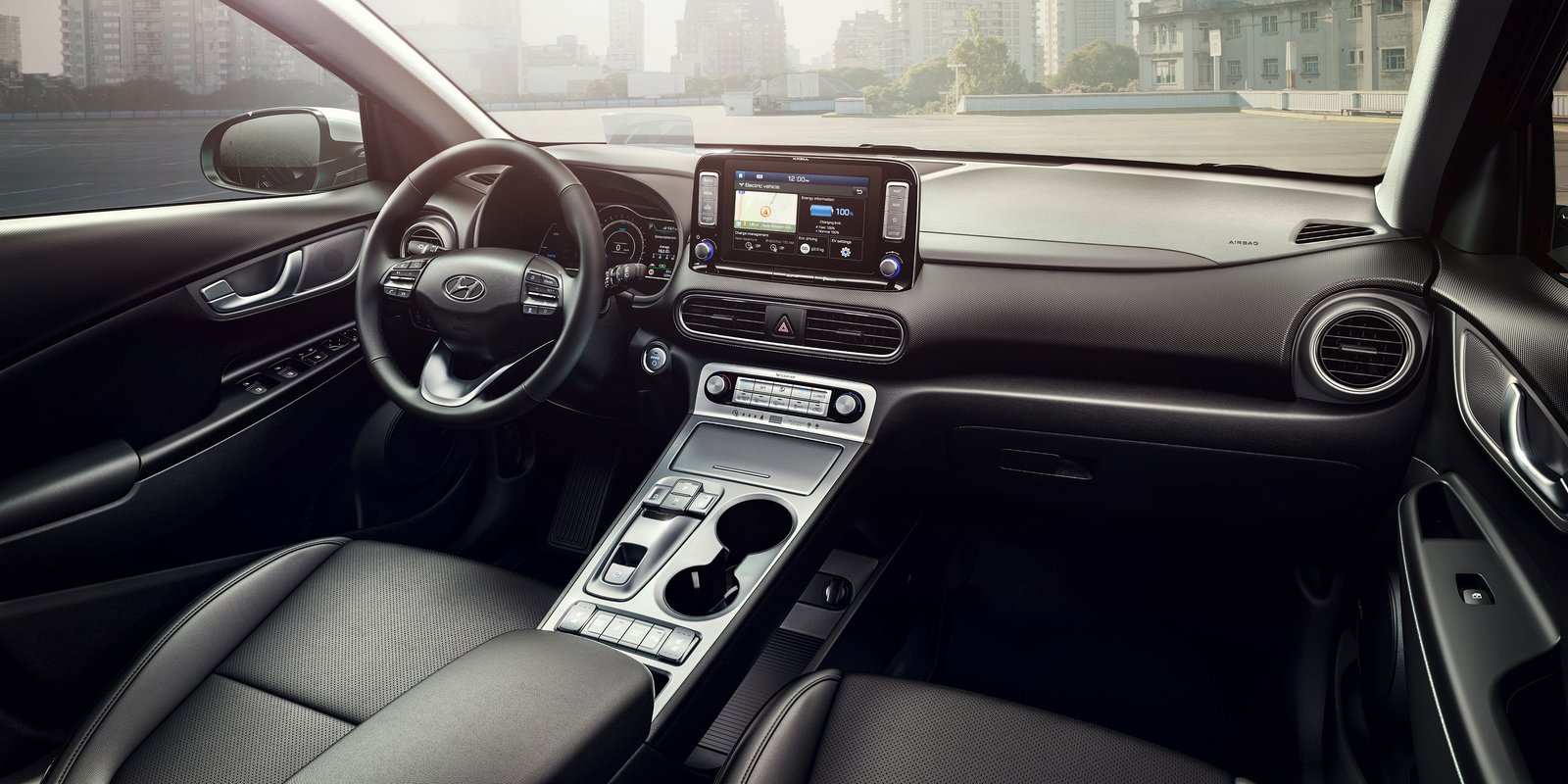 Under the hood, the Kona Electric will feature a 150 kW electric motor producing 201 hp and 291 lb-ft of torque. More importantly, a 64 kWh lithium-ion battery will enable the vehicle to travel up to 250 miles on a single charge.
Safety features will center on Hyundai Smart Sense (HSS), a suite of optional technology that includes auto emergency braking, lane-keeping assist, blind spot warning, auto high beams and attention assist.
Stay tuned for a full review closer to launch.
Pricing & Release Date
The Kona Electric will arrive in the 4th quarter of 2018.
Pricing is still a long ways off, but we expect its base price to check in around the top of the gasoline-fueled Kona's range, which starts from $20,450 and tops out at $29,650 (destination fees included).
The Kona Electric won't have any direct competitors, but buyers may also consider the Chevy Bolt EV, the Ford Focus Electric, and the Tesla Model 3.
Photos
Pictured: All-New Kona Electric