Model Preview
Given that its last redesign was back in 2016, the Hyundai Tucson was about due for a refresh. Like clockwork, Hyundai has revealed a restyled 2019 Tucson to help keep it fresh in this super-competitive segment.
Just a quick glance at the 2019 Hyundai Tucson, and buyers will notice a familiar face but with a few new twists. The 2019 Tucson's updates will include a revised cascading grille, a new headlight design, updated front and rear fascias, new taillights, new 18-inch wheels, refreshed 17- and 19-inch wheels, and new exhaust exits on SEL and higher trims.
Inside, the general look and feel will remain the same on the 2019 Tucson, but it will get a few updates. The new bits will include a revised center stack, new air vent, updated leather seats, a revised rearview mirror, and a new instrument cluster.
Shoppers will also notice a new standard electric parking brake and 7-inch Display Audio with Apple CarPlay and Android Auto. New available features include a USB charger in the second row and wireless cellphone charging.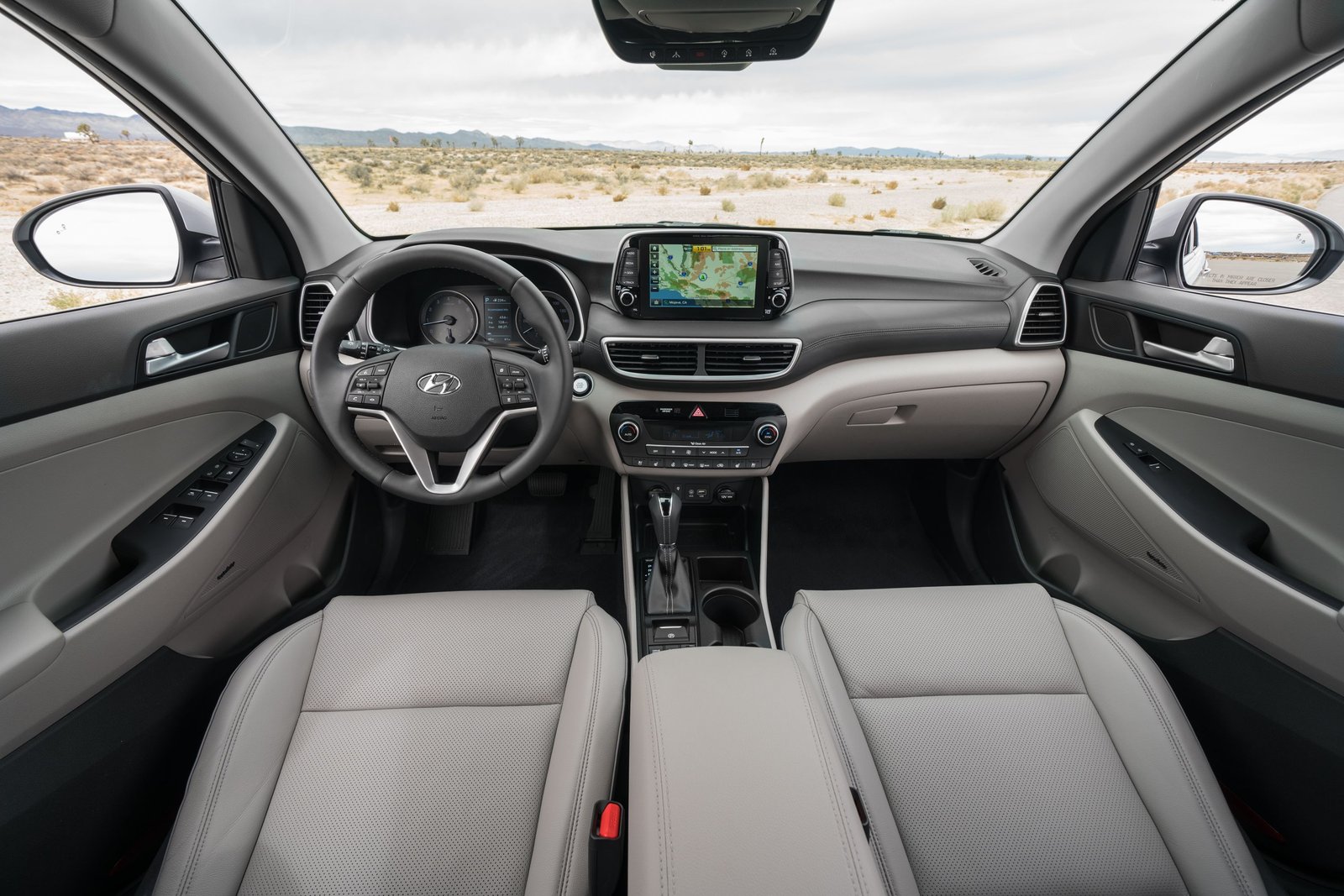 The revised Tucson will also get an updated powertrain option. The base engine will remain a 2.0-liter four-cylinder with 164 horsepower and 151 pound-feet of torque, but a 2.4-liter four-cylinder with 181 hp and 175 lb.-ft. of torque will replace the 1.6-liter turbocharged option.
In this new configuration, the output will increase by 5 hp, but torque will fall by 20 lb.-ft. Both engines will pair with a six-speed automatic transmission. Front-wheel drive will be standard, but buyers will be able to opt for all-wheel drive.
The 2018 Hyundai Tucson is an IIHS Top Safety Pick, and we see no reason for this to change in 2019. The 2019 Tucson will include standard automatic emergency braking and lane-keep assist, while advanced automatic emergency braking with pedestrian detection, automatic high beams, rain sensing wipers, adaptive cruise control, and more will be optional.
Pricing & Release Date
Hyundai expects to have the 2019 Tucson in showrooms by the fall of 2018.
Because this is just a refresh, we don't expect a huge change in pricing relative to the 2018 Tucson, which ranges from $23,530 to $31,805.
The 2019 Hyundai Tucson's competition will include the Toyota RAV4, Honda CR-V, and Ford Escape.
Photos
Pictured: 2019 Tucson