Model Preview
Though it was a carryover model as a whole, the 2018 Grand Cherokee did receive the brain-melting Trackhawk model, which included a 707-horsepower supercharged V8 engine. The only other change of note for 2018 was the 7-inch touchscreen becoming a standard feature. With a rumored redesign just around the corner for the 2020 model year, we expect the 2019 Grand Cherokee to be a carryover.
Being a carryover, we anticipate no noticeable changes to the 2019 Grand Cherokee's looks. With rabid fans who aren't too fond of change, the Grand Cherokee remaining the same for yet another year shouldn't be a problem at all. And despite its age, it remains one of the more attractive options in its class.
Inside, the Grand Cherokee's roomy interior will remain the same, as will its respectable 36.3 cubic feet of cargo room behind the rear seats. On the downside, we expect it to carry on with its limited storage in the center console, but this is a minor complaint in an otherwise solid cabin.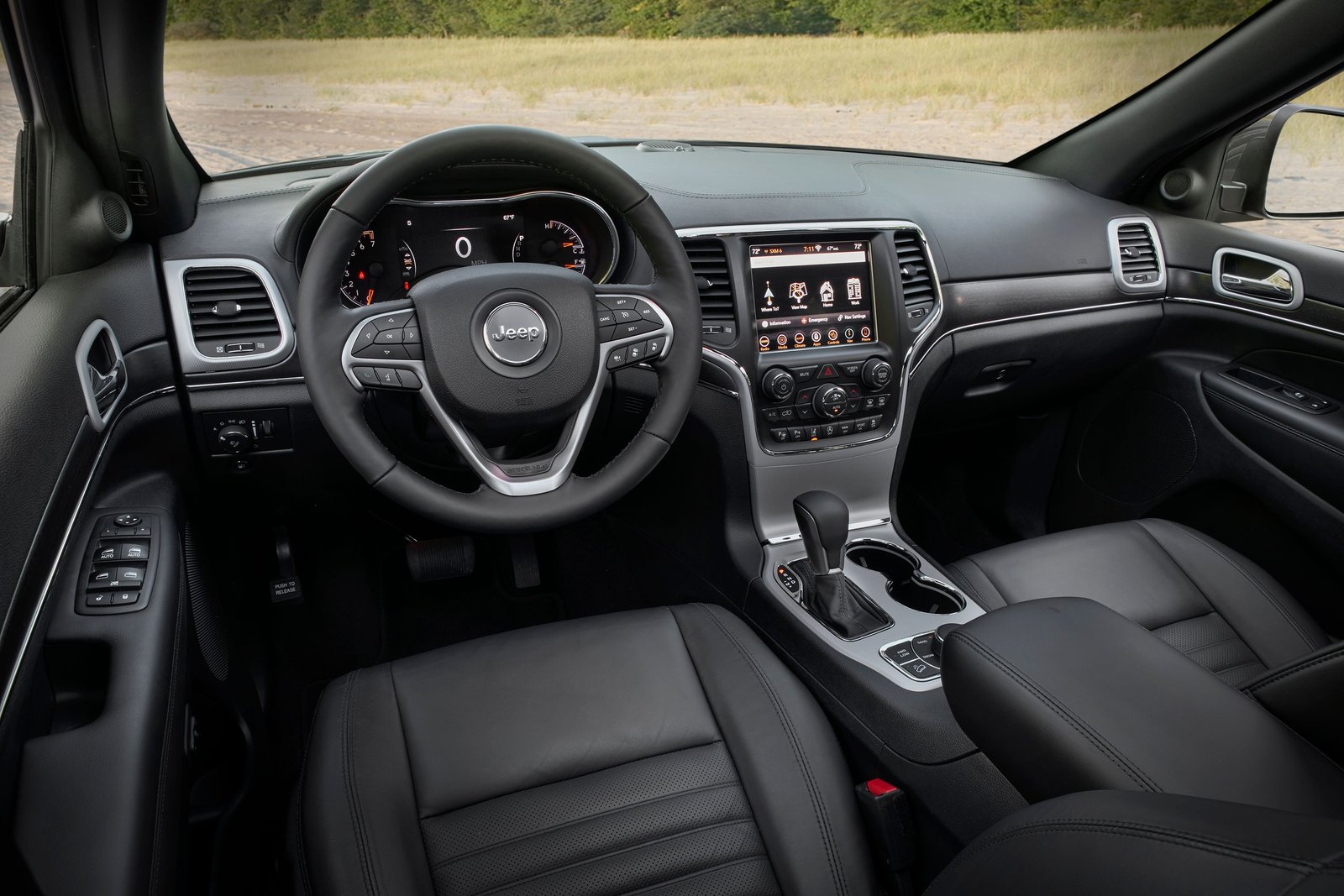 Under its hood, the current Grand Cherokee has a wide range of engine options to choose from, and we expect this to remain the same in 2019. We expect the base engine to remain FCA's ubiquitous 3.6-liter V6 with 295 horsepower and 260 pound-feet of torque.
Optionally, buyers can switch to the fuel-hungry 5.7-liter V8 with 360 hp and 390 lb-ft of torque. For those looking for real excitement, we expect the Trackhawk model's 6.2-liter supercharged V8 to remain at 707 hp and 645 lb-ft of torque.
If there's a place the Grand Cherokee really struggles relative to some of its competitors, it's safety. Its "Marginal" small-overlap results in IIHS testing eliminated it from Top Safety Pick consideration. With no changes in the works, we expect this rating to remain in place for another year.
Pricing & Release Date
The 2019 Grand Cherokee is expected to begin production in August 2018.
Official pricing will start at $32,890, $500 more than the previous year. At the top of the range, the Grand Cherokee Trackhawk will reach $87,845 before any optional equipment.
Competitors include the Dodge Durango, Toyota Sequoia, and the Nissan Pathfinder.
Photos
Pictured: 2018 Grand Cherokee