Model Preview
When Kia unveiled the Niro EV Concept, this crossover showed off styling that was far sharper and more modern than the existing Niro lineup. But when the production 2019 Kia Niro EV made its official debut at the 2018 Busan Auto Show in South Korea, it wore a far more toned-down suit.
The vehicle's body will differ little from the current hybrid lineup as it will boast the same silhouette, body lines, and lighting as the hybrids. What will differ, though, are the arrow-style LED daytime running lights, LED taillights, a closed-off grille, and aerodynamic wheel options.
Inside, the Niro EV will boast the same basic setup as other Niro models, but like the exterior, there are minor updates. The most noteworthy will include light-blue dashboard accents and redesigned center console to make way for the shift-by-wire system and rotary control. Also new will be the 7-inch instrument-panel screen that displays the EV-specific information.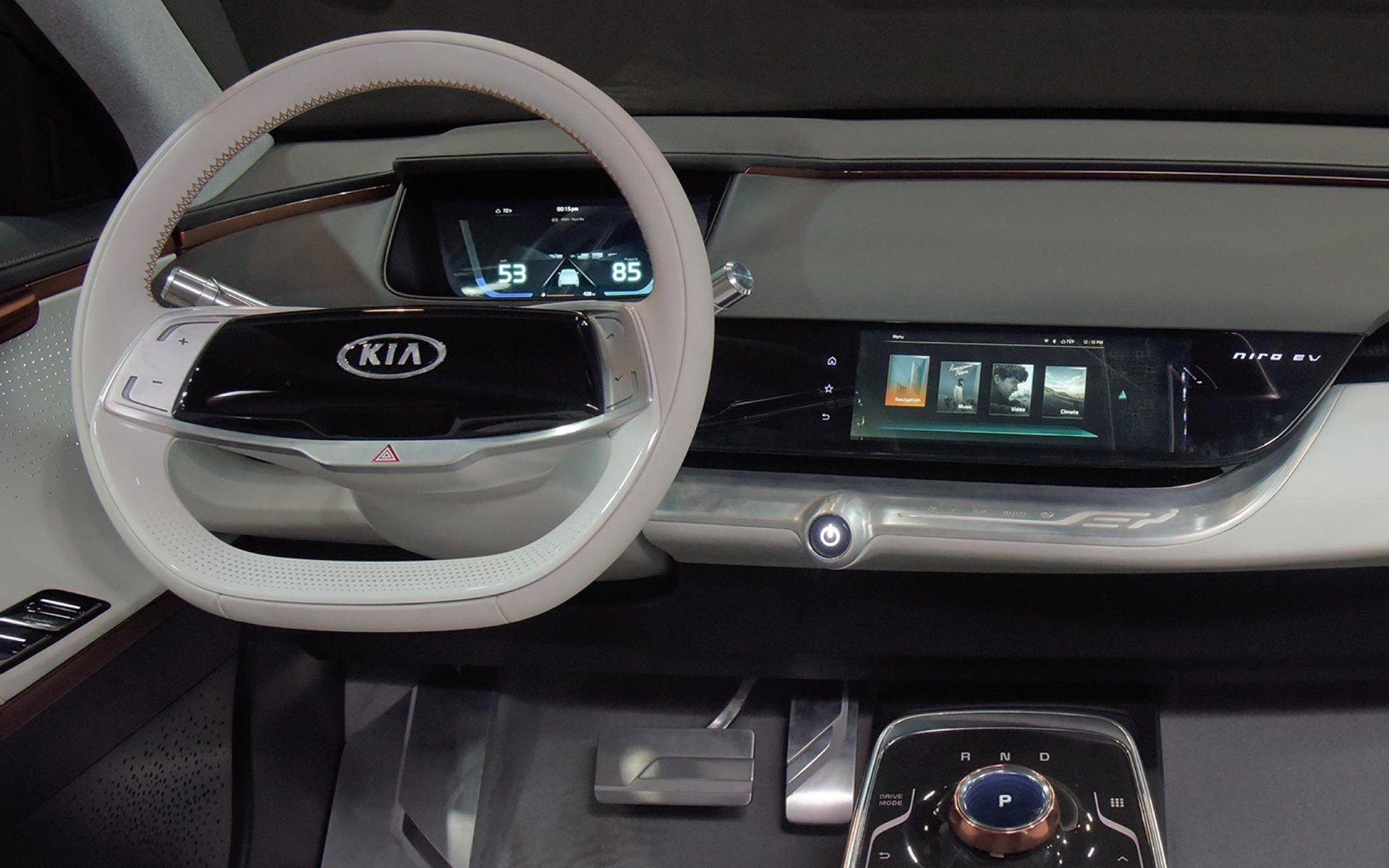 Powering the Niro EV will be a front-axle-mounted electric motor that will deliver 201 horsepower and ship this EV crossover to 60 mph in just 7.8 seconds. In the global market, there will be two battery options — 39.2-kilowatt-hour and 64-kilowatt-hour — but we only expect the 64-kilowatt-hour battery here in the U.S. Kia estimates a 280-mile range for the 2019 Niro EV with the 64-kilowatt-hour battery, but the EPA number will likely be closer to the 240-mile range.
Safety ratings remain uncertain now, but we know the current Niro Hybrid is an IIHS Top Safety Pick+, so there is no reason to expect anything less from the 2019 Niro EV. We also know the 2019 Niro EV will boast the latest in safety gadgets, including collision warning, automatic emergency braking, lane-following assist, and more.
Photos
Pictured: 2019 Niro EV Concept