Model Preview
While it's still just a concept, rumors say the wildly luxurious Kia Telluride Concept, which debuted at the 2016 Detroit Auto Show, has been given the green light for production.
The Telluride Concept came in with a far different appearance than we're used to from Kia. This SUV was massive at 70.9 inches tall, 79.1 inches wide and 196.9 inches long, and its modified Sorento wheelbase was 121.3 inches long.
On top of being big, the Telluride boasted an upright design with plenty of bodylines to draw one's eye from one end to the other. It also boasted vertical taillights, hood scoops, dual exhaust, and a larger version of Kia's Tiger Nose grille. Of course, there are a few things that won't make it to the production Telluride, like the rear-hinged rear doors, but we expect the rest to be pretty close to the concept.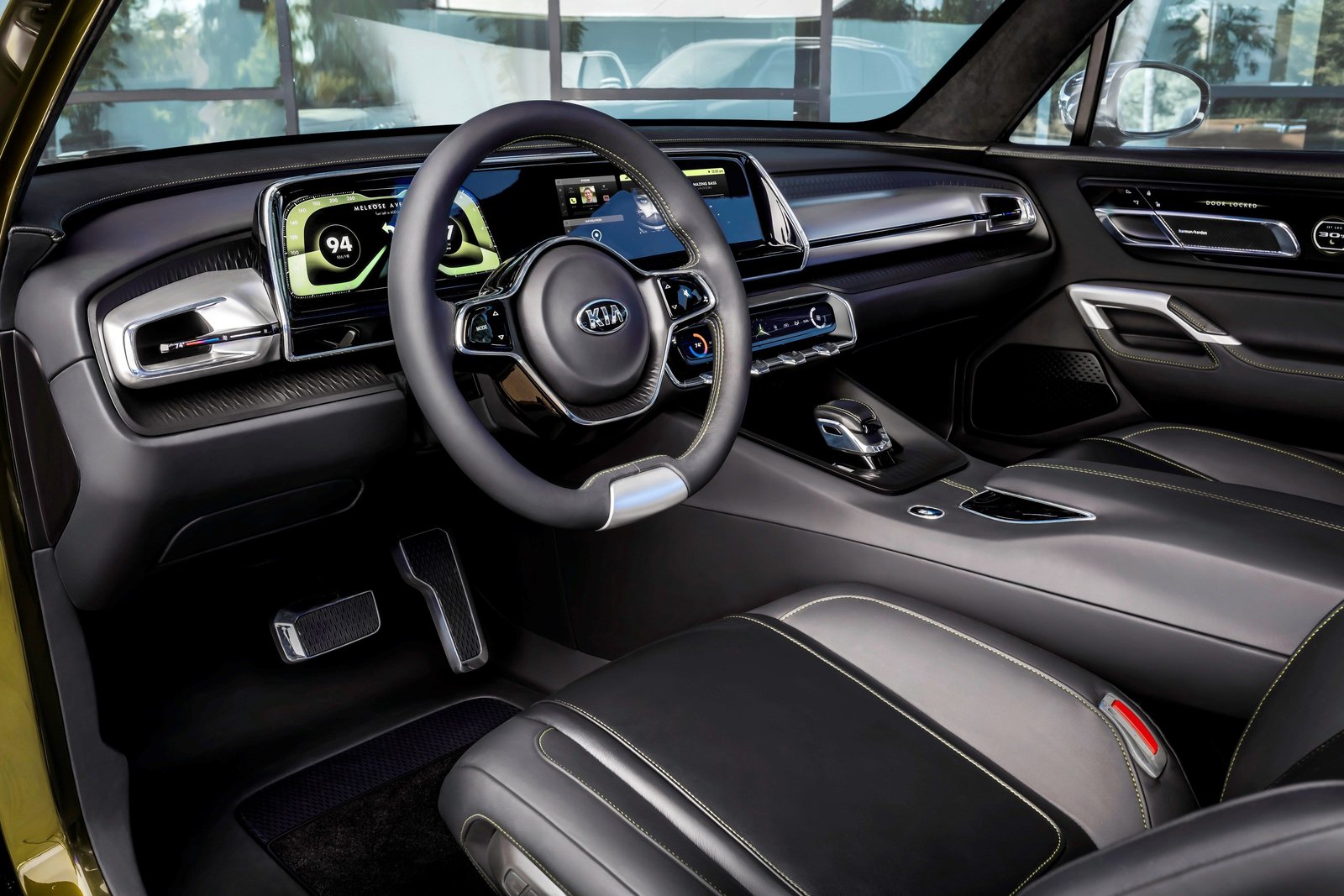 Inside, the Telluride had much of that concept feel. One thing we expect to make the transition to production will be its seven-passenger capacity that includes two second-row captain's chairs and a third-row bench. We also expect all the latest technology, like Android Auto and Apple CarPlay, a premium audio system, heated seats, a large touchscreen, and more.
The Telluride Concept showed off a potent hybrid powertrain that boasted a 270-horsepower 3.5-liter V6 and a 130-hp electric motor with a combined 400 hp. On top of its massive power, this powertrain could deliver up to 30 miles per gallon highway, according to Kia's estimates. While this sounds great, we expect something more traditional, like maybe Kia's turbocharged 3.3-liter V6 or the 5.0-liter V8.
Pricing & Release Date
There is still nothing official on the Telluride's release, but it'll reportedly be around for the 2019 or 2020 model year.
Given its likely positioning in the lineup, look for the production Telluride to sit just about the Sorrento in pricing, which ranges from $26,890 to $47,290 (destination fees included).
The Telluride's competition could include models like the Mazda CX-9, Jeep Grand Cherokee, and Dodge Durango.
Photos
Pictured: Telluride Concept