Model Preview
For 2018, the Lincoln Navigator underwent a significant redesign that ushered in a more upscale look, a more refined interior, new technology, and an updated powertrain with significantly more power. With the paint still drying on this new design, we expect no changes when the 2019 Navigator hits showrooms.
As a carryover model, we anticipate not a single change to the 2019 Navigator's design. Given its new look is so fresh, we expect buyer interest to remain high. The redesign brought in a more upright body with more defined lines, a new grille that's more Continental-like, and much more.
The same will continue inside the 2019 Navigator, as we expect no changes here either. Look for it to continue with its more-luxurious-than-ever cabin that includes three spacious rows of seating, creative cargo management, six USB ports. A 12-inch configurable instrument cluster, and more.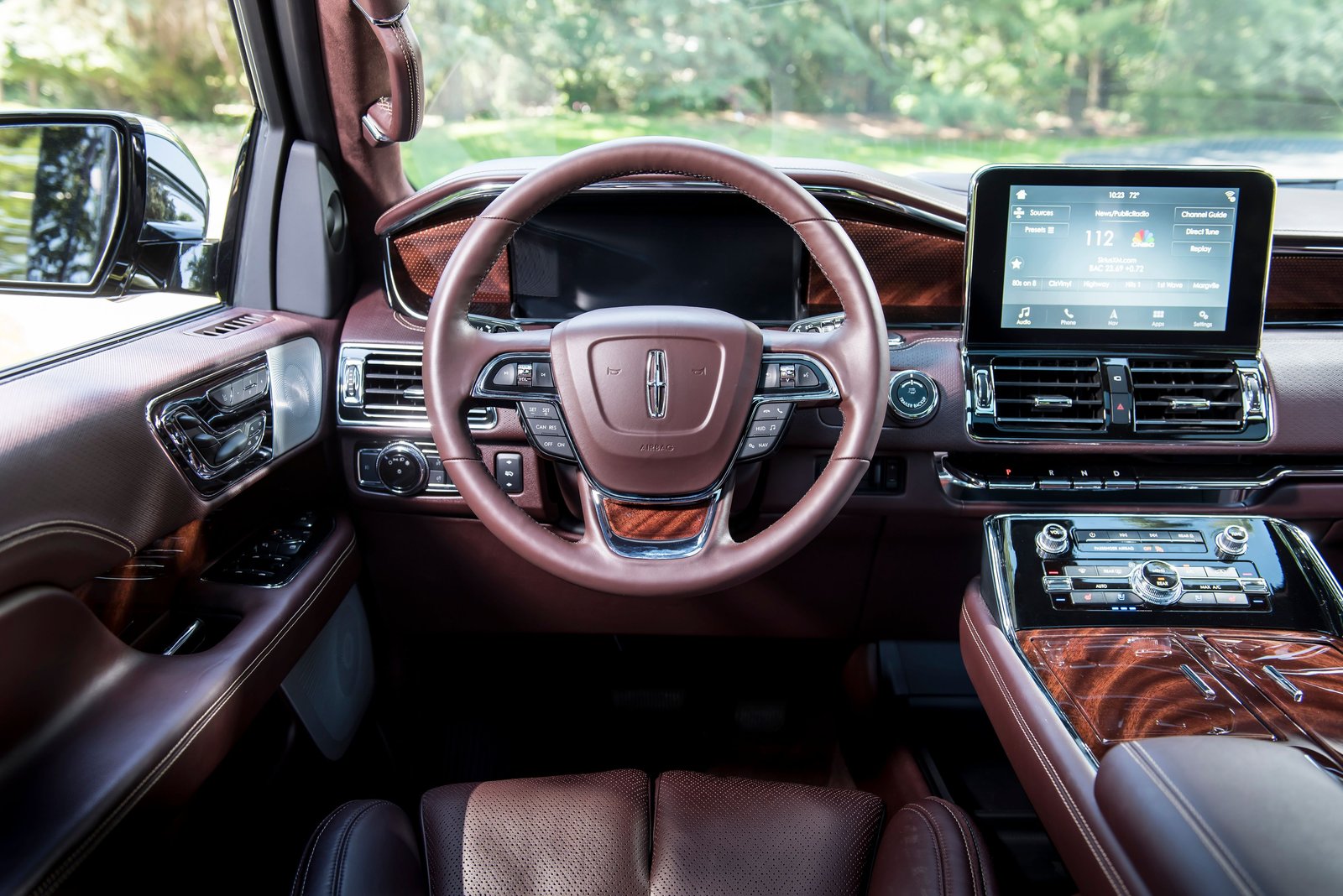 We also expect no changes under the Navigator's hood. Look for its 3.5-liter twin-turbo V6 engine to remain at 450 horsepower and 500 pound-feet of torque. A 10-speed automatic transmission handles shifting duties before the power hits the rear wheels. Optionally, buyers are able to choose all-wheel drive.
The current Navigator hasn't gone through IIHS testing yet, but we anticipate strong crash-test scores. We also imagine it'll be at least a Top Safety Pick, as it has available automatic emergency braking -- a requirement for this rating. Keep in mind, though, AEB is part of the Technology Package that's available with the Select and Reserve trims, and not the base Premium model.
Pricing & Release Date
There is no official release date for the 2019 Navigator, but we anticipate it'll arrive in late 2018.
Pricing is also not official yet, but we expect it to remain close to the 2018 Navigator's MSRP range of $73,250 to $98,100 (destination fees included).
The competition for the 2019 Navigator will include the Cadillac Escalade, the Mercedes-Benz GLS-Class, and the Land Rover Range Rover.
Pictured: 2018 Navogator