Model Preview
For 2018, the Mercedes-Benz C-Class received a handful of updates, none of which were particularly dramatic. These included the addition of Apple CarPlay and Android Auto, and a new nine-speed transmission for the base model. For 2019, we expect no notable changes to the C-Class.
In terms of appearance, we expect all to remain the same for the 2019 C-Class. Since its looks are still pretty fresh -- the sedan was redesigned in 2015, and the coupe and convertible models' redesigns came in 2017 -- this lack of change shouldn't come as a shock. We also expect the C-Class' interior to remain unchanged for 2019.
As a carryover model, there is no reason to expect the 2019 C-Class' standard features to change at all. If this proves true, it'll feature 17-inch wheels, automatic wipers, a rearview camera, a sunroof, dual-zone climate control, a power-adjusting steering wheel, 10-way power front seats, leatherette upholstery, and more.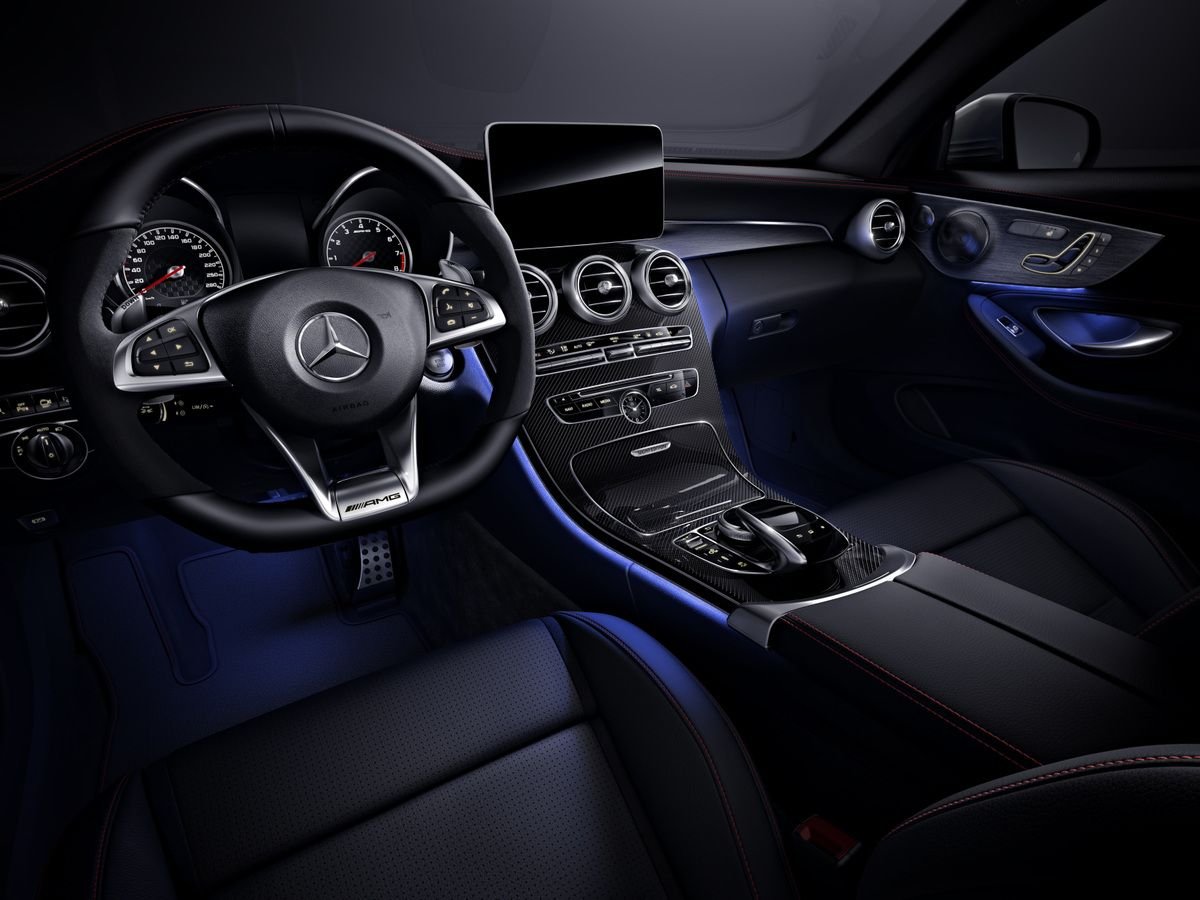 In the powertrain department, we expect all to remain the same as well. Look for the C300 to arrive with a 2.0-liter engine that produces 241 horsepower and 273 pound-feet of torque. The C350e, a plug-in hybrid, uses the same 2.0-liter engine and pairs it with an electric motor to inject 275 hp into the C-Class.
At the higher end, the AMG C43 uses a powerful 3.0-liter V6 with 362 hp and 384 lb-ft of torque. Finally, the AMG C63 offers a 4.0-liter V8 that produces 469 hp and 479 lb-ft of torque in its base model, and 503 hp and 516 lb-ft of torque in the C63 S.
With no changes in store in terms of safety, look for the 2019 C-Class to retain its 2017 version's IIHS Top Safety Pick rating. It just barely missed the coveted Top Safety Pick+ rating because of its "Poor" headlight rating.
Pricing & Release Date
There is nothing official, but we expect to see the 2019 C-Class in showrooms in the fall of 2018.
With it still way too early for official pricing, but with no changes in store, we expect the 2019 C-Class' pricing to remain around the same as the current model, which ranges from $41,245 to $82,495 (destination fees included).
Key competition will include the BMW 3-Series, Jaguar XE, and the Audi A4.
Learn about the current C-Class on sale now »
Pictured: 2018 C-Class