Model Preview
Since debuting in 2016, the current-generation Mercedes-Benz E-Class has seen its fair share of changes. When the 2019 model hits showrooms this year, it looks like we are in for even more updates, as Mercedes will introduce a new midrange model and a new AMG variant.
For the most part, the 2019 E-Class lineup will remain visually identical to its predecessor. The exterior will be almost a literal carbon copy of the 2018 model, save for the new badges on the new E450 and E53 variants, and new 19-inch wheels in the Night and Rear Safety packages. Inside, most of the looks and equipment will remain the same, but there will be a new three-spoke Nappa Leather steering wheel with additional controls for the new safety features.
The base E300 will remain the same in the powertrain department in 2019, carrying on with its 2.0-liter turbocharged four-cylinder engine that will produce 241 horsepower and 273 pound-feet of torque. Replacing the E400 will be the E450, which will be available as a sedan, coupe, or convertible. This will carry an upgraded 3.0-liter turbocharged V6 that will produce 362 hp and 369 lb-ft of torque – increases of 33 hp and 15 lb-ft, respectively.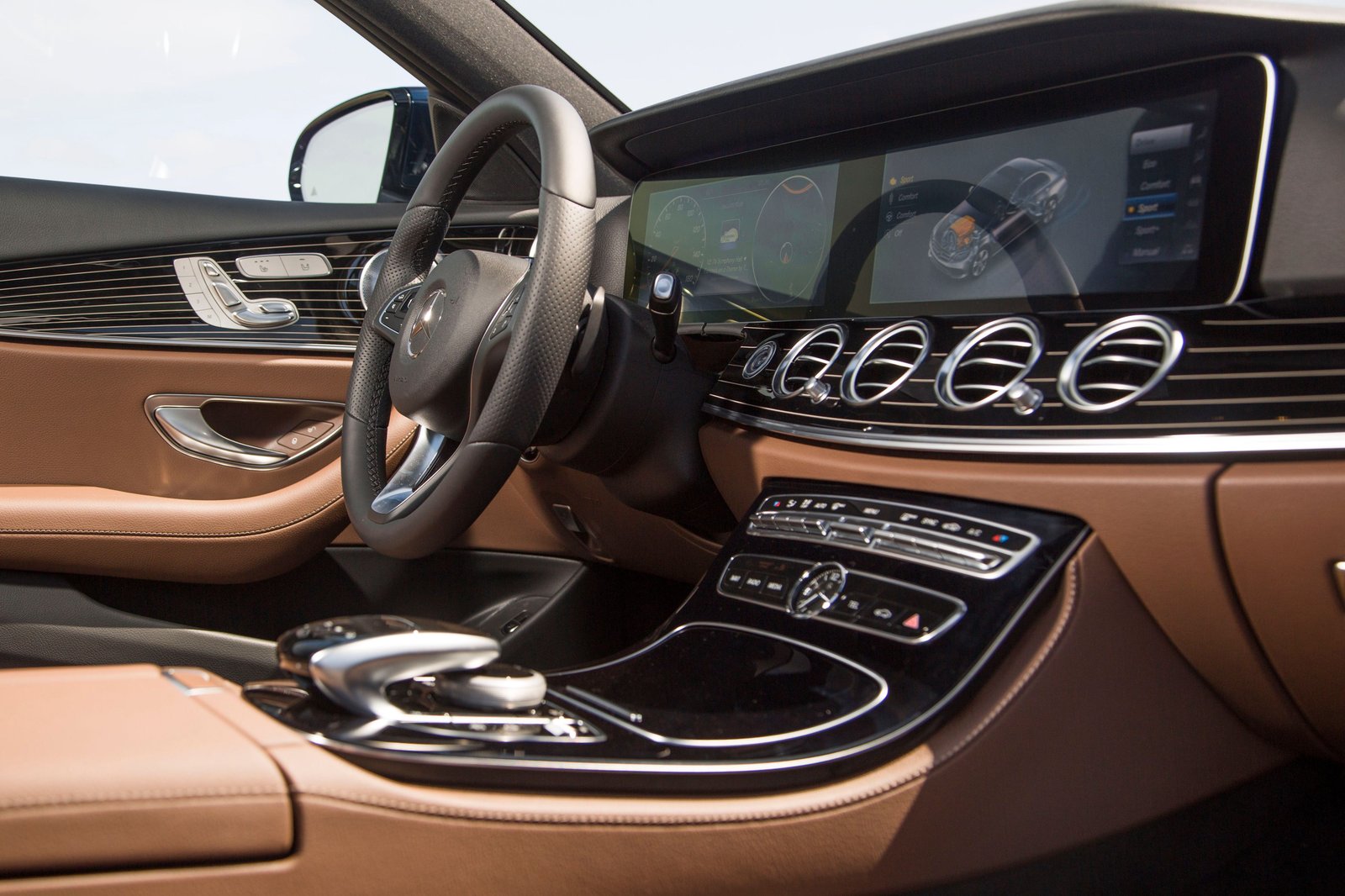 Also new will be the Mercedes-AMG E53, which will replace last year's E43. This model will also boast a 3.0-liter turbocharged V6, but its wick will be cranked up to 429 hp and 384 hp. A 48-volt electrical system will supplement this V6 and inject an additional 21 hp and 184 lb-ft of torque, as needed. This electrical system will also act as a hybrid motor to increase fuel economy, an alternator, and energy recovery system when coasting. The E53 will hit 60 mph in just 4.4 seconds and will tear up corners with its independent AMG Sport Suspension and Air Body Control.
Safety also will also get a big enhancement in 2019, as it will gain all the advanced safety equipment that the redesigned 2018 S-Class gained. While Mercedes-Benz didn't get into specifics, the 2018 S-Class received Intelligent Drive, which is a level 2 autonomous-driving system that brakes, steers, and applies the throttle for you. Of course, the lanes must be clearly marked for this system to operate. The current E-Class is an IIHS Top Safety Pick+, and there is no reason for this to change in 2019.
Pricing & Release Date
Mercedes-Benz did not give an official release date for the 2019 E-Class, but it does plan to have the E-Class lineup in showrooms by the fall of 2018. The Mercedes-AMG E53 may come a little later in the year.
We don't expect a big price increase on the 2019 Mercedes-Benz E-Class, but there may be a small one across the board. For reference, the 2018 E-Class lineup ranges from $53,945 to $107,945 (destination fees included).
The 2019 E-Class Will compete with the BMW 5-Series, Audi A6, and Jaguar XF.
Photos
Pictured: 2018 and 2019 E-Class