Model Preview
The Mercedes-Benz E-Class has undergone a staggered redesign over the last two years. For 2017, the sedan and wagon underwent complete redesigns, and in 2018, the coupe and convertible models underwent their respective overhauls. Very little remained untouched from these updates, so we expect no changes when the 2019 E-Class arrives.
As a carryover model, we expect the looks of the 2019 E-Class to remain virtually identical to the current lineup. This should also be the case when it comes to the vehicle's upscale interior, as we expect this recently updated cabin to remain the same for at least another year or two.
With its looks remaining the same, we expect standard features to carry on in much the same fashion. If this proves true, look for the 2019 E300 -- the base version of the E-Class -- to come standard with LED headlights, automatic wipers, power-folding mirrors, a sunroof, dual-zone auto climate control, leatherette upholstery, and more.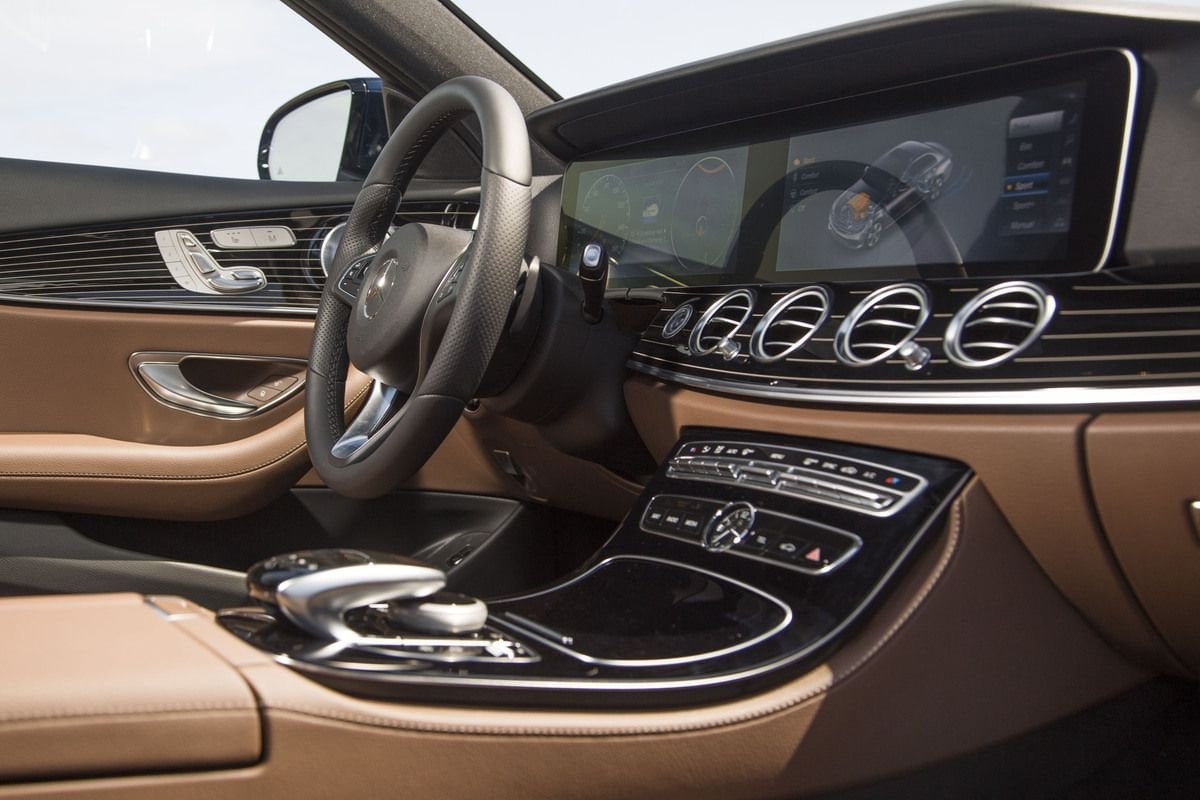 Under its hood, we expect the E-Class to remain completely unchanged. Look for the base E300 to continue with its 2.0-liter four-cylinder engine with 241 horsepower and 273 pound-feet of torque. Moving up to the E400 adds a 3.0-liter V6 engine with 329 hp and 354 lb-ft of torque. The AMG E43 uses a 3.0-liter V6 with 396 hp and 384 lb-ft of torque. Topping the range is the AMG E63 S, which uses a 4.0-liter V8 that lays down 603 hp and 627 lb-ft of torque.
The redesigned E-Class sedan has undergone full IIHS testing, but the new coupe and convertible have not. The latter should receive the same Top Safety Pick+ ratings as the sedan as they are structurally identical. That said, to reach this rating, buyers have to opt for the Premium 3 package, which adds automatic emergency braking. With no changes on the agenda, we expect these ratings to remain the same.
Pricing & Release Date
Although nothing is official yet, we expect to see the 2019 E-Class in showrooms in the fall of 2018.
Because there are no major changes, we expect pricing to not stray too far from the current model's range of $53,945 to $107,945 (destination fees included).
The competition includes the BMW 5-Series, Audi A7, and the Lexus GS.
Learn about the current E-Class on sale now »
Pictured: 2017 E400 Sedan