Model Preview
For 2018, the GLC-Class received a few significant updates despite being a relatively new model. These updates included a new plug-in hybrid model, a performance-oriented model, and standard Apple CarPlay and Android Auto. When the 2019 GLC-Class rolls-in to dealers, we expect it to remain virtually unchanged.
Being a carryover, we expect no changes to the GLC-Class' appearance. We don't expect this to pose an issue for potential buyers, as its looks are still pretty fresh. The same will apply inside the cabin, where we expect virtually everything to remain untouched. There could be a few feature changes, but likely nothing anyone would notice.
As a carryover, we also expect the 2019 GLC-Class' list of standard features to remain the same too. Look for the base GLC 300 to come standard with a power liftgate, a rearview camera, power-folding mirrors, automatic wipers, a power-adjusting steering wheel, a power driver's seat with memory, keyless ignition, and more.
We expect the 2019 GLC-Class to continue to be offered in four versions. The base GLC 300 comes with a 2.0-liter engine that produces 241 horsepower and 273 pound-feet of torque. The GLC 350e uses a plug-in hybrid powertrain that pairs the GLC 300's engine with an electric motor to produce 315 hp and 413 lb-ft of torque.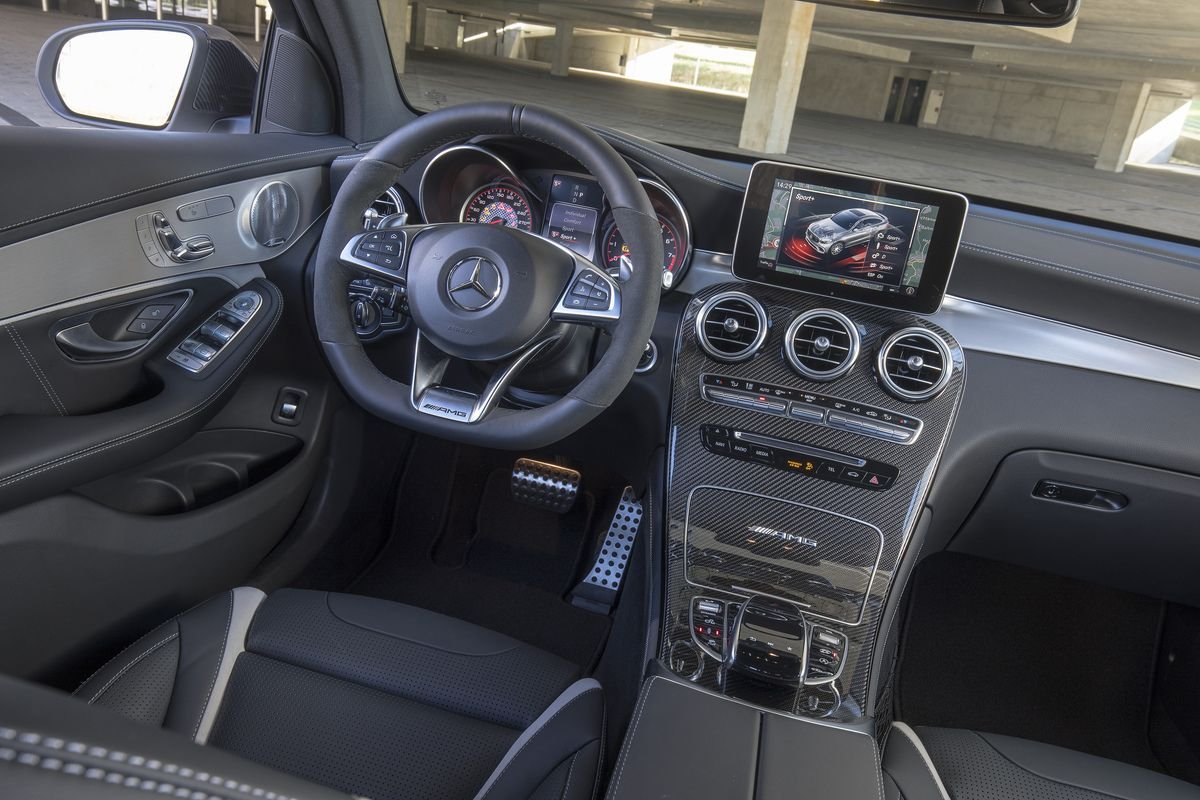 At the higher end of the spectrum, the AMG GLC 43 uses a 3.0-liter V6 engine that produces 362 hp and 384 lb-ft. Finally, the AMG GLC 63 offers a potent 4.0-liter V8 that cranks out 469 hp and 479 lb-ft of torque.
Safety should pose no issue for the 2019 GLC-Class, as the 2018 version received the IIHS' Top Safety Pick+ designation, and we expect all safety features to remain the same in 2019. If that proves true, and the IIHS doesn't change its testing process, then look for the 2019 GLC-Class to retain the Top Safety Pick+ crown.
Pricing & Release Date
While there is no official release date for the 2019 GLC-Class yet, we anticipate seeing it in dealers in the fall of 2018.
With no changes in the works, we expect the 2019 GLC-Class' pricing to remain close to the 2018 model's range of $41,045 to $81,745 (destination fees included).
Key competitors include the BMW X3, Jaguar F-Pace, and Audi Q5.
Learn about the current GLC-Class on sale now »
Pictured: 2018 GLC-Class