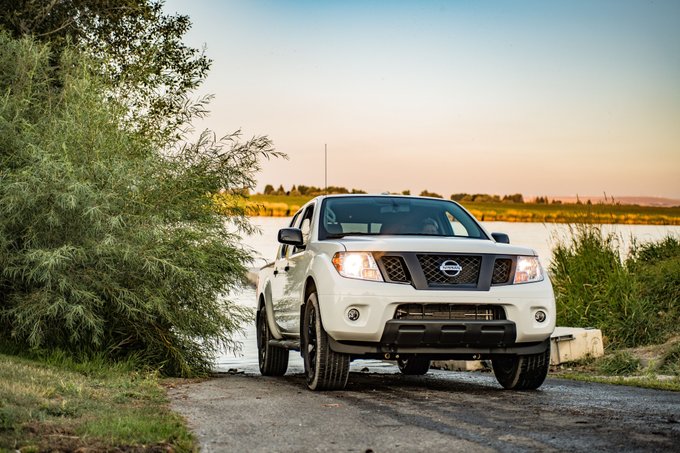 Like it's 2009 again: The Frontier receives no styling updates this year. This isn't anything surprising, considering that it's been nigh on a decade now since Nissan bothered to spend any money updating the Frontier's sheet metal. Inside, it's the same deal - step into the cab and it feels like 2009.
A 7-inch touchscreen gives things a whiff of the modern age, but for the most part it's a purgatory of cheap plastics slapped together in a rather depressing charade of a real car interior. It might be easy to overlook in the cheapo S and SV trims, but the relatively expensive PRO-4X and SL deserve appointments more in line with their price tags.
Tough V6: The market certainly knows the Frontier well by now, and its optional 4.0-liter V6 has become as friendly and endearing as an old neighbor. It's proven itself both against competitors as well as the unrelenting hands of time. Between its reputation for durability and a penchant to chirp the tires when prodded, the coarse but robust V6 is a 261-horsepower reason to upgrade from the weak-chested four-cylinder that comes standard.
Decent towing: A pickup truck is built to live out its life pulling and hauling. With the V6, the Frontier can pull up to 6,710 pounds worth of trailer and haul 1,430 pounds in the bed. No, these numbers aren't quite class-leading, but factor in the Nissan's price point and these figures measure up admirably to the competition.
The beloved Toyota Tacoma has a maximum 6,800 pound towing capacity and 1,620 pounds of payload, which barely outdoes the old Nissan. The GM twins, the GMC Canyon and Chevrolet Colorado, can offer up to 7,000 pounds of towing and 1,453 pounds of payload when properly equipped.
Things aren't as impressive with the four cylinder. The 152 meager horsepower it reluctantly churns out hardly lets it tote a lunch box, let alone authoritatively pull a trailer. If you're looking to use your truck like a truck, stick with the V6.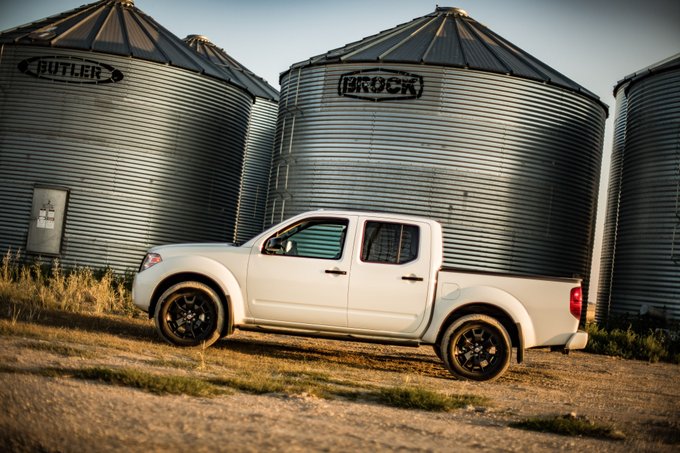 Relative bargain: Were this truck expensive, it would have been abandoned by consumers long ago. But it's not - decidedly not. A base S trim- which hardly comes with anything besides a seat to sit on - stickers for under twenty grand before the destination charge. Nissan is also notorious for offering incentives and deals, meaning an even lower price shouldn't be hard to finagle.
Seeing the window stickers of the competition underscores the Frontier's basement pricing. A Tacoma costs twenty-five big ones before a single option or upgrade. A Honda Ridgeline will set you back at least thirty grand. The Colorado comes closest to matching the base Frontier, but it too can't undercut that $20,000 barrier.
The Frontier is a new truck bargain, probably only possible because the tooling has been around about long enough to legally vote.
Final thoughts: After years of stagnation, the small-truck market has been zapped with the defibrillators and is once again surging with life. This is good for consumers. But the Frontier simply does not pass muster in this newly competitive market.
Even a quick test drive reveals the truck's many shortcomings, from a flinty ride to the time-warp interior. Perusing the spec sheets only widens the gulf between the Frontier and its more efficient, safe, and capable competitors.
It's not that the 2019 Frontier is a bad truck. It's not, at least in V6 form. But the world has moved on while the Frontier has stayed stagnant. Spend a little more money elsewhere, and you'll get a lot more truck than what any level of Frontier can offer.